Pakistan's Imran Khan Barred from Political Office for 5 Years
Pakistan's election authorities have prevented Imran Khan, the country's former prime minister, from holding public office for the next five years. The Pakistan Election Commission announced the decision three days after Mr Khan was sentenced to three years in prison for corruption.
The announcement on Tuesday also implies that Mr Khan will be removed from the House of Commons. The charges, according to Khan, are politically motivated, although the Pakistani government denies this.
Before the decision, Pakistan's minister of communications and media, Marriyum Aurangzeb, told the BBC, "You have to be accountable for your deeds in law."
This has absolutely nothing to do with politics. A individual who has been found guilty by a court of law must be arrested."
Mr Khan, 70, was elected Pakistan's prime minister in 2018, but was deposed in a no-confidence vote last year after clashing with the country's powerful military.
His guilty conviction on Saturday was based on claims that he improperly disclosed details of gifts from foreign dignitaries and earnings from their suspected sale.
The gifts, estimated to be valued more than 140 million Pakistani rupees ($635,000; £500,000), included Rolex watches, a ring, and a pair of cufflinks.
According to local media, Mr Khan's disqualification from running in any elections for the next five years was in accordance with that guilty ruling. A convicted individual is barred from running for public office in Pakistan for a time determined by the Election Commission of Pakistan.
Naeem Panjutha, Khan's lawyer, said the appeal challenging the weekend conviction has been filed at Islamabad High Court, which will hear the case on Wednesday.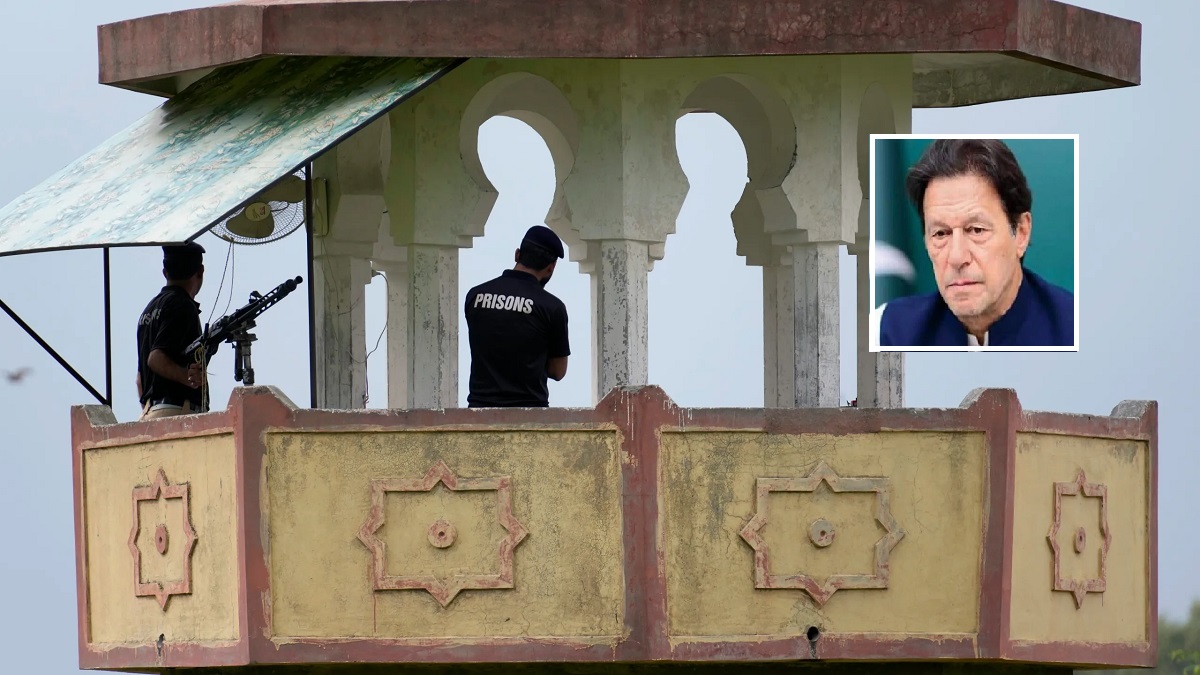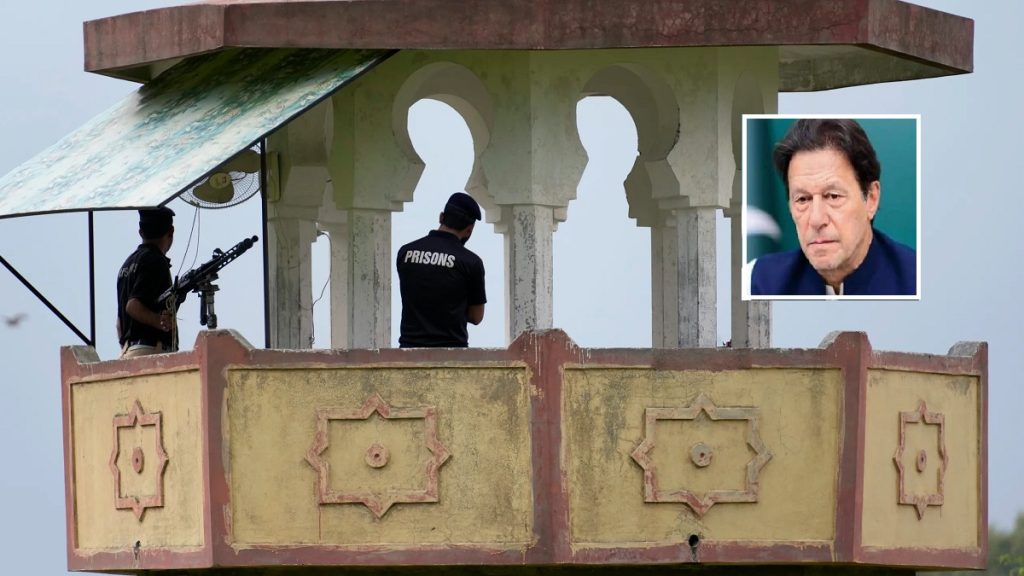 The former Pakistan prime minister is currently imprisoned in a facility in Islamabad.
Khan has been at the centre of political turbulence since he was deposed as prime minister in a no-confidence vote last year, increasing concerns about the nuclear-armed country's stability as it grapples with an economic crisis.
The South Asian nation of 241 million people negotiated a last-minute $3 billion deal with the IMF in June, which has sought consensus on policy objectives among all major parties ahead of general elections scheduled for November.
"Being aggrieved and dissatisfied," Khan has petitioned the high court to "set aside" the trial court's ruling convicting and sentencing him, according to a copy of the petition shared by Panjutha on the social media platform X, formerly Twitter.
Khan's legal team claims he is being held in deplorable conditions in a small C-class cell with an open toilet in a prison in Attock, near Islamabad, when he should be eligible for a B-class cell with privileges like as an attached restroom, newspapers, books, and TV.
Interior Minister Rana Sanaullah, who spent several months in jail on drug trafficking accusations he claims were concocted during Khan's term, stated that Khan was a supporter of prison consistency.
"As far as open washrooms are concerned, the jails have only open washrooms; there are no separate washrooms, and it is possible that Khan is aware that the cells where we were kept were also the same," the minister told Geo News TV.
He stated that Khan might seek a court petition to be separated from other inmates.
"Whatever the court decides, it will be implemented, and if he wants to have meals at home, he should seek permission from the court," he stated.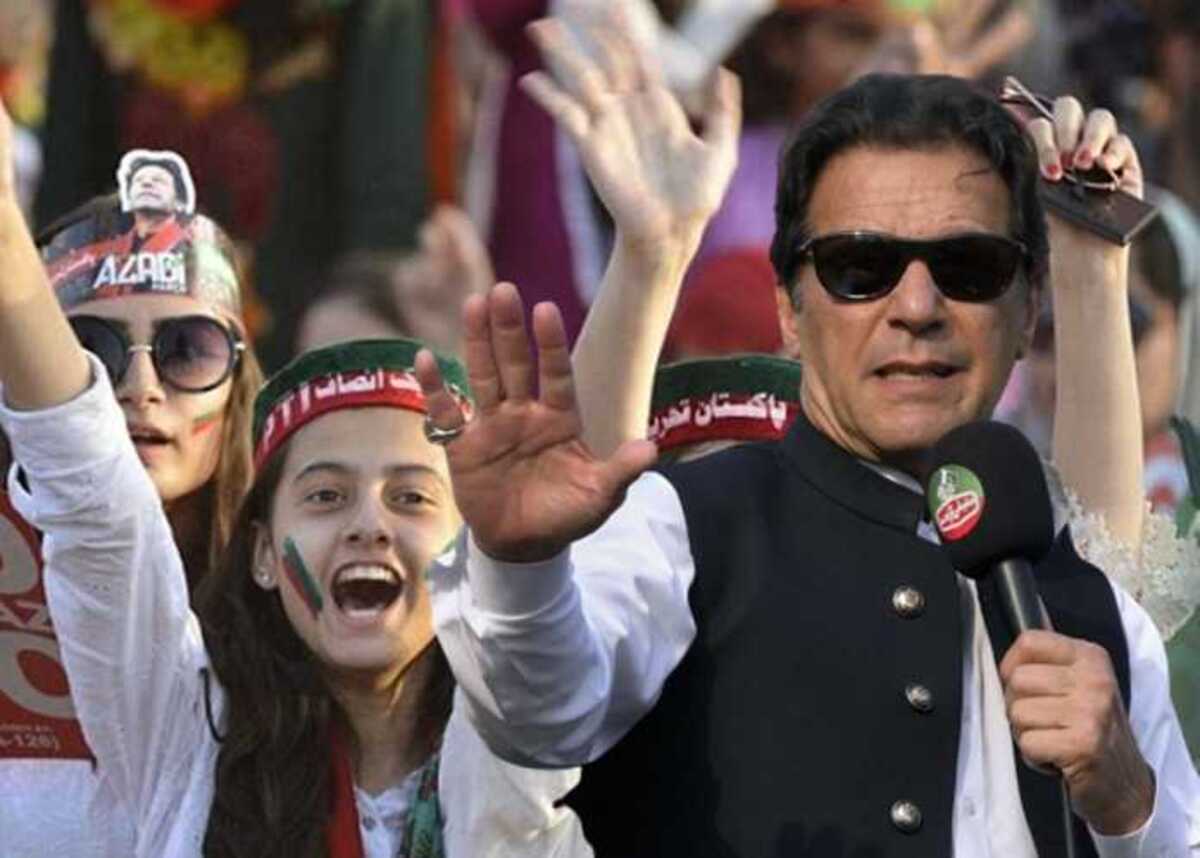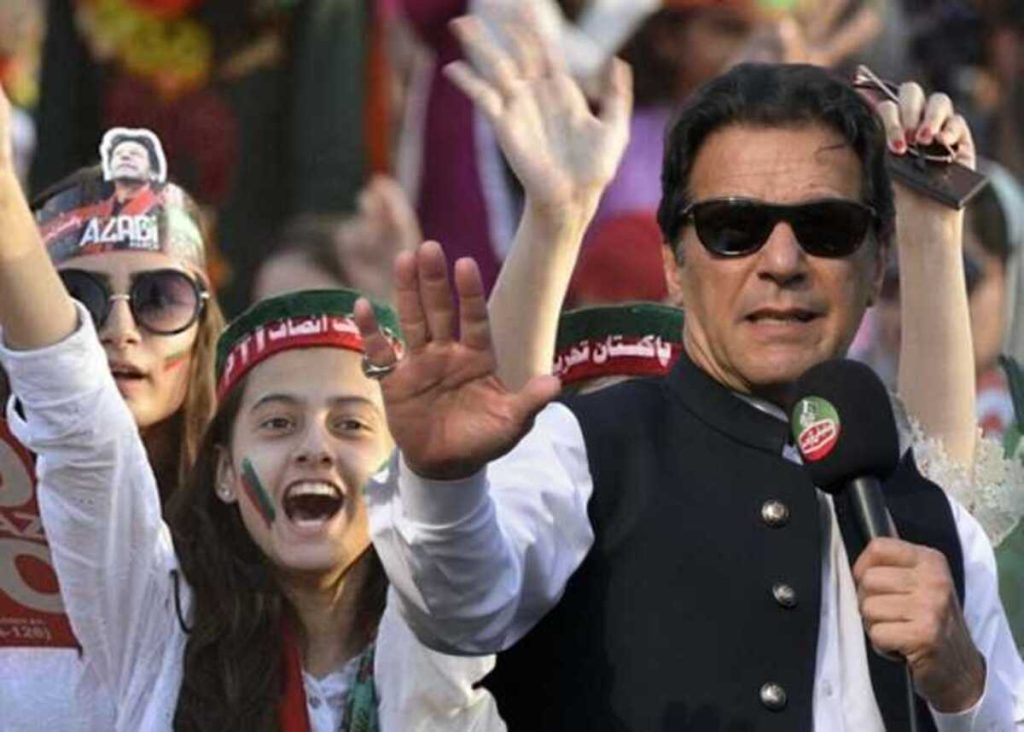 Imran Khan is a Pakistani politician, former cricketer, and philanthropist who was the country's 22nd Prime Minister.
He was born in Lahore, Pakistan, on October 5, 1952. Imran Khan rose to worldwide prominence as the captain of Pakistan's cricket team, which won the Cricket World Cup in 1992.
Imran Khan entered politics after retiring from cricket, founding the Pakistan Tehreek-e-Insaf (PTI) in 1996. Over time, the PTI grew in popularity and became a major actor in Pakistani politics, fighting for anti-corruption measures, social justice, and economic reforms.
In the general elections held in July 2018, Imran Khan's PTI won the most seats in Pakistan's National Assembly, and he subsequently became Prime Minister of Pakistan. During his presidency, he prioritised economic reforms, poverty relief, and supporting regional stability. His administration also encountered obstacles in governance, economic issues, and political opposition.