Israel Pledges 'unrelenting Attacks' on Hamas as Gaza death toll hits 5,087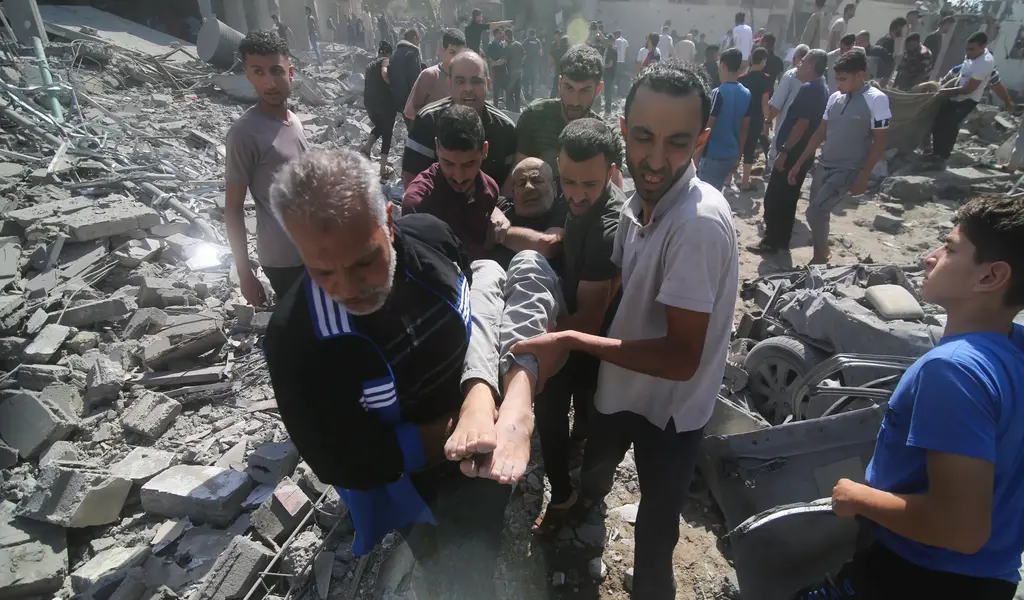 (CTN News) – Israeli forces have announced they are getting ready for "unrelenting attacks" to destroy Hamas, while former US President Barack Obama has cautioned that "any Israeli military strategy that ignores the human costs could ultimately backfire."
At least 5,087 Palestinians, including 2,055 children, have been murdered in the past two weeks due to airstrikes, according to the Palestinian Ministry of Health.
On Monday, while its soldiers battled Hamas rebels during assaults into the embattled Palestinian strip, where civilians are imprisoned in horrifying conditions, Israel hammered hundreds of targets in Gaza from the air.
Two Israeli ladies were among over 200 hostages liberated by Hamas on Monday. The group had captured the hostages on October 7. They were liberated after being captives number three and four.
Israeli Chief of Staff Lieutenant General Herzi Halevi made a speech implying that his country was preparing for a land assault and saying that Israel has no plans to reduce its bombing of the densely populated Gaza Strip.
Halevi declared late Monday, "We want to bring Hamas to a state of full dismantling." The road ahead is paved with relentless assaults that will do irreparable harm to Hamas at every turn.
Gaza in ruins. pic.twitter.com/cV2inhUXNz

— Clash Report (@clashreport) October 24, 2023
He also said, "We are well prepared for the ground operations in the south," referring to the southern region of Israel that borders Gaza. "Troops who have more time are better prepared, and that is what we are doing now."
Two people with knowledge of the situation said the White House, the Pentagon, and the State Department have increased their private requests for prudence in conversations with the Israelis, even though the United States has publicly emphasized Israel's right to self-defense.
Before Monday's announcement of the captive releases, sources suggested that buying more time for negotiations to liberate other hostages was a top goal for the United States.
The Vice President of the United States, Joe Biden, responded to questions about a possible ceasefire by saying, "We should have those hostages released and then we can talk."
It was unclear if Obama had discussed his statement with his vice president, Joe Biden. A request for comment sent to the White House was not met with an immediate response.
"The Israeli government's decision to cut off food, water and electricity to a captive civilian population threatens not only to worsen a growing humanitarian crisis," according to him.
"It could further harden Palestinian attitudes for generations, erode global support for Israel, play into the hands of Israel's enemies, and undermine long-term efforts to achieve peace and stability in the region," he said in a Medium statement.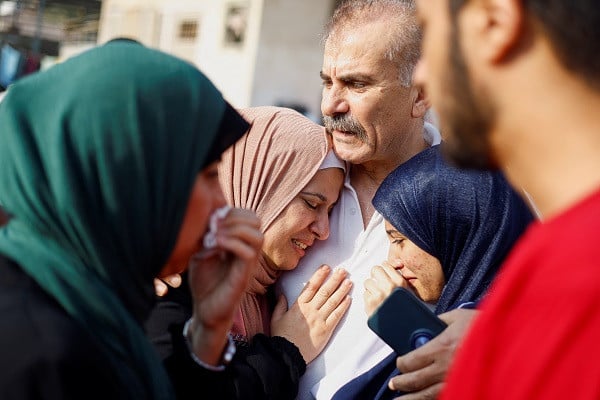 On Tuesday, US Secretary of State Antony Blinken was scheduled to attend a United Nations Security Council meeting on the Middle East, but it was unclear what action, if any, the council might take due to disagreements among its five veto powers.
Due to the United States' unwavering support for Israel, China and Russia have shone as the champions of the developing world during Israel's bombardment of Gaza. The three major powers share three vetoes in the Council.
Israeli troops and tanks have massed near the coastal enclave of Gaza in preparation for a possible ground invasion, and Gaza's health ministry reported on Monday that 436 people had been killed in bombardments over the previous 24 hours.
After 24 hours of bombardment, the Israeli military claimed to have destroyed more than 320 structures in Gaza, including a tunnel where Hamas fighters were hiding, many command and lookout stations, and mortar and anti-tank missile launcher sites.
Late on Monday, the Palestinian health ministry said that dozens of Palestinians had been killed or injured after the Israeli military claimed to have targeted a Hamas target in the Al-Shati refugee camp in Gaza.
European governments were ready to join the United States and Arab states in calling for a "humanitarian pause" in hostilities so supplies could reach Gaza's 2.3 million people, who are running short of basics.
The United Nations reported that fuel was not included in the humanitarian relief vehicles that transported water, food, and medicine to the Gaza Strip on Monday, the third such delivery since help began arriving on Saturday.
The United Nations reported that many people in Gaza were in severe need of shelter due to the constant bombing that has levelled large areas of the Hamas-controlled enclave.