Huw Edwards Outed as BBC TV Anchor in Explicit Photos Scandal
Huw Edwards, one of Britain's finest TV anchors, has been named by his wife as the BBC presenter accused of paying a young person thousands of pounds in exchange for sexually graphic images, despite police saying no crime had been committed.
Following a claim by the Sun tabloid that a veteran news anchor had paid $45,000 (35,000 pounds) for the obscene photos over three years beginning when the young person was 17, the BBC has been rocked by scandal in recent days.
It suspended the presenter without naming him. Following internet conjecture, several BBC personalities took to social media to insist they were not participating.
Vicky Flind said her husband was "suffering from serious mental health issues" in a statement posted by the station.
"As is well documented, he has been treated for severe depression in recent years," she explained. "The events of the last few days have greatly exacerbated the situation; he has suffered another serious episode and is now receiving in-patient hospital care, where he will remain for the foreseeable future."
At the same time, London's Metropolitan Police said it had completed its investigation into the allegations and found "no evidence to suggest that a criminal offence has been committed."
Edwards, 61, is one of the most famous faces on British television and was tasked with informing the world that Queen Elizabeth II had died.
Since the turn of the century, he has overseen coverage of Britain's most important events, including elections, royal weddings, and the 2012 Olympics.
Edwards' wife said she was revealing his identify "after what have been five extremely difficult days for our family," primarily out of concern for his mental well-being and to safeguard their children.
"Once he is well enough to do so, he intends to respond to the stories that have been published," Flind said, adding that he first found out about the charges on Thursday.
Three more people have filed complaints against the presenter in the last two days, bringing the total to three.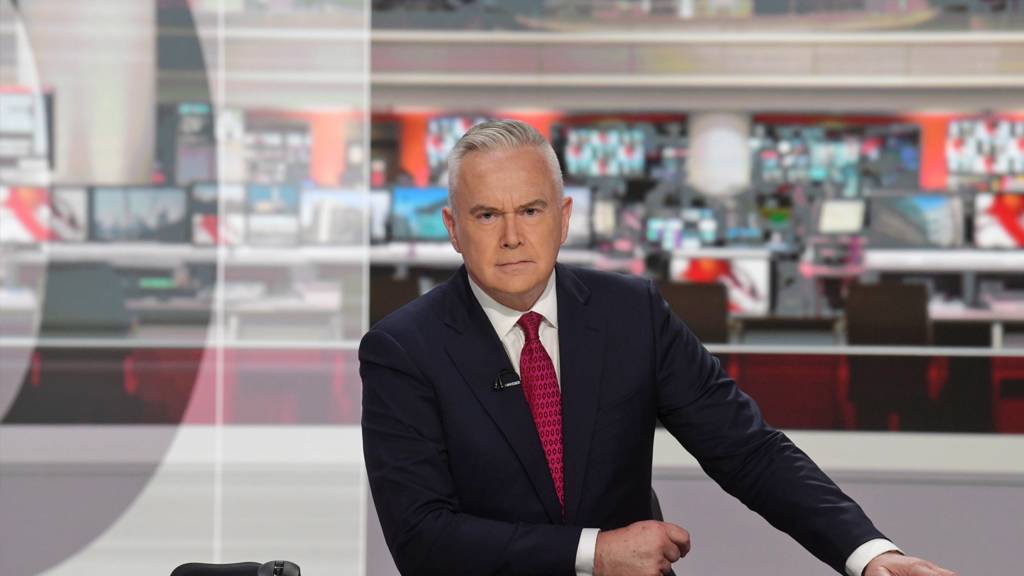 About BBC's Huw Edwards
Huw Edwards is a Welsh journalist and broadcaster who is best known for his work as a news presenter for the BBC. He was born on August 18, 1961, in Bridgend, Wales. Edwards has had a long and successful career in journalism, primarily working for the BBC.
He joined the BBC in 1984 and initially worked as a parliamentary correspondent. Over the years, he has held various roles within the organization, including reporting on major events such as the Gulf War and the fall of the Berlin Wall. Edwards became a regular presenter of BBC News bulletins in 1999 and has since become one of the most recognizable faces of BBC News.
Huw Edwards is known for his calm and authoritative style of presenting. He has anchored many significant news broadcasts, including general elections, state occasions, and major breaking news events. His contributions to broadcasting have been widely recognized, and he has received several awards throughout his career.
Outside of his work as a news presenter, Edwards has also presented and contributed to various documentary programs on historical and cultural topics, often focusing on Welsh history and heritage. He is a fluent Welsh speaker and has actively promoted the Welsh language throughout his career.