Home Depot Beats Earnings Expectations, But Offers a Tepid Outlook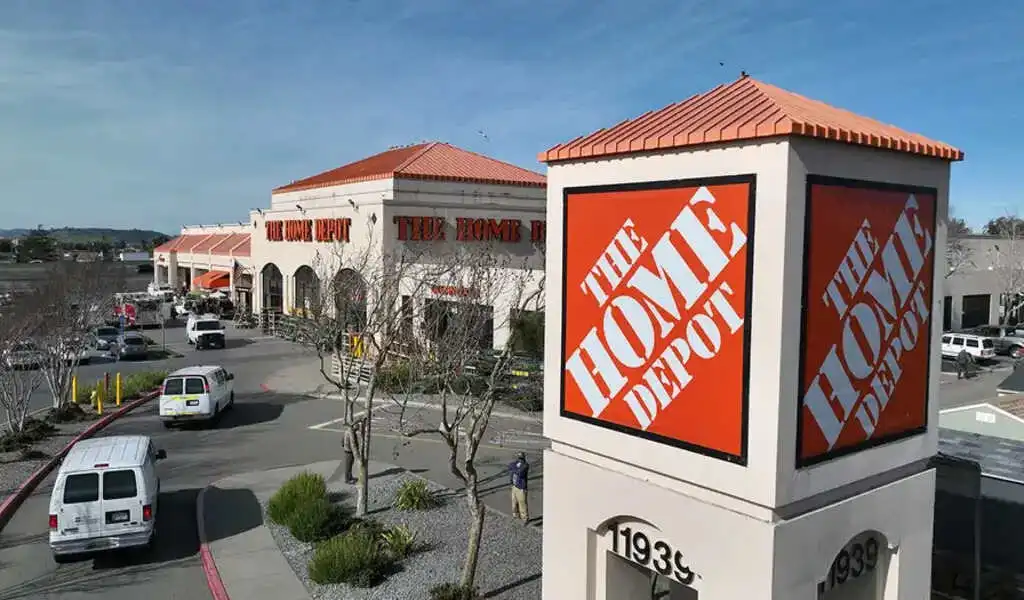 (CTN News) – As customers tackled modest projects and home repairs, Home Depot's quarterly sales declined 3% over the year-ago period.
The retailer expressed caution about the coming months in its outlook for the full year. According to the company, sales will decline by 3% to 4% from last year, versus a 2% to 5% decline previously anticipated. Compared with prior guidance of a 7% to 13% decline, Home Depot expects earnings per share to decline by 9% to 11%.
Those who have completely remodeled their homes may opt for a partial remodel. There's no need to remodel the whole kitchen. They might just do the countertop and backsplash. Therefore, we've seen a downsizing."
According to a survey of analysts conducted by LSEG, formerly Refinitiv, here is what the retailer reported for the fiscal third quarter ended Oct. 29:
Expected earnings per share: $3.76 vs. $3.81

Compared to $37.6 billion expected, revenue was $37.71 billion
Home Depot's net income fell to $3.81 billion, or $3.81 per share, from $4.34 billion, or $4.24 per share, a year earlier. There was a decline in revenue from $38.87 billion a year ago.
Factset reported that comparable sales dropped 3.1% year over year, which wasn't as deep as analysts expected. This was the fourth straight quarter of falling comparable sales, which excludes the effects of store openings, closures, and renovations.
During the past year, Home Depot has faced two challenges: rising mortgage rates have squeezed potential homebuyers, and high inflation makes big-ticket items and major renovations harder to sell.
Customers have been holding back on pricier projects and items in recent quarters, McPhail said.
With mortgage rates rising, home values remaining high, and supply remaining low, McPhail said the housing market has had a mixed effect on Home Depot's sales. It is true that customers are not moving as much and aren't taking on the projects that typically accompany a new home, he said. However, some people have chosen to spruce up their houses where their mortgages are lower.
The balance is difficult to quantify, he said. As we move forward into next year, we'll keep an eye on that."
A year ago, 409.8 million transactions were completed by customers. This year, 399.8 million transactions were completed by customers. A year earlier, customers spent $89.36 on average when shopping online and in person.
Even before those dynamics intensified, Home Depot anticipated a decline in sales after so many homeowners completed kitchen remodeling, painting, and other projects during the Covid pandemic. Additionally, McPhail has observed a shift in budget priorities toward experiences such as vacations and concerts.
However, he said Home Depot's customers are in good financial shape.
"Consumers and homeowners are doing well," he said. I know they're employed. Recent years have seen income and wealth gains. They have a lot of savings and keep improving their houses."
During the past year, the company missed quarterly sales expectations twice, resulting in a decline in its stock price.
In comparison, the S&P 500 has gained nearly 15% so far this year, while Home Depot shares have fallen nearly 9%. With Monday's closing price of $288.07, Home Depot's market value is estimated at $288 billion.
SEE ALSO:
Altcoins Mirror Bitcoin's Turbulent Conditions Despite a Modest Downturn
October Retail Inflation India Eases To a Four-Month Low