Heavy Rain and Hail Storms Cause Damage to Hundreds of Houses in Chiang Mai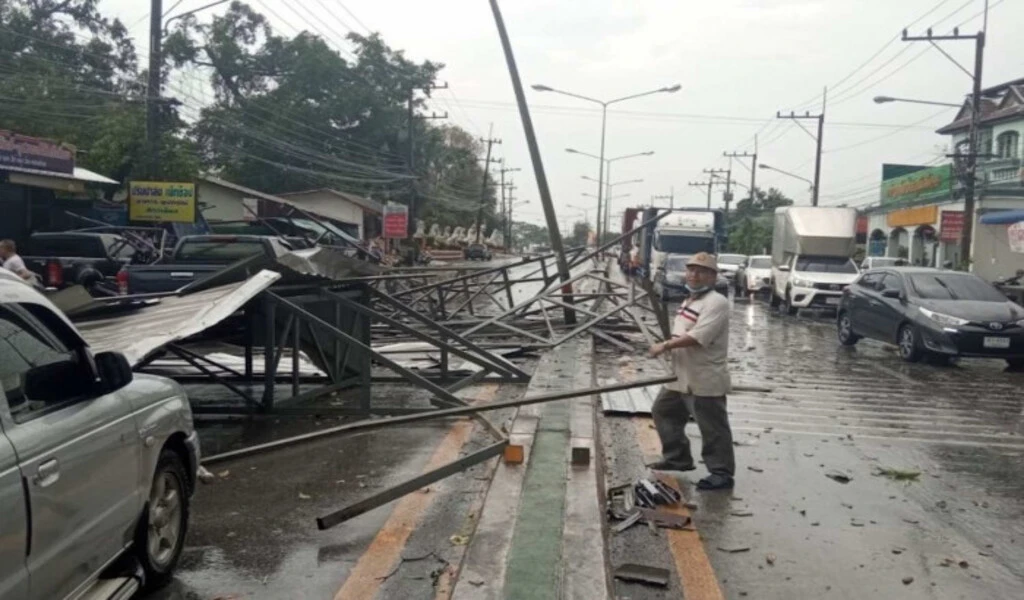 (CTN News) – According to preliminary data from the provincial office of public disaster prevention and mitigation, torrential rain and hail storms slammed Chiang Mai on Saturday afternoon, causing damage to about 600 houses, most of which were located in the Mueang district.
The storms began at 3 p.m. local time and impacted 17 subdistricts in Mueang, Mae Rim, San Kamphaeng, and San Sai.
Four Districts in Chiang Mai Affected by Summer Storms
Roof damage and water affected 300 homes in Ban Doi Pui, 222 homes in Ban Doi Suthep, and 57 in Ban Phuping in the Mueang district.
The high winds brought down numerous utility poles and trees around the Mae Hia sub-district, resulting in widespread power outages.
Two downed trees caused $3,500 damage to three vehicles and a garage in the San Kamphaeng neighborhood.
Trees have obstructed a road in Mae Rim district, Thailand, which connects the cities of Huai Sai, Khilek, Saluang, Mae Raem, Rim Nuea, Rim Tai, and San Pong.
A few hours later, when local officials had cleared the route of tree trunks, traffic could resume normally.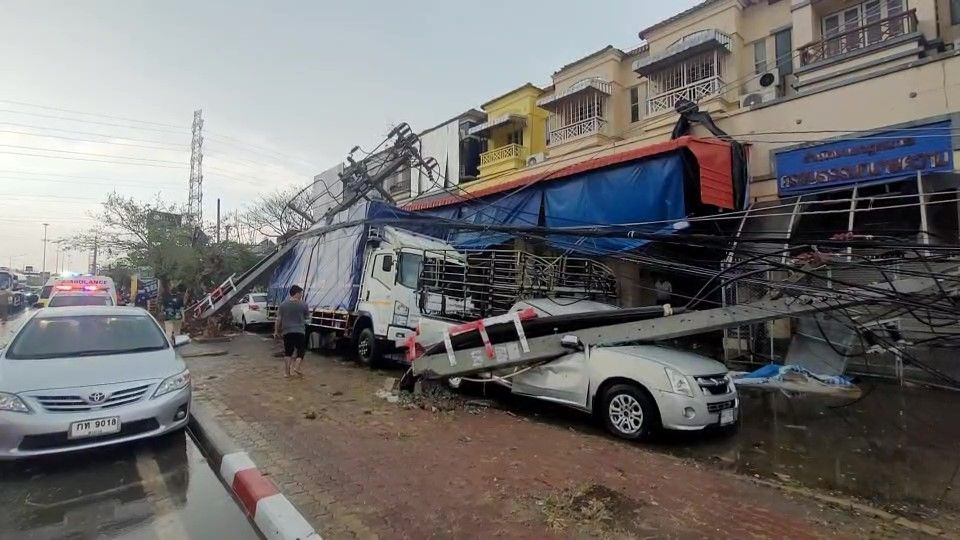 Governor Orders Help for Affected Areas in Chiang Mai
The districts of Mueang, Mae Rim, San Sai, and Doi Saked were reportedly hit by the summer rain and hail storms. Many regions were blanketed by hail, giving the appearance of snow.
Governor Nirat Pongsitthithavorn has mandated that the province's public disaster prevention and mitigation office, district chiefs, and local administrators immediately assist people in need and assess the damage.
Pictures of damaged buildings and trees have been posted to social media in abundance today (Sunday).
Related CTN News:
High-Stakes Wisconsin Supreme Court Election Could Impact Abortion Rights and State Politics