China And Australia Trade Ministers To Meet Via Video Conference For The 1st Time In 3 Years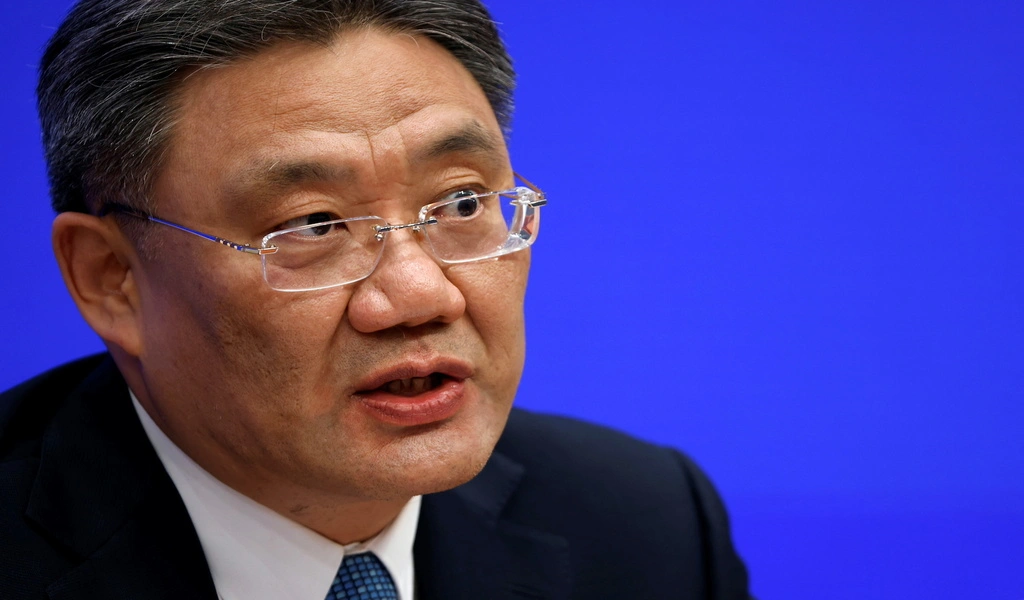 (CTN NEWS) – HONG KONG – Don Farrell, Australia's trade minister, and Wang Wentao, China's trade minister, are discussing a virtual meeting in the coming weeks.
In the latest attempt to "stabilize" relations with Australia's greatest trading partner, this would be the first talk between an Australian trade minister and a Chinese commerce minister in over three years.
Farrell may visit China in February to argue for removing trade "blockages," including high tariffs on Australian wine and barley.
Diplomatic protocol is a phone or virtual conference to prepare for a physical meeting.
"Guardian China and Australia are discussing a virtual summit," according to Australia.
As a preliminary to an in-person encounter, a date may be scheduled in the coming weeks. ABC originally reported a virtual meeting.
Tim Ayres, Australia's assistant trade minister, met with Wang Shouwen, China's vice minister of commerce, on Thursday evening at the World Economic Forum in Davos.
Guardian Australia grasps Farrell's repeated public statements that he is eager to see his counterpart at any time to resolve trade disagreements have intrigued Chinese authorities.
Despite China's pressure, Australia is unlikely to relinquish its World Trade Organization complaints against Beijing's expensive wine and barley tariffs.
After the Morrison government's early demand for a Covid origins inquiry, Beijing prohibited phone conversations and meetings between Australian ministers and their direct counterparts in 2020.
The Morrison administration accused Beijing of "economic coercion" by imposing tariffs or unofficial prohibitions on wine, barley, red meat, lobsters, and coal.
Simon Birmingham and Dan Tehan were denied direct negotiations with China's commerce minister. Chinese officials said the Australian government must first "stop the collapse of the bilateral relationship" to improve negotiations.
After becoming commerce minister, Farrell responded to Wang's congratulatory letter. Officials are now seriously discussing meetings.
The Albanese government says it hasn't compromised on Australia's national interests or policy positions, but it's tried to improve relations by talking.
The government feels "wisely" managing the countries' glaring disparities is necessary.
Last Monday, China's ambassador to Australia, Xiao Qian, said WTO negotiators in Geneva were discussing trade conflicts.
Xiao told reporters that both countries' Geneva representatives were "in touch" to "discuss about the prospect of abandoning multilateral" disputes ahead of this year's wine and barley judgments.
Xiao claimed bilateral conflict resolution would be "far easier" than long international methods. He suggested that Australia "forget about" a WTO solution and "return to a bilateral solution."
Xiao also hoped for a better commercial partnership in 2023 after China considered easing its coal import restrictions from Australia in April.
"I made it very plain right from the day I took over this job seven months ago that we would much prefer to settle out our disputes with China through negotiation and not to have to take this arbitration through the World Trade Organization," Farrell said Wednesday.
"Based on the excellent work that our officials have done on this matter, that [Australia] will be successful in both of those [WTO] applications," Farrell told ABC Adelaide on Wednesday.
But, again, I repeat, particularly to the Chinese government, it's far better if we sort these things out by dialogue, and we certainly haven't ruled out additional discussions, but we won't withdraw our applications until we have a clear indication from the Chinese."
After meeting on the sidelines of the G20 summit in November, Anthony Albanese and Xi Jinping have increased interaction.
Penny Wong, foreign affairs minister, and Richard Marles, defense minister, have also met with their counterparts.
Wong released a statement on Thursday to mark the fourth anniversary of China's arrest of Australian writer Dr. Yang Jun, whose closed trial judgment on national security charges has been delayed multiple times.
She said the Australian government was "deeply disturbed by the continuous delays in his case" and will "continue to advocate for Dr Yang's interests and wellbeing at the highest levels".
RELATED CTN NEWS:
Taiwan Executive Body 'Su Tseng-chang' Declares Resignation