'Boeing' Receives $425 Million From NASA For Fuel-Efficient Airliner Project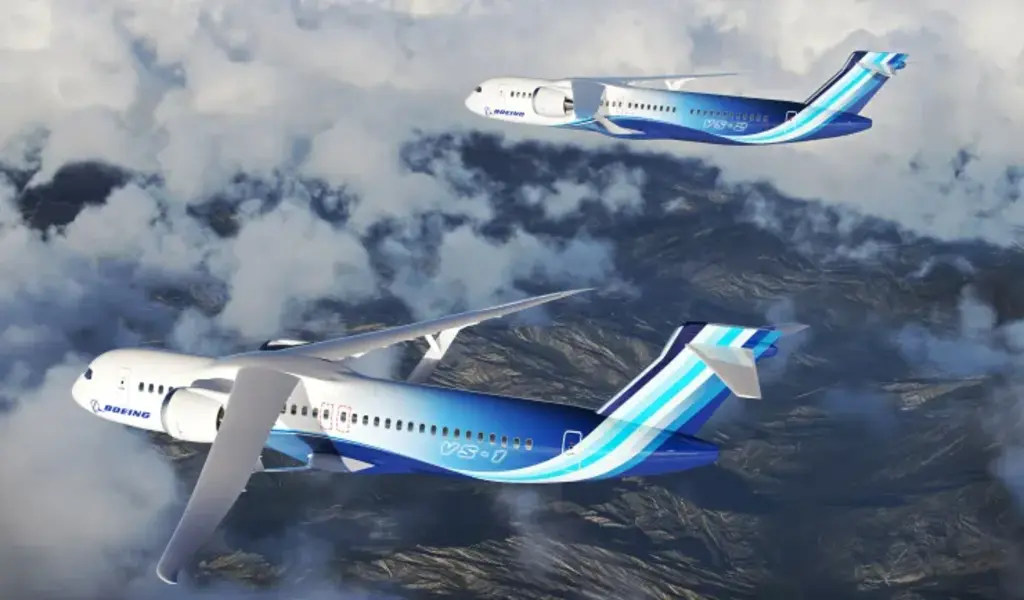 (CTN NEWS) – In line with the Biden administration's efforts to reduce aviation sector emissions, NASA announced on Wednesday that Boeing Co had received $425 million for the agency's "Sustainable Flight Demonstrator" project.
According to NASA, Boeing will collaborate with the space agency to "construct, test, and fly a full-scale demonstrator aircraft and validate technology aimed at cutting emissions."
Over seven years, NASA will invest $425 million, with Boeing and its partners covering the remaining funding, which is expected to total roughly $725 million.
With its single-aisle "Transonic Truss-Braced Wing" experimental aircraft, fuel use and pollutants are expected to be cut by up to 30%.
The idea concerns a plane with extremely long, extremely thin wings that are stabilized by diagonal struts and have greater aspect ratios so they may eventually fit more sophisticated propulsion systems.
Greg Hyslop, chief engineer at Boeing, stated that the initiative "provides an opportunity to design, build, and fly a full-scale experimental plane, while overcoming innovative technical difficulties."
The majority of aviation emissions globally are produced by single-aisle aircraft. NASA expects to wrap up testing by the late 2020s.
Thus, the technology displayed may influence the industry's choices for the next generation of aircraft in the 2030s.
According to NASA Administrator Bill Nelson, the project's aim is to "build and test a full-scale demonstration to lead to future commercial aircraft that are more fuel efficient.
With advantages to the environment, the commercial aviation sector, and passengers worldwide."
In November, Boeing Chief Executive Dave Calhoun stated that the company's upcoming entirely new commercial jetliners will not likely be released until the middle of the 2030s, with reducing emissions as a major motivator.
According to Calhoun, "there won't be an airplane if it doesn't come with a sustainability package, can't pass emissions tests, and can't provide noticeable performance benefits."
"We'll pull a rabbit out of the hat at some point in the middle of the next decade and debut some new airplanes," the author predicts.
By 2050, the aviation industry in the US is expected to have net-zero greenhouse gas emissions.
The White House has set a goal of reducing aviation emissions by 20% by 2030, and airlines have committed to using more environmentally friendly aircraft fuel in response to pressure from environmental organizations.
RELATED CTN NEWS:
Using Bluetooth Headphones With Your Windows Laptop, Macbook, And More