BRICS Economic Bloc Expanding: Six New Members to Join, Stirring Geo-Political Dynamics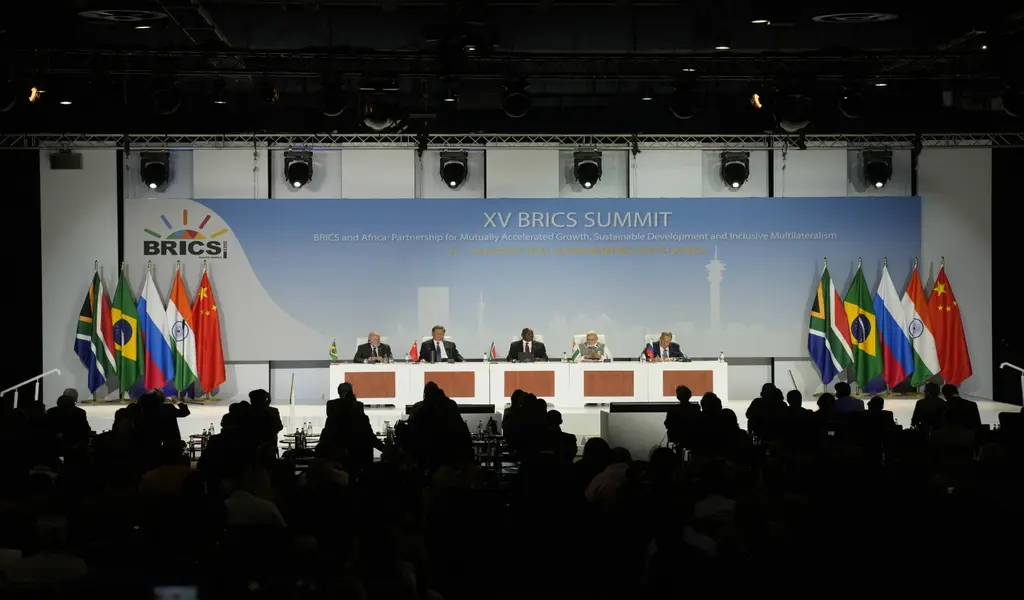 (CTN News) – Next year, Brazil, Russia, India, China, and South Africa, the existing members of the BRICS economic bloc, announced on Thursday their intention to welcome six additional countries into their fold, namely Iran and Saudi Arabia, which will likely intensify scrutiny over Beijing's influence in the Persian Gulf.
Scheduled for membership in 2024 are the United Arab Emirates, Argentina, Egypt, and Ethiopia, expanding the BRICS alliance further.
Originating in 2009, BRICS was established as a coalition of emerging economies, evolving into a prominent advocate for enhanced representation of the developing world and the Global South in global matters.
Presently, BRICS represents approximately 40% of the global population and over 25% of the global GDP. The addition of new members, including Saudi Arabia, the UAE, and Iran – three of the world's largest oil producers – is poised to amplify these figures.
Lately, there have been inquiries into whether the BRICS alliance is shifting toward an anti-West stance, influenced by China and Russia.
This is happening against the backdrop of Beijing's strained relations with the United States and Russia's standoff with Western nations concerning the conflict in Ukraine.
ORIGINAL STORY: BRICS Summit 2023: Developing Nations' Leaders Address Expansion And Global Dynamics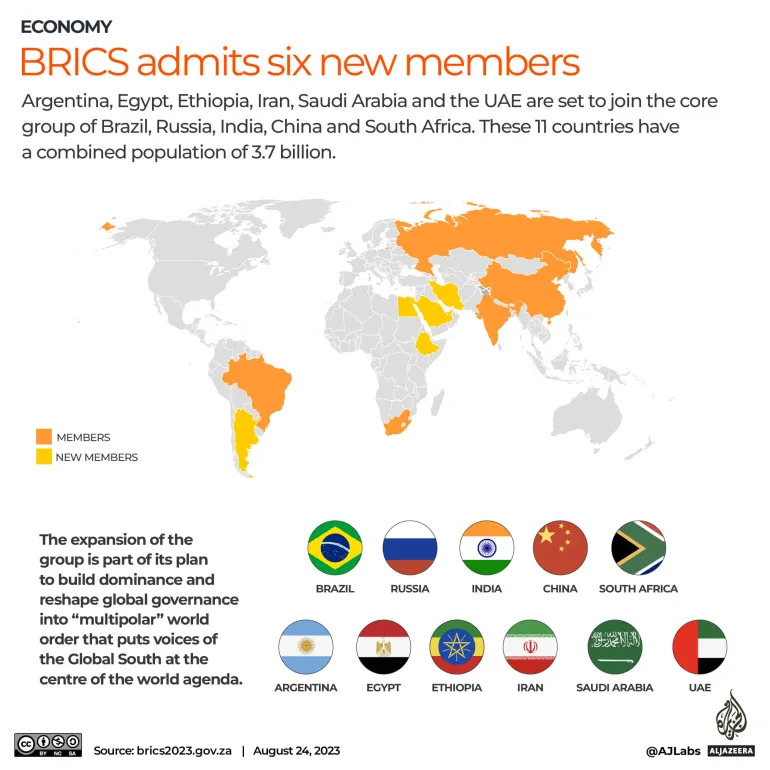 BRICS Welcomes Iran as New Member Amidst Political Controversy
Mohammad Jamshidi, the political deputy of Iran's President Ebrahim Raisi, hailed the decision to include Iran as a "historic move."
On the platform formerly known as Twitter, X, he wrote, "A strategic victory for Iran's foreign policy. Felicitations to the Supreme Leader of the Islamic Revolution and the great nation of Iran."
During the final day of the summit held in Johannesburg's financial district of Sandton, South African President Cyril Ramaphosa, the current BRICS chair, revealed the names of the six new member countries.
Brazilian President Luiz Inácio Lula da Silva, Indian Prime Minister Narendra Modi, and Chinese President Xi Jinping, all present at the summit, joined Ramaphosa for the announcement.
Xi Jinping expressed, "This membership expansion is historic. It shows the determination of BRICS countries for unity and development. Over the years, China has stood in solidarity with developing countries through thick and thin."
Russian President Vladimir Putin, facing an International Criminal Court arrest warrant related to child abduction from Ukraine, attended the summit virtually. Russia's presence at the Johannesburg announcement was represented by Foreign Minister Sergey Lavrov.
While Saudi Arabia had been considered a potential new member pending consensus among the current BRICS members, Iran's inclusion raised political concerns.
While China and Russia advocated for expansion, Brazil, India, and South Africa, with strong U.S. ties, granted their approval more recently.
After two days of discussions in Johannesburg, the current members reached an agreement on expansion. Although the idea had been in progress for over a year, the final details were ironed out during the summit.
This marks the second instance of BRICS expanding. Originally formed in 2009 by Brazil, Russia, India, and China, South Africa was included in 2010.
MORE: Is Pakistan Considering BRICS Membership? Insights And Speculations Prior To The Summit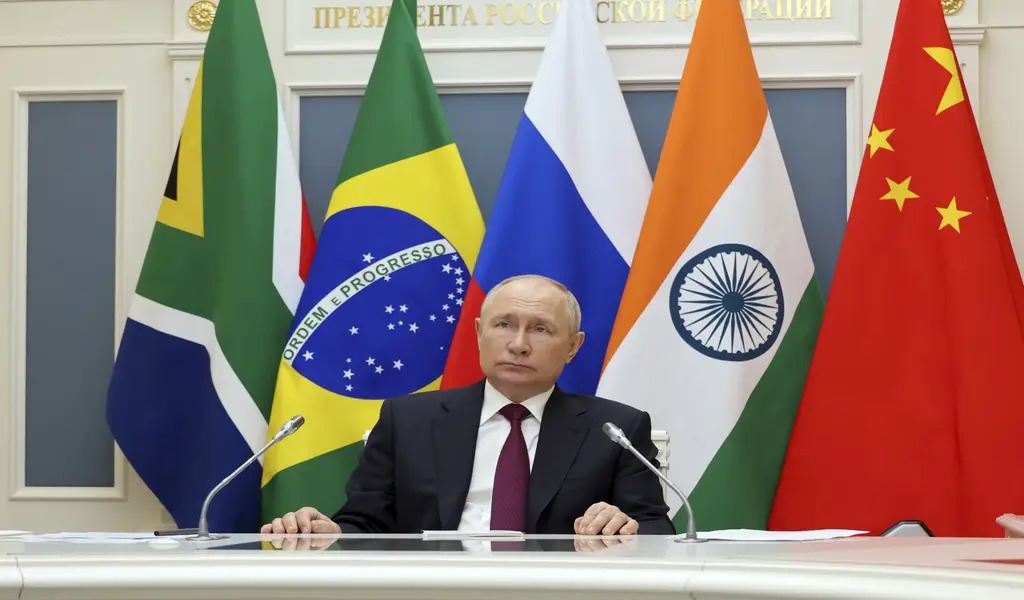 Sheikh Mohammed bin Zayed Al Nahyan Applauds BRICS Entry, Affirms Commitment to Global Prosperity and Dignity
United Arab Emirates leader Sheikh Mohammed bin Zayed Al Nahyan welcomed the BRICS announcement, viewing it as joining an "important group" and expressing commitment to global cooperation for prosperity and dignity.
The inclusion of Iran, Saudi Arabia, and the UAE in the same economic or political entity might have seemed implausible due to escalating tensions, triggered by events such as the collapse of Tehran's 2015 nuclear deal and attributed attacks.
However, diplomatic reengagement efforts have occurred, with the UAE taking the lead.
In a separate détente brokered by China, Saudi Arabia and Iran signaled improved relations in March. China has pursued closer ties with all three nations, especially Iran, a key oil supplier since the nuclear deal's collapse.
Both Saudi Arabia and the UAE maintained relations with Russia amid its conflict with Ukraine, despite concerns from the United States, a traditional security provider for these oil-producing nations.
Egypt's President Abdel Fattah el-Sissi affirmed cooperation and coordination with other members to achieve economic aims and amplify the voice of the Global South.
This development is also a significant boost for Ethiopia, Africa's second most populous nation and a rapidly growing economy. It comes as the country seeks global reengagement following a devastating conflict in its Tigray region.
The war inflicted considerable damage, prompting Ethiopian Prime Minister Abiy Ahmed to seek support from partners like China, Russia, and Gulf nations amid pressure from the U.S. and European Union.