Bangkok Will Experience at Least Two More Days Of Unsafe Levels of PM2.5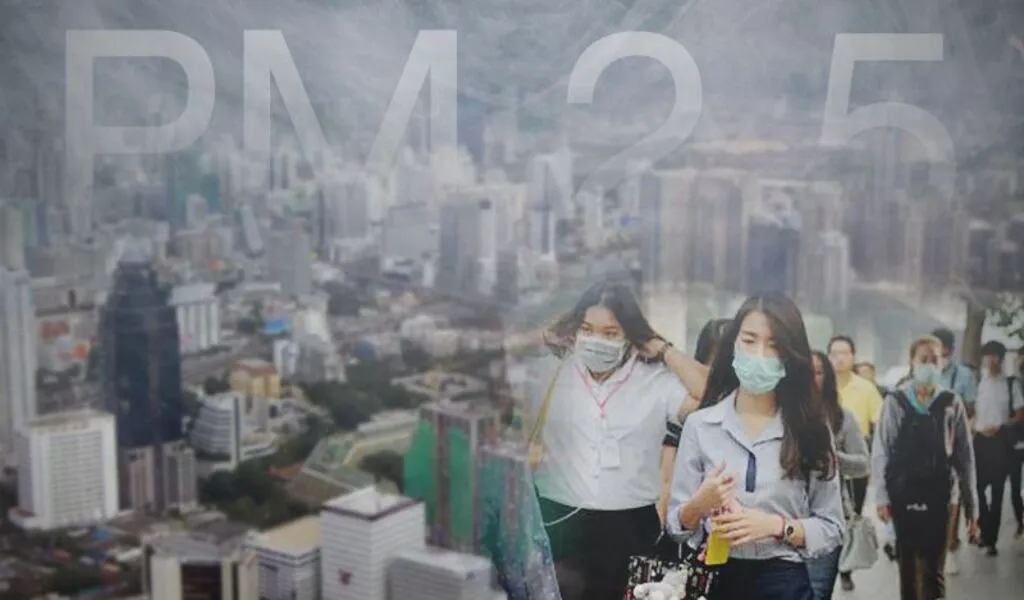 (CTN News) – An adviser to Bangkok's governor said on Thursday that at least two more days this month would see hazardous levels of PM2.5 – tiny dust particles in the air – in the city: on Friday and next Wednesday.
After a high-level discussion on the capital's air pollution, Pornprom Wikitset, a consultant to Governor Chadchart Sittipunt, made the news in a press conference.
Senior officials from the Bangkok Metropolitan Administration (BMA), the Health Department, and the Pollution Control Department attended the conference.
According to Pornprom, throughout the chilly season, tiny dust particles, or PM2.5, accumulated and exceeded the permissible limit of 50 micrograms per cubic meter of air due to high-pressure systems.
According to Pornprom, the workshop produced three procedures for monitoring air quality and warning city dwellers before pollution levels were predicted to become harmful.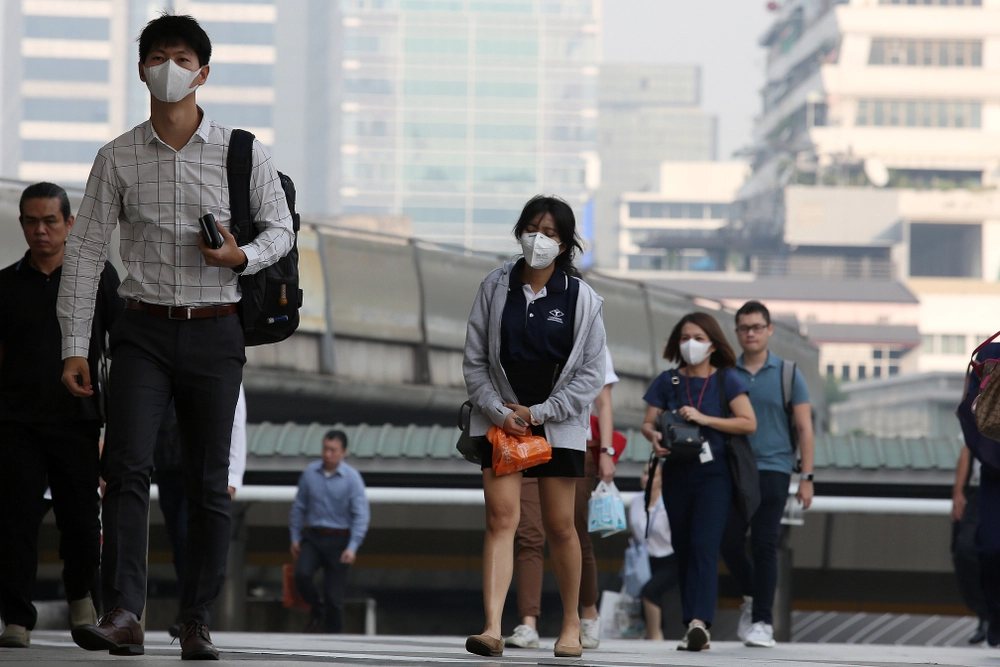 A war room will first be erected to monitor the air quality. Second, the BMA will provide air quality projections seven days in advance.
Third, the BMA will request that a new feature be added to the Traffy Fondue app so that city residents may report bad air quality in their neighborhoods.
To combat the sources of air pollution, such as prohibiting the use of cars that create black smoke and stopping people from burning grass and weeds, the BMA is asking for assistance from other governmental organizations, according to Pornprom.
According to Phansak Thiramongkol, head of the Pollution Control Department's air quality and noise pollution control division, the division has been monitoring Bangkok's air quality and issuing predictions seven days in advance.
According to Phansak, this year's Pollution Control Department discovered that PM2.5 levels began to rise on January 22.
As the amount of PM2.5 surpassed the safe range on Tuesday, he noted that most of Bangkok's neighborhoods were designated as yellow zones.
Phansak remarked, "But today, the air quality is fantastic, and Bangkok has become blue again.
He noted that most of Bangkok would turn yellow between January 27 and February 1.
He predicted that Bangkok's air quality would alternate between acceptable and harmful levels through April. He said, "February will be the worst month."
Another representative from the Pollution Control Department, Sakda Sridej, predicted that the air quality on January 31 and February 1 would be just as bad as it was on January 24.
The BMA will request that state agencies and private businesses let 60% of their staff work from home if air pollution hits the yellow threshold, defined as PM2.5 levels between 51 and 75 micrograms per cubic meter of air.
However, the BMA will request that all government organizations let 100% of their staff work from home, and it will close all schools if PM 2.5 hits the critical or red threshold, which is over 75 micrograms.
According to Woranut, the BMA has increased the number of clinics offering respiratory care by three to five.
They are Taksin Hospital, Charoen Krung Pracharak Hospital, Ratchaphiphat Hospital, and Sirindhorn Hospital. Klang General Hospital is also one of them.
According to the research, more than half of the globe needs urgent protection in the form of sufficient PM2.5 ambient air quality guidelines.
Numerous lives will be saved if these norms are implemented worldwide. Where existing standards exist, they should be unified worldwide.
To save hundreds of thousands of deaths annually, even in industrialized nations, we must do more to improve air quality.
Related CTN News
China Airlines Launches Direct Flights from Chiang Mai to Taiwan and 
Thai Cabinet to Spend 8.8 Billion Baht on New Private Jets for VIP Protocol