An Impending Government Shutdown Threatens Ahead Of Nov. 17 Deadline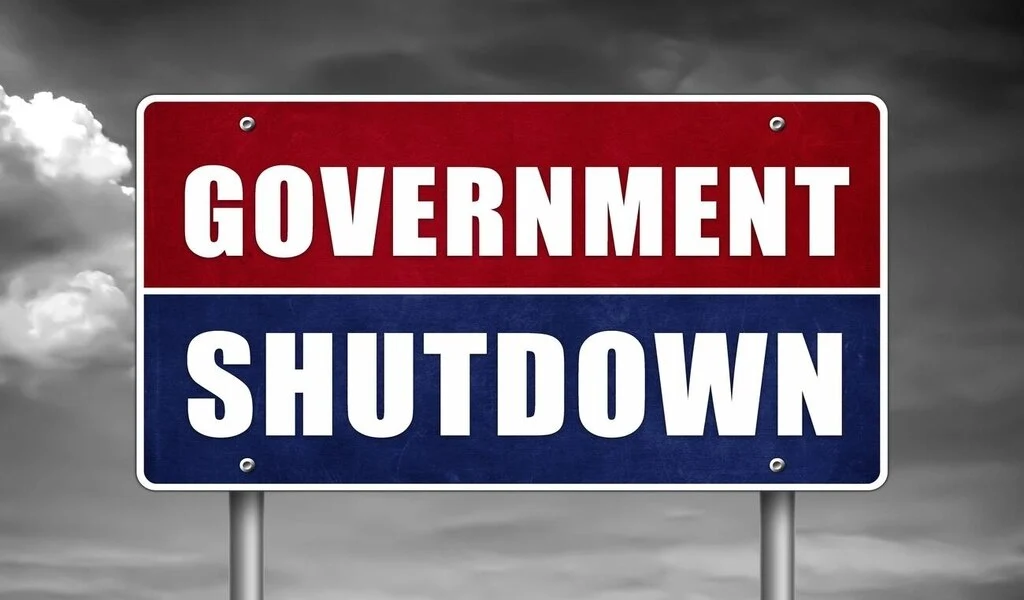 (CTN News) – The risk of a government shutdown still exists, despite Speaker Mike Johnson's compromise plan, which leaves out hardline conservative priorities.
According to Moody's Investors Service, political dysfunction is a growing threat to bond investors and could lead to a downgrade of the U.S. credit rating. The lapse of federal funding would also have political repercussions.
There are just days left for Congress to pass a stopgap bill before funding runs out after Nov. 17. According to Johnson, his plan will give lawmakers time to negotiate individual spending bills, as fiscal conservatives have demanded.
He wrote on the social media site X that Washington's spending addiction can't be broken overnight. The end-of-year Megabus spending packages will not continue under my leadership."
The plan, which extends funding for some agencies through Jan. 19 and others through Feb. 2, may still face resistance from GOP conservatives and the White House.
Tuesday will be the day when the House votes on the plan. In light of his narrow majority and the opposition he faces from fiscal conservatives, Johnson will require some Democratic votes.
Prior to that stopgap vote, conservatives could block the plan on a procedural vote or before it is voted on.
I can only muster "disappointing.". Warren Davidson of Ohio will vote no.
There were some early indications that Johnson's plan may receive bipartisan support, although Democrats have been muted.
In an interview with NBC's Meet the Press, Connecticut Senator Chris Murphy said, "I don't agree with what the House is talking about, but I'm willing to listen."
Johnson's plan, however, would only lead to future Government Shutdowns, according to the White House. Later Monday, Joe Biden may threaten a formal veto.
It lacks the strings that many Democrats had feared, and a veto threat could allow Republicans to blame the president for the Government Shutdown.
Dysfunction in politics
Fitch Ratings downgraded the nation's sovereign debt this year, prompting Johnson's predecessor to lose his job. When McCarthy offered a similar stopgap without strings, Republican hardliners ousted him.
Despite the nation's fiscal strength and political polarization in Congress, Moody's changed its ratings outlook for the U.S. on Friday from stable to negative.
Bloomberg News/Morning Consult polls from Oct. 30 through Nov. 7 found that Republicans' standing in swing states was negatively affected by the chaotic three-week process to elect a new speaker.
The speaker chaos made swing-state voters more likely to vote Democratic in 2024 than those who said it made them more likely to vote Republican. Independents favored Democrats by 7 points.
If the Government Shutdown begins on Saturday, hundreds of thousands of federal workers would be furloughed just before the Thanksgiving holiday. Government Shutdown contracts and vendor payments would also be delayed. In the meantime, military personnel, law enforcement officers, and other essential employees would continue to work, but without pay.
Markets have so far shrugged off the growing risk of a Government Shutdown due to high interest rates, volatility in bond markets, slowing consumer spending, and war in the Middle East.
As millions of workers go without salaries, private contractors aren't paid, and consumer uncertainty grows, a government shutdown would initially have a mild impact on economic growth. In its preliminary November reading, the University of Michigan Consumer Sentiment index fell to a six-month low.
The current funding for Veterans Affairs, Energy, Agriculture, Transportation, and Housing and Urban Development would be extended until Jan. 19, with the rest extended until Feb. 2. Republicans could start blocking Democratic work on their rival plan as early as Monday night in the Senate.
A procedural vote to advance placeholder legislation for temporary funding, likely into January, will be held by Senate Majority Leader Chuck Schumer of New York on Monday afternoon.
Both parties have also been discussing ways to move forward on the $106 billion Biden requested for Ukraine, Israel, Taiwan, and the U.S. border. Republicans' demands for asylum and other immigration policy changes have delayed the package.
Considering the complexity of the immigration issue, there are fewer Government Shutdown chances of reaching a deal this week that also includes emergency security assistance.
SEE ALSO:
The US Dollar Rallies To a Fresh One-Year High
The US Inflation Report Is Causing Traders To Mix Up Asian Markets