In Anticipation Of Key Inflation Data, Australian Shares Decline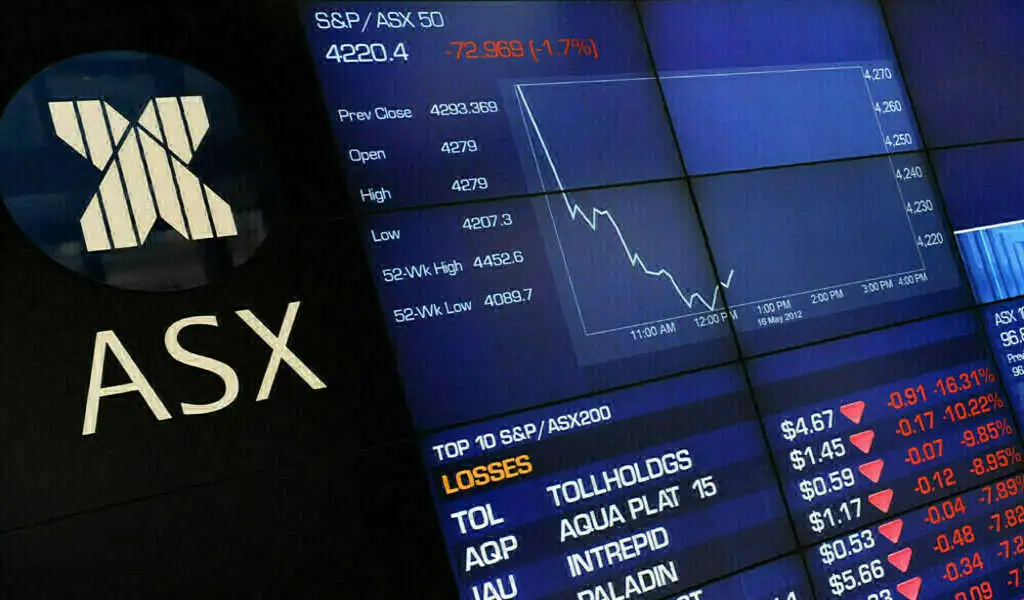 (CTN News) – In advance of the key local inflation data, Australian shares fell in a broad-based sell off on Wednesday, tracking declines in global equities.
By 0057 GMT, the S&P/ASX 200 index had fallen 0.4% to 7010.70, down 0.4% from its previous close.
There was a 0.5% drop in the benchmark on Tuesday.
Traders are eagerly awaiting Australia's consumer price inflation report for August, which is due to be released at 1300 GMT, in order to get an insight into the Reserve Bank of Australia's (RBA) monetary policy outlook.
Analysts at ING believe that inflation will push back from the July rate of 4.9% YoY to a little over 5% by the end of the year.
While this does not immediately threaten the market's view that the RBA has peaked in its rate cycle, a few more results like this, coupled with some economic resilience, may force the market to believe that there may yet be one more hike to come."
There was a global reaction to last week's announcement by the Federal Reserve of the US that it would keep rates higher for a longer period of time than previously expected by investors.
Earlier today, Sydney gold stocks fell 1.5%, bringing them to their lowest level in over a month, as bullion retreated overnight.
The major players in the sector, Newcrest Mining and Northern Star Resources, both fell by 1.7% and 1.5% respectively.
Stocks in the healthcare sector retreated by 1.3%, with biotech giant CSL falling by 2.2%. Financial stocks that are sensitive to interest rates dropped by 0.1%.
Shares of mining and gold companies drag down inflation. Australian shares
The technology stocks followed Wall Street's losses to fall 0.8%, while energy stocks also fell 0.3% as a result of the Wall Street losses.
In a move that topped losses on the benchmark index, Star Entertainment Group fell as much as 19.7% to hit its lowest level ever.
As a result of the completion of a discounted equity raising of A$750 million ($479.63 million), the stock has resumed trading. As a result, heavyweight mining Inflation stocks rose 0.1% against the trend.
It was a good day for BHP Group and Rio Tinto, both of which gained 0.3%.
S&P/NZX 50, the benchmark index for New Zealand's stock market, fell 0.6% to 11272.19.
SEE ALSO:
Centene To Lay Off 2,000 Workers; Job Numbers Unclear In St. Louis