Air Japan Announces Direct Bangkok to Tokyo Flight for 2024 – Check Flight Details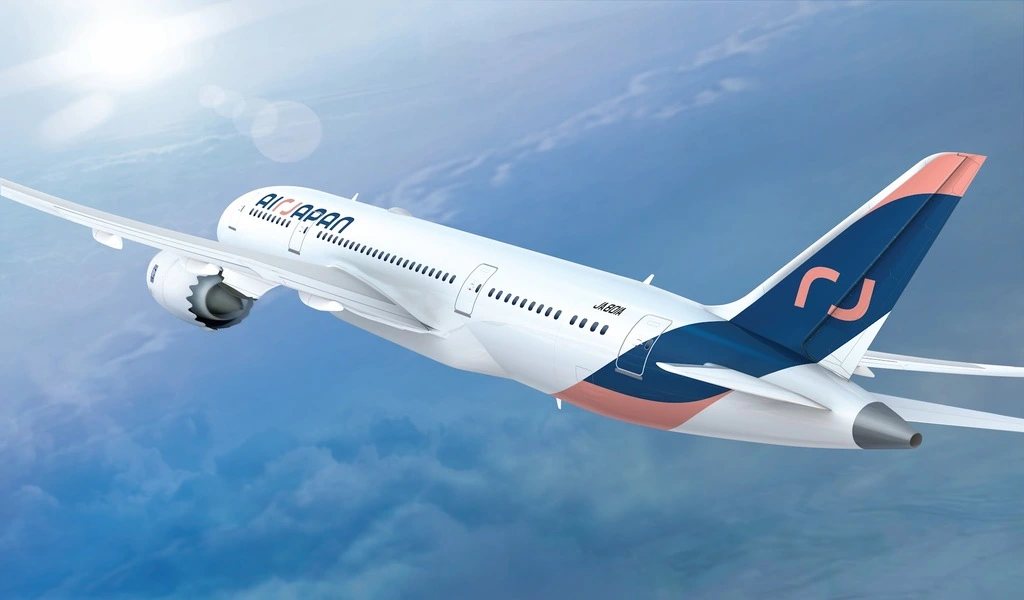 (CTN News) – In an exciting development, Air Japan has unveiled its strategy to captivate the Thai market by introducing a direct flight route between Bangkok and Tokyo in the coming year.
New Low-Cost Airline within ANA Holdings: Air Japan's Ambitious Move
The President of Air Japan, Minekuji Hideki, has shared with the media that Air Japan is poised to make a significant impact as a newly established low-cost airline under the umbrella of ANA Holdings.
The airline is gearing up to inaugurate its maiden flight, connecting Narita International Airport in Tokyo with Suvarnabhumi International Airport in Bangkok, Thailand.
Maiden Flight Date and Aircraft Selection
Marking a momentous event on the calendar, the airline president has disclosed that the first flight is scheduled for departure on February 10, 2024.
Air Japan's meticulous planning includes the deployment of a Boeing 784-9 aircraft, renowned for its capacity to accommodate up to 324 passengers. Notably, the flight will exclusively offer economy class seating, catering to a wide range of travel preferences.
Expanded Flight Schedule and Future Plans
Initially, the route is set to operate six times a week, according to Minekuji. However, the airline has ambitious plans to increase its frequency. Within the first year of operation, Air Japan intends to add one more flight per week to enhance connectivity.
Broader Horizons: Plans for More Routes
Looking ahead, Air Japan has considered the possibility of introducing direct flights not only between Bangkok and Tokyo but also from Bangkok to the Kansai region.
Additionally, the airline envisions expanding its reach to encompass other countries in Southeast Asia, establishing direct routes to Japan within the initial three years of service.
Anticipated Passenger Demographics and Unique Appeal
Minekuji envisions that approximately 70% of passengers will hail from Thailand. He also predicts that around 30% of the travelers will likely be Japanese women, expressing their affinity for exploring Thailand.
This unique demographic insight underpins the airline's approach to tailoring its services.
Targeting Thai Travelers Amidst Currency Concerns and Changing Preferences
Minekuji explains that Air Japan is strategically focusing on Thai travelers. This strategy comes as Japanese travelers exhibit reluctance to venture abroad due to the yen's depreciation.
Additionally, the younger generation's waning interest in international travel and passport applications has driven Air Japan's focus on the Thai market.
Distinctive Airline Features and Competitive Edge
Air Japan's competitive strength lies in its commitment to quality and customer-centric services.
Emphasizing attributes such as attentiveness, refined in-flight meals of Japanese origin, comfortable seating, availability of phone chargers, and complimentary Wi-Fi, Minekuji highlights the airline's unique selling points.
Fares and Flight Details
According to a report on Gorgeous Bangkok, fares for the Bangkok-Tokyo route will commence at 4,350 baht per journey.
The direct flight, designated as NQ002, will take off from Suvarnabhumi Airport at midnight and touch down at Narita Airport at 8:10 am. Operating six days a week, this service will be unavailable on Wednesdays.
Conversely, the Tokyo to Bangkok flight, labeled as NQ001, will depart from Narita Airport at 5:55 pm, arriving at Suvarnabhumi Airport at 11:15 pm. This service will be operational six days a week, excluding Tuesdays.