Mega Millions Jackpot Surges To $1.1bln After 3-Month Of Losing Streak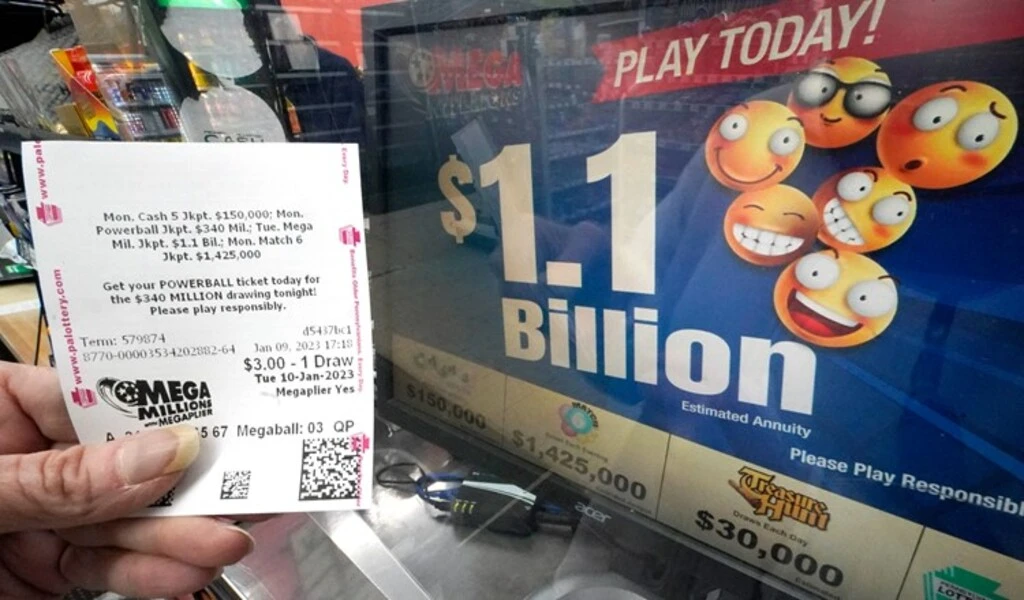 (CTN NEWS) – Will someone finally halt the losing streak at the lottery on Tuesday night and take home the $1.1 billion Mega Millions jackpot? The streak has lasted for over three months.
No matter how long it takes, the odds of winning the top prize in the lottery remain the same: one in 302.6 million. This is a very little chance of winning.
But eventually, someone will match all six numbers and win the prize, which at this point, is the fifth-largest in the history of the United States.
What Time Are The Mega Millions Drawings?
The drawing is scheduled to occur at 11 p.m. Eastern Standard Time (EST), although it often takes a couple of hours before it is known whether there is a winner.
The winner of the $1.1 billion prize will receive their winnings in the form of an annuity, with 30 installments spread out over 29 years. The winnings from Tuesday night's drawing, projected to be $568.7 million, are often awarded in cash.
The Mega Millions lottery is played in 45 of the 50 states of the United States, as well as the District of Columbia and the Virgin Islands.
READ ALSO: Mega Millions Winning Numbers For January 6, 2023: Jackpot $940 Million
Mega Millions: How to Play?
Tickets cost $2 each.  From the jackpot to $2, there are nine ways to win.
Players can choose six numbers from two separate pools of numbers: five from the white balls numbered 1-70 and one from the gold balls numbered 1-25.
5 + 1 = Jackpot.
5 + 0 = $1 million.
4 + 1 = $10,000.
4 + 0 = $500.
3 + 1 = $200.
3 + 0 = $10.
2 + 1= $10.
1 + 1 = $4.
0 + 1 = $2
Matching all six winning numbers in a drawing wins you the jackpot.
Alternatively, you can choose Easy Pick or Quick Pick and have the numbers drawn for you automatically. There is a random number generator on the Mega Millions website if you can't decide.
Where To Buy Tickets For The Mega Millions?
Mega Millions is available in 47 locations, including 45 states, the District of Columbia, and the US Virgin Islands. Search the Mega Millions website to identify locations.
You can purchase a Mega Millions ticket in Kentucky, Ohio, and Indiana up to 10:45 p.m. on the night of the drawing at gas stations, convenience stores, and grocery stores.
On kylottery.com, citizens of Kentucky can also buy tickets online.
Residents of Ohio may use the Lottery Card, which is sold at Giant Eagle, Kroger, and Buehler's Fresh Foods. Customers in Ohio can participate in draw games on their phones, and if they win, they will be contacted and paid online.
Top Mega Millions Jackpots
$1.537 billion, Oct. 23, 2018: Won in South Carolina
$1.05 billion, Jan. 22, 2021: Won in Michigan
$656 million, March 30, 2012: Three winners in Illinois, Kansas, Maryland
$648 million, Dec. 17, 2013: Two winners in California, Georgia
$543 million, July 24, 2018: Won in California