Stomach Cancer Awareness Month Is Recognized Worldwide Through 'The Power Of Periwinkle'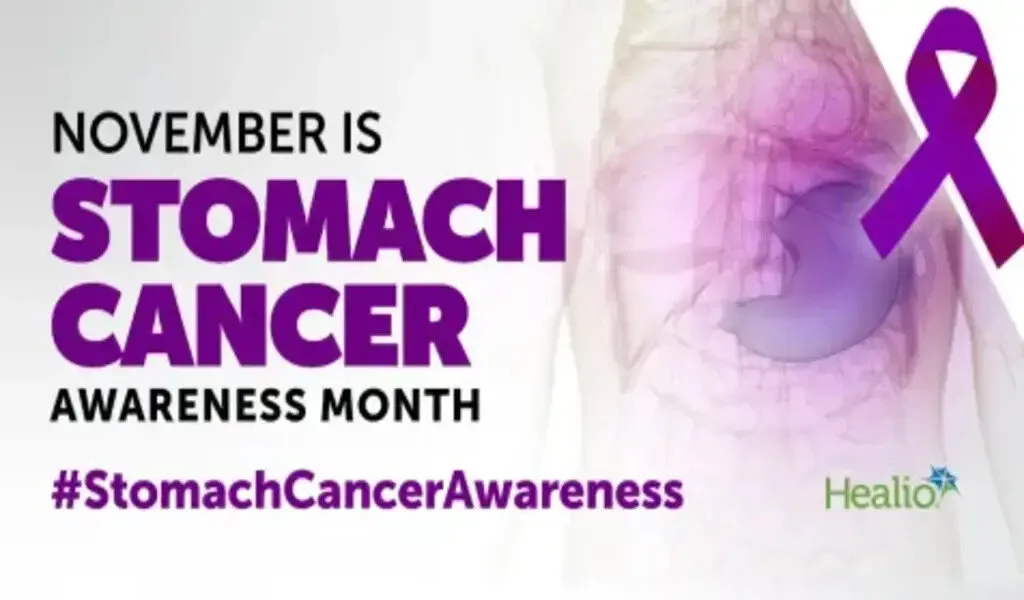 (CTN News) – Stomach Cancer Awareness Month is held each November to raise awareness about risk factors, prevention, and early detection of the disease, which is expected to kill more than 11,000 people by 2023.
It is estimated that 26,500 new cases of stomach cancer will be diagnosed this year, and with a 5-year relative survival rate of about 35%, funding and research are critical to early diagnosis and treatment.
On November 30, the Stomach Cancer Foundation of Canada promoted global awareness through "The Power of Periwinkle." Over 120 landmarks worldwide will be lit in periwinkle blue to promote stomach cancer awareness.
He also revisits the latest stomach cancer news and research. This includes the cost-effectiveness of laparoscopic gastrectomy, pembrolizumab's efficacy, and a new marker for poor survival.
Compared to open gastrectomy, laparoscopic gastrectomy is cheaper
JAMA Surgery published results showing limited cost-effectiveness differences between laparoscopic and open gastrectomy among Dutch patients with gastric Stomach Cancer at 1-year follow-up.
There has been a long-standing criterion standard for open gastrectomy worldwide. In advanced gastric cancer, laparoscopic gastrectomy has increased, according to Arjen van der Veen, MD, PhD, and colleagues. Laparoscopic gastrectomy costs (unit costs) should be higher than open gastrectomy costs because laparoscopy requires longer operating times.
A high level of inflammatory markers is associated with a poor prognosis and mortality among patients with gastric cancer
An ACG Annual Scientific Meeting presenter observed that patients with gastric cancer with elevated neutrophil-to-lymphocyte ratios had a poorer prognosis and were more likely to develop distant metastases.
An internal medicine specialist at the Cleveland Clinic, Osama Abu-Shawer, MD, MS, examined the predictive value of these inflammatory markers in detecting distant gastric cancer metastases.
Treatment with pembrolizumab extends survival in patients with advanced gastric or gastroesophageal cancer
KEYNOTE-859 results indicate that adding pembrolizumab to chemotherapy significantly extended survival among patients with advanced HER2-negative gastric or gastroesophageal junction cancer.
A presentation at the ESMO Virtual Plenary on Thursday showed statistically significant and clinically meaningful improvements in PFS and overall response rate with pembrolizumab (Keytruda, Merck). Additionally, no new safety signals were observed
There is a 'significant reduction' in esophageal and gastric cancer risk following bariatric surgery
According to a study published in JAMA Surgery, bariatric surgery reduces the incidence of esophageal and gastric cancer, as well as in-hospital mortality in patients with severe obesity.
Andrea Lazzati, MD, PhD, of the Intercommunal Hospital Center of Creteil in France, and colleagues concluded that little is known about the incidence of esophagogastric cancer after bariatric surgery in large cohorts. Using a national administrative database, we compared the incidence of esophageal and gastric cancer between patients with obesity who underwent bariatric surgery and those who did not (control group).
The new tool outperforms previous models in predicting esophageal, gastric, and cardiac cancers
Using electronic health record data, a new machine-learning tool accurately predicted gastric and esophageal cardiac adenocarcinoma incidents.
According to Joel H. Rubenstein, MD, MSc, a research scientist at the VA Center for Clinical Management Research and professor of gastroenterology at Michigan Medicine, providers are unclear about which patients should be screened. Previously available tools aren't easily accessible.
The goal was to develop a tool that could be seamlessly integrated into electronic health records, using only the data from those records to give providers the estimated cancer risk in real-time."
SEE ALSO:
Discovery Of Epidermal Hemoglobin Reveals Skin's Protective Abilities