Hepatitis A Exposure Warning Issued At Pine Knob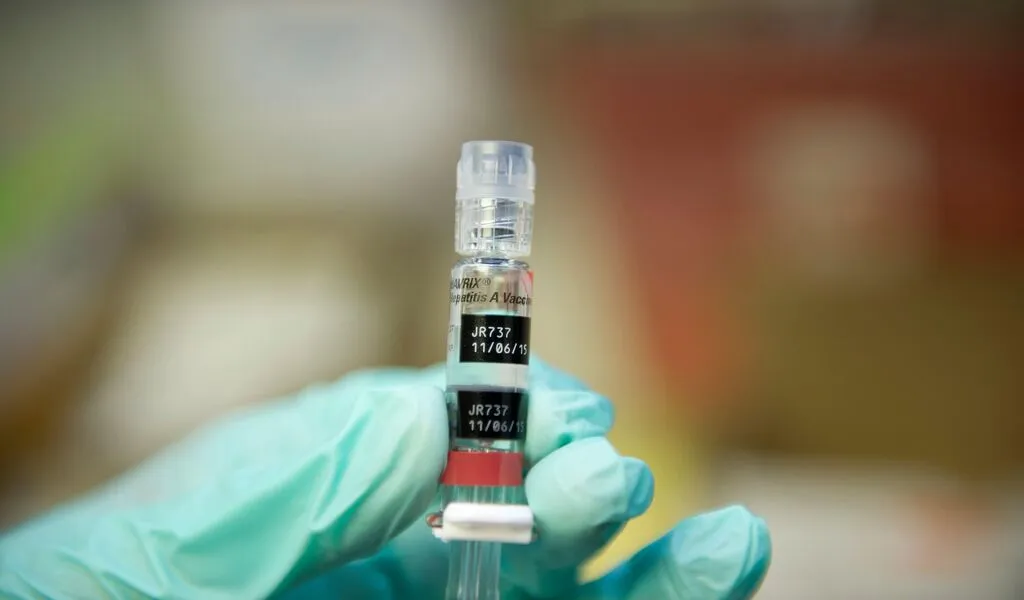 (CTN News) – The Michigan Department of Health and Human Services has confirmed a case of hepatitis A associated with the Ivy Lounge at Pine Knob Music Theatre in Clarkston, according to Oakland County Health Division, which reported the case.
For individuals who attended the Jason Aldean concert and ate at the Ivy Lounge over the weekend, the window for vaccination to prevent illness from hepatitis A remains open through Friday, according to Dr. Russell Faust, Oakland County's medical director.
"Anyone who has not been vaccinated against hepatitis A should get vaccinated to protect against exposure to the virus in the future."
It is Oakland County Health Division's recommendation that all season members, their guests, and employees who ate food at the Ivy Lounge between August 26 and September should keep an eye out for signs of hepatitis A, as well as getting vaccinated as soon as possible [preferably on Friday].
This is a breakdown of possible exposure dates and the recommended actions that should be taken:
Lynyrd Skynyrd — Watch for signs of illness on Aug. 26 (Lynyrd Skynyrd)

29th August (Arctic Monkeys) – Monitor for symptoms of the illness

Symptoms should be monitored starting on August 30 (Foreigner)

Symptoms to be monitored on Sept. 1 (Disturbed) are listed below.

The symptoms should be monitored on Sept. 2 (Beck and Phoenix)

Watch for symptoms of the disease on Sept. 3 (Pentatonix)

Watch out for symptoms on Sept. 5 (Rob Zombie)

(Smashing Pumpkins) Sept. 6 – Be on the lookout for any signs of illness

(Jason Aldean) Get your immunizations in before September 23 (Jason Aldean)
Hepatitis A virus is shed in feces, and as a result,
The virus is spread from person to person by contaminated hands, which is the most common method of transmission. This condition is characterized by the following symptoms:
Pain in the abdomen

Anxiety fatigue

Symptoms of diarrhea

Symptoms of nausea

Anxiety headache

Urine that is dark in color

In addition to vomiting, the skin and eyes will become yellow as well
It is possible for symptoms to appear between 2-6 weeks after exposure to the virus, with the average time of onset being about one month following exposure to the virus.
Those who have pre-existing severe illnesses or compromised immunity can suffer a progressive liver failure as a result of hepatitis A infection in rare cases.
SEE ALSO:
The Ins And Outs Of FDA Approval: What Does It Really Mean?