7 Things to Know About the Future of Healthcare Post-Pandemic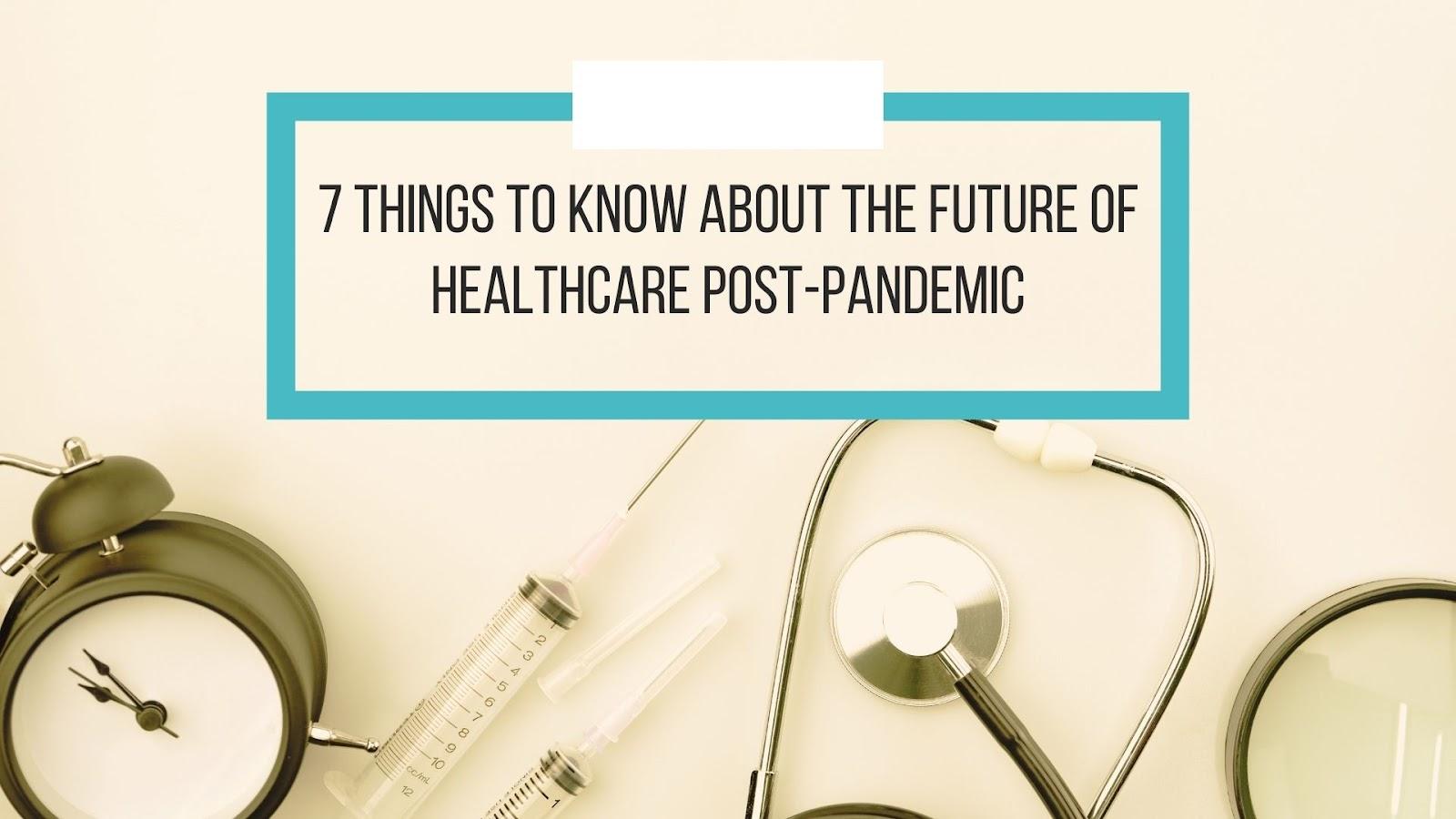 Global healthcare systems have undergone irreversible change due to the COVID-19 outbreak. We transition into the post-pandemic era. There will be several major developments that will influence the future of healthcare. This article will examine seven noteworthy innovations. Innovations that will reshape healthcare in the years ahead.
These developments deal with the quick uptake of telemedicine. It covers the increased attention on public health infrastructure. And it shows a paradigm shift in the way we approach and provide healthcare. This will have a tremendous effect on patient care and medical research. It will influence the general health and well-being of communities around the world. It will become clear as we examine them in more detail.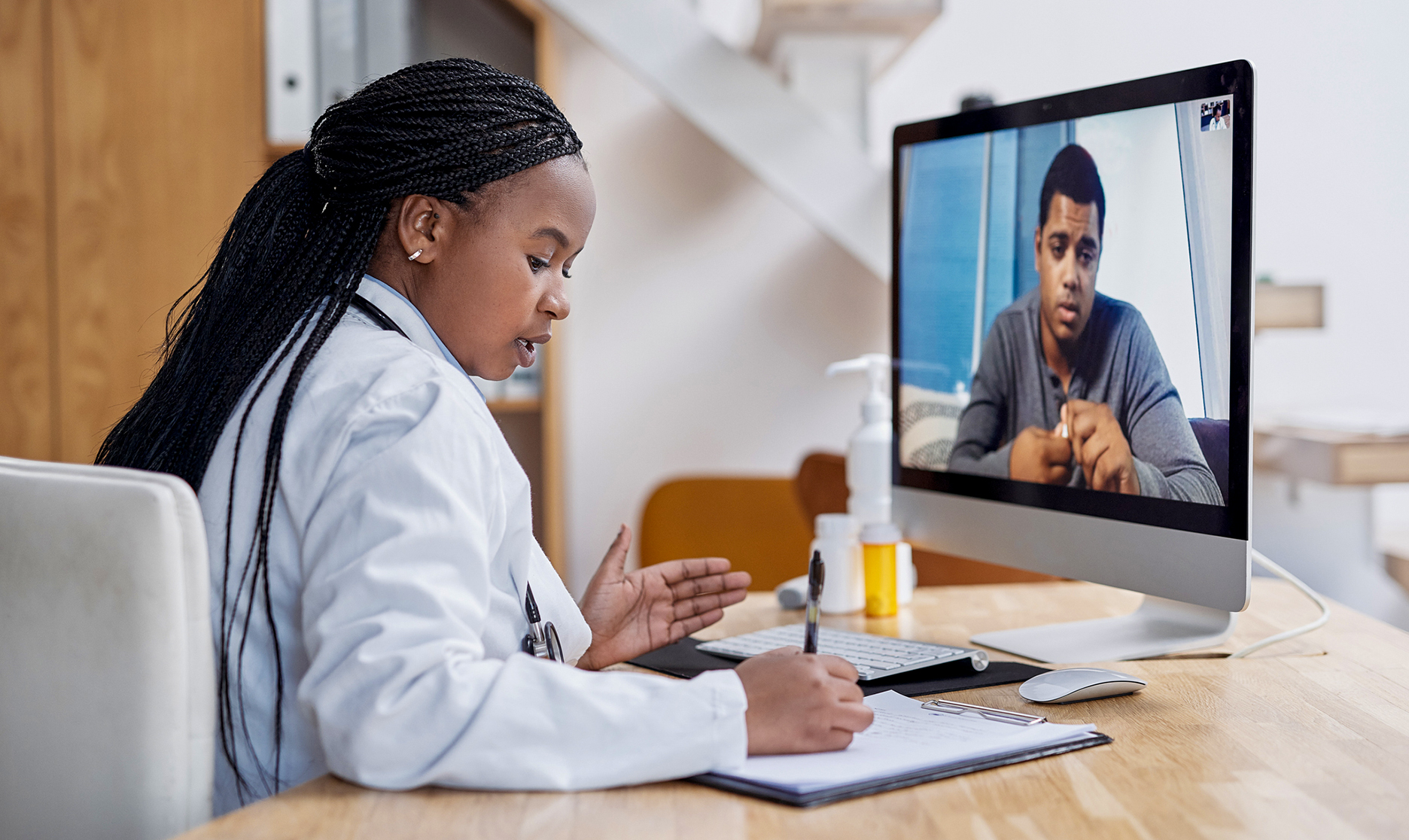 The Rise of Telemedicine
The COVID-19 epidemic has led to an exponential increase in the use of telemedicine. Especially between 2019 and 2020, the number of virtual medical consultations increased 46 times. Telehealth was gaining popularity before the epidemic, although it encountered difficulties with deployment and reimbursement.
During COVID-19, laws and reimbursement guidelines were shortly relaxed. This allowed telemedicine to gain widespread popularity in healthcare systems. To maintain its benefits, addressing regulations and ensuring fairness is vital.
With the rapid growth of Medical CPT codes like 99453, 99454, and 99457 used for remote monitoring services, this indicates the rise of preventive digital health solutions. CPT code lookup tools now make it easier for both patients and providers to identify and utilize relevant virtual care codes.
Patients can get help from telehealth in many ways, including increased accessibility. It's also known for its ease of use and can lead to reduced expenses. Furthermore, telehealth offers the capacity for patients to get high-quality care from the comfort of their own homes. It provides for more effective workflows, enables the ability to scale up care delivery, and allows for remote monitoring of chronic illnesses for physicians. Research indicates that patients of all demographics are very satisfied with telemedicine services.
But we now enter the post-pandemic age, and a few significant telemedicine-related issues still exist:
Payment Uncertainty: The COVID-19-introduced temporary waivers for telehealth coverage may expire, which could affect revenue. For widespread use, more precise reimbursement guidelines are essential.
Technology Gaps: In many areas, the infrastructure for telehealth is still underdeveloped due to a lack of broadband access and integration capabilities with electronic health records. Providers must make investments in telemedicine technologies that are easy to use and interoperable.
Obstacles to the User Experience: Poor virtual doctor-patient interactions can be problematic, and the absence of physical examinations is another concern. Additionally, technical issues can also have a detrimental effect on telehealth encounters. We must apply design thinking to improve engagement.
Difficulties with Care Coordination: Inadequate coordination may result in disjointed care between virtual and in-person services. Organizations must improve telehealth integration with broader care systems.
Healthcare organizations should focus on continuous improvement of their telemedicine capabilities, including the implementation of coordinated care models and bidirectional data flows. They must ensure the presence of skilled clinicians.
These steps, combined with the use of CPT code lookup tools to streamline remote monitoring services and billing processes, can enhance the quality and effectiveness of telehealth services, leading to better patient care in the evolving landscape of healthcare. The post-pandemic era adopts blended models, with one that combines in-person and virtual treatment likely to become the standard.
Healthcare Infrastructure and Preparedness
COVID-19 revealed flaws in the global healthcare system. Going forward, it will be imperative to make investments in surge capacity. And also consider supply chain resilience, and disaster preparedness. We need a strong system for exchanging data between the public and business sectors. This can improve readiness for pandemics. Governments must also address the socioeconomic determinants of health. They must increase access to healthcare, and lower costs. To withstand future outbreaks, healthcare systems must be egalitarian and resilient.
Shift Towards Preventive Care
The pandemic highlighted the value of preventive care. This was because postponed treatments had a negative impact on health. Wellness-promoting lifestyle adjustments, early screening, and immunizations will become more common. Including remote patient monitoring. For example, there have already been new vaccine campaigns. There are also cancer screening programs, and chronic illness management initiatives launched. Population health and prevention must also be top priority in healthcare systems.
There is a renewed emphasis on preventive care. It is also driving the adoption of remote patient monitoring technologies. These allow providers to track key health metrics like blood pressure, heart rate, etc. It enables early interventions when needed.
Mental Health Takes Center Stage
The pandemic's effects on mental health have been profound. It has aggravated pre-existing issues and ignited brand-new ones. Frontline workers are struggling with depression, anxiety, PTSD, and fatigue. In all populations, social isolation has led to a rise in drug misuse and suicide thoughts. It has also increased domestic violence.
But even before COVID, mental healthcare facilities were beset by a lack of workers. They also struggled with insufficient funding. Although about 60% of Americans do not get treatment, and 1 in 5 suffer from mental illness. Shame is still a major obstacle. Since the epidemic has overwhelmed current services, there must be immediate action.
Going forward, healthcare policies must focus on mental wellbeing alongside physical health. Some strategies include:
Integrating mental health services into primary and community care settings
Promoting early screening, especially in high-risk groups
Expanding access to mental healthcare through telemedicine and community partnerships
Reducing stigma by raising awareness and promoting wellness conversations
Increasing mental health funding, workforce training, and supportive housing initiatives
Enabling employee wellness programs focused on building resilience
Addressing the pandemic's mental health fallout requires a whole-of-society approach. An approach combining healthcare, government, nonprofit, and business efforts. Imagine a comprehensive public health strategy. One that integrates mental health promotion across social and institutional realms. This will be instrumental in managing this parallel pandemic.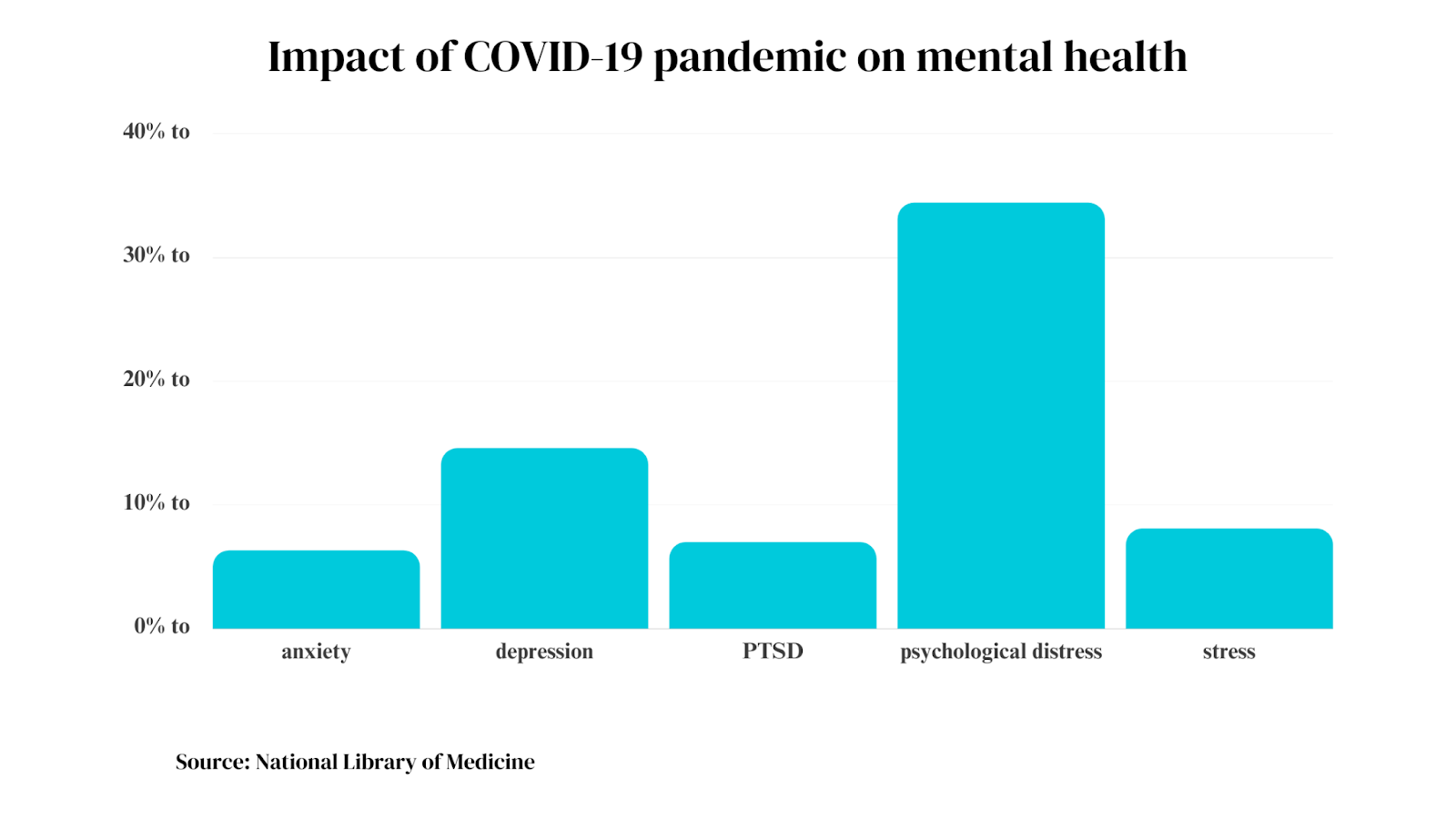 Decentralization of Healthcare Services
Overburdened hospitals highlighted the need to diversify care settings. Ambulatory, home-based, and community care models will rise, improving access and outcomes. For instance, policy changes now enable more services to shift to retail clinics. They also shift to urgent care centers, and telemedicine. Decentralized care specialized services, alongside robust primary care networks, will define the future.
Innovations in Medical Technology
COVID-19 spurred healthcare innovation, accelerating telemedicine, vaccine development, and data analytics. Investments in emerging technologies like AI, IoMT, and robotics will continue growing. Precision medicine and genomic sequencing will enable personalized diagnoses and treatments. Regulations and interoperability frameworks must evolve in tandem to maximize these technologies' impact.
Healthcare Policy and Universal Access
The pandemic showcased healthcare's critical role as a public good. But it requires coordinated policy responses. It reinvigorated debates around universal healthcare. Policymakers must address coverage gaps, service access, and social barriers to seeking care. Comprehensive primary care and fair financing models are important. These including strong public health systems will be instrumental to democratizing healthcare access.
FAQs on the Future of Healthcare Post-Pandemic
How will the role of healthcare professionals evolve in the post-pandemic era?
Healthcare professionals will likely take on more diverse roles. They will emphasize preventive care and community outreach. There will be more focus on mental health support. All these concerns will add to their traditional responsibilities.
Will telemedicine replace in-person consultations?
Telemedicine will play a significant role. But in-person consultations will remain crucial for certain treatments, procedures, and patient populations.
How will the global healthcare community ensure better preparedness for future pandemics?
Enhanced global collaboration and investment in research will emerge. And robust healthcare infrastructures are some measures to prevent future healthcare crises.
Conclusion
In conclusion, the COVID-19 pandemic has been an inflection point for global healthcare. It has prompted unprecedented changes and challenges. We now move into the post-pandemic era. It is crucial to emphasize the importance of international collaboration and data sharing.
The pandemic has shown us that health crises transcend borders. A collective response is vital to safeguarding global health. By continuing to work together we can share knowledge and navigate the current challenges. It can also prepare us for future health threats.
The lessons learned from this pandemic underscore the need for solidarity and cooperation. We need a resilient and patient-centric healthcare system. One that can withstand the uncertainties of tomorrow.