A Thai Dad is Arrested for the Murder of his six-year-old Kid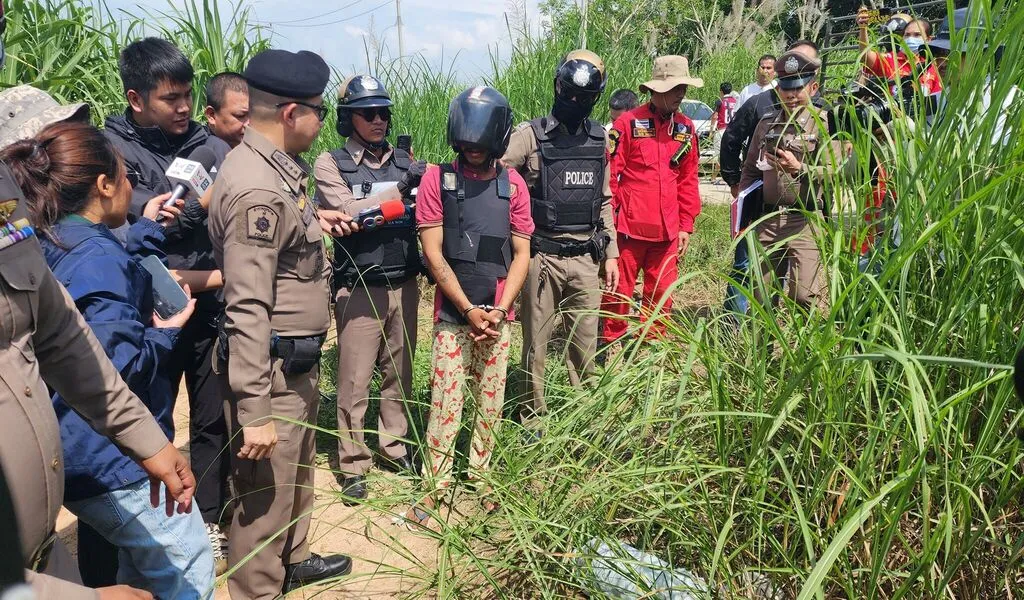 (CTN News) – A Thai dad was arrested for the murder of his six-year-old kid. He was accused of murdering his son in order to win back his ex-wife. Nattapon, a 23-year-old man, contacted the Hua Hin Police Station around 9 p.m. on Friday, October 27 to report a missing person. Nattapon stated that he stopped near a roadside shop to get food.
He also stated that he left his six-year-old son, Japan, in the car while he made a phone call.
Nattapon stated that he returned to find an empty seat and rushed to seek help from a buddy, but they were unable to locate the missing youngster and decided to seek assistance from the police.
Nattapon contacted the cops again at midnight on October 28 and informed them that he had discovered his son's death in the forest beside the Soi Nong Kla Temple Road.
Officers and medical personnel were dispatched to the location to investigate. Japan died from a lack of oxygen and had claw marks on his forehead, according to the police report.
Murder Suspicious conduct
Nattapon's attitude and behavior were suspect to investigators, who questioned him for several hours before he admitted to murdering his son. Nattapon informed the officers that his ex-wife had divorced him a month before.
She was dating new people and ignoring him and their son. Nattapon added that he pleaded with his ex-wife to care for his son and return home, but she refused. He claimed that he was stressed and enraged since his ex-wife had abandoned him, so he planned to murder Japan.
Nattapon admitted to driving Japan and parking near Soi Nong Kla Temple Road. He sat Japan on his knee and used a handkerchief to cover his mouth and nose till Japan died.
Then he feigned to have lost his son and sought assistance from a friend and the police.
Officers investigated Nattapon's social media accounts and discovered that he had posted numerous videos and voice recordings of his son in an attempt to reclaim his ex-wife.
Patchakorn, Nattapon's aunt, told Channel 3 that she believed the murder was an accident. Nattapon, as she could see, adored and cared for his son. She assumed he was enraged at his ex-wife and accidentally killed his son.
Related CTN News:
Matthew Perry Fondly Remembered As A 'Brilliant' Actor By Friends Cast And Family