Police Bust Multi-Million Dollar Online Gold Scam, 26 Arrested
Police in Thailand have apprehended a Chinese gold scam gang that used the identity of a reputable jewellery company to dupe people into a phoney million dollar gold investment plan.
Police raided 21 locations in Bangkok, Chon Buri, and Chiang Mai which resulted in the arrest of 26 individuals, including six Chinese nationals, according to Central Investigation Bureau chief Pol Lt Gen Jirabhop Bhuridej on Tuesday. The case involved a total of 50 suspects.
The gold scammers utilised the identity of a well-known jewellery manufacturing company, Aurora Design in Thailand, to lure victims.
Aixia Liu, 48, Long Huabiao, 38, Yangfeng Xiao, 29, Liang Wang, 28, and Sakuna Chansuk, 44, were the gold scam leaders, according to the Pol Lt Gen Jirabhop. The individuals from China were captured in Bangkok and Chon Buri. The other two Chinese nationals were not named.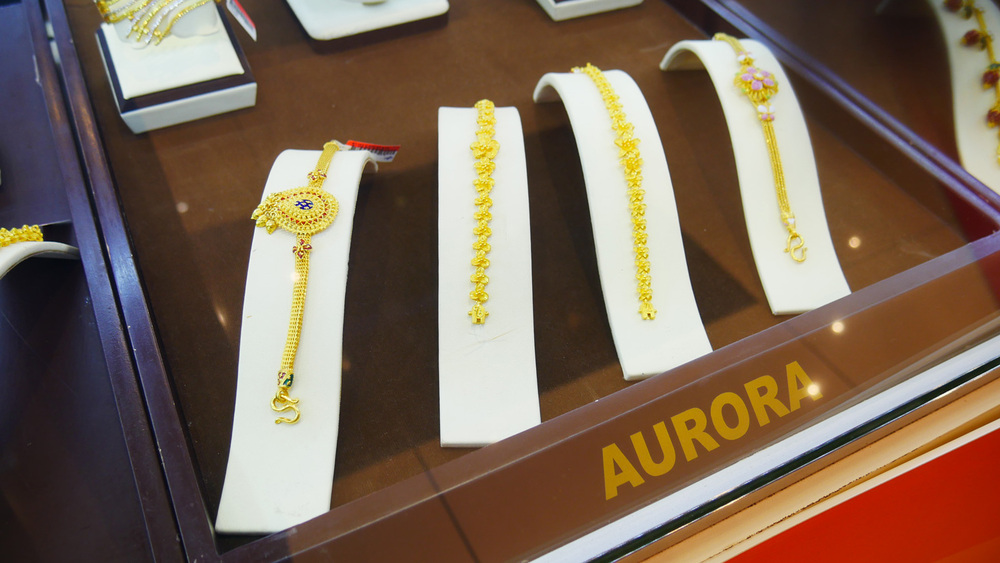 The gang set up a bogus Aurora Design Facebook profile, promising 20-30% investment returns. When investors attempted to take their promised gains, they were blocked and all communication was terminated.
According to Pol Lt Gen Jirabhop, the majority of the arrested suspects denied the charges. Police seized cryptocurrencies worth around 28 million baht found in their custody for analysis.
"Investigators found that the group had more than 1.2 billion baht in circulation," the official stated. The gang used Thai proxies to run three fake firms that handled its money.
According to the CIB chief, victims' funds were transferred into foreigners' accounts via three levels of Thai mule accounts. Some of the funds were spent in Thailand and on foreign purchases. The commodities were delivered to Cambodia and Laos and sold for cash. The victims' money was also utilised to invest in cryptocurrencies or to purchase real estate.
Unlike call-scam ringleaders that operate from surrounding countries, this group is based in Thailand, according to Pol Lt Gen Jirabhop. The probe was still going on.
Gold Scams in Thailand
Gold scams in Thailand, like in many other parts of the world, can take various forms and can be perpetrated by individuals, businesses, or even organized criminal groups. It's important to be aware of these scams to protect yourself from falling victim to them. Here are some common gold scams in Thailand:
Fake Gold Jewelry: Scammers may sell fake gold jewelry to unsuspecting buyers. They might use low-quality gold-plated items or alloys that look like genuine gold. Always buy gold jewelry from reputable jewelers and have items independently appraised if necessary.
Investment Schemes: Some scams involve enticing individuals to invest in gold with promises of high returns. These schemes may be Ponzi or pyramid schemes, where early investors are paid with the money from later investors. Be cautious of any investment opportunities that seem too good to be true.
Fake Gold Bars or Coins: Scammers might sell counterfeit gold bars or coins that appear to be genuine. It's essential to purchase gold from reputable dealers or banks and verify the authenticity of the items.
Overpriced Gold: Some businesses may overcharge customers for gold, taking advantage of their lack of knowledge about the current market prices. It's essential to research the current market rates for gold before making a purchase.
Bait-and-Switch: Unscrupulous dealers might show customers a high-quality gold item and then switch it with a lower-quality one when packaging it for purchase. Always examine the item thoroughly before finalizing any transaction.
Pawn Shop Scams: Be cautious when pawning gold items, as some pawn shops may undervalue your gold or use deceptive weighing scales to offer less money than the gold is worth.
Online Scams: Scammers may operate online marketplaces where they sell gold items that don't exist. It's crucial to verify the credibility of online sellers and use secure payment methods.
To protect yourself from gold scams in Thailand or any other location, follow these tips:
Deal with reputable and established gold dealers or jewelers.
Verify the authenticity of gold items with a professional appraiser if needed.
Be skeptical of "get-rich-quick" schemes related to gold investments.
Educate yourself about the current market prices of gold.
Carefully inspect any gold items before purchase.
Use secure payment methods for online transactions.
If you suspect you've fallen victim to a gold scam in Thailand, report it to local authorities and seek legal advice to pursue appropriate action against the scammers.