Police Arrest Scammer Who Duped 30 Women Out of US$850,000.00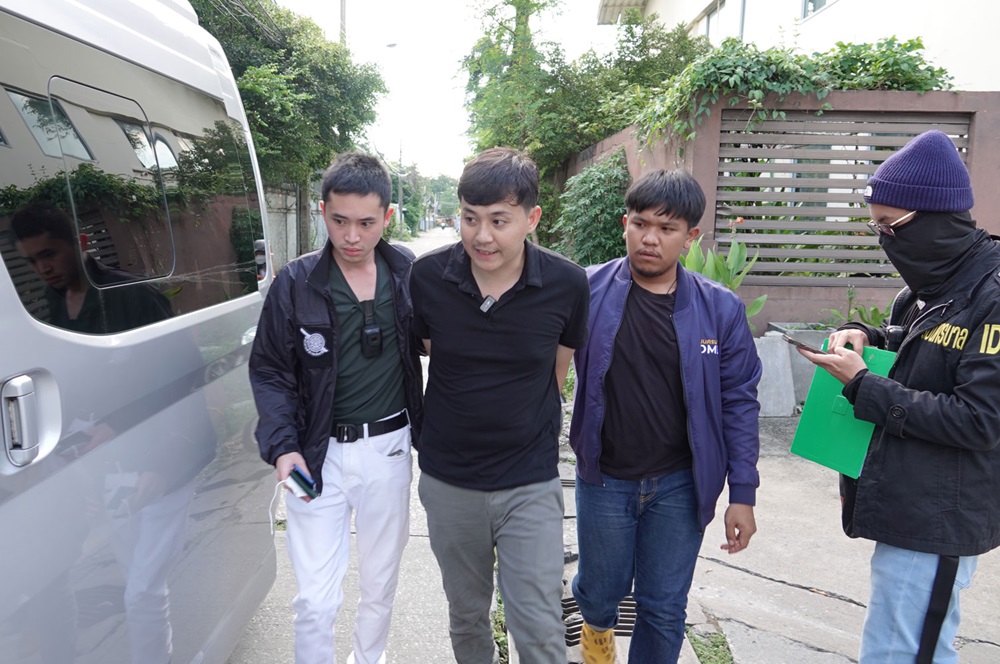 Police have detained a 27-year-old man on suspicion of scamming more than 30 women by posing as a wealthy business man on social media. Mr. Krittidech, also known as Thanathorn, was apprehended in Saturday in Bangkok after police received a complaint from his latest victim who was intending to pawn her car for him.
Mr. Krittidech was the subject of arrest warrants issued by the Criminal Court in Bangkok and the Chiang Rai provincial court for a variety of offences, including swindling individuals out of their money and fabricating official documents.
During his initial interrogation, the suspect apparently admitted to the allegations but said he just borrowed money from the women. One woman allegedly paid him a seven-figure cash, which he allegedly spent on internet gambling.
According to police, Mr Krittidech constructed a phoney social media profile in which he posed as the CEO of a construction firm and a member of a law firm. To increase his credibility, he shared photographs of luxury cars and wristwatches and claimed to know many celebrities, according to authorities.
He would make up a tale to borrow money after gaining the trust of potential victims. If the victims refused, he simply stole their possessions, according to authorities. More than 30 women fell prey to the deceptions, resulting in a loss of almost 10 million baht.
Police Arrests woman for aiding criminals escape
In other police news, a woman has been detained for assisting a prisoner serving time for attempted murder in this southern province escape from a hospital, increasing the total number of suspects in custody to four.
On Saturday, authorities took the woman, only named as Wilawan, to the Muang district police station for questioning.
Chaowalit Thongduang, aka Sia Paeng Na Nod, escaped from the hospital early Sunday morning and is still at large. He was transported there for dental treatment and was later admitted after falling and complaining of acute leg discomfort.
According to investigators, Ms Wilawan wired money to another suspect, known only as Non, to cover his expenses during the getaway.
Mr Non was charged with driving a car that would lead a pickup truck that would transport the prisoner from the hospital. The vehicle was later impounded at a monastery in Phatthalung. For further protection, another pickup was reportedly following the vehicle transporting the prisoner.
According to Pol Col Natthawut Thongthip, deputy commander of Nakhon Si Thammarat police, authorities would also seek an arrest warrant for Mr Non.
Mr Non, Chaowalit's close aide, had served time in prison for narcotics and war weapons offences, according to his criminal record. He got freed from prison over a year ago.
The Phatthalung Provincial Court sentenced Chaowalit to 20 years and six months in prison last year for attempted murder in connection with an armed attack on police during an attempted abduction on September 2, 2019, in Phatthalung.
Chaowalit began serving his term at Phatthalung Prison in January 2022 before being transferred to Nakhon Si Thammarat Prison on August 7 of this year. He is also facing a slew of other criminal counts.