Toshiba Delists from Tokyo Stock Exchange After US$13 Billion Takeover Bid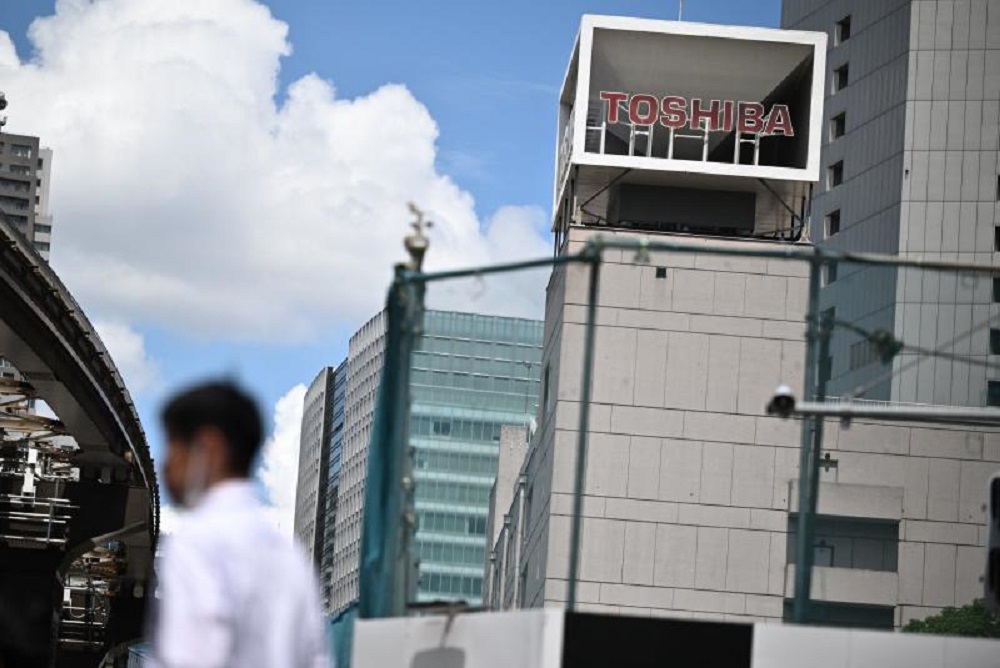 Toshiba Corporation announced Thursday that it will delist from the Tokyo Stock Exchange on December 20, ending its 74-year career as a public corporation, as it works to rebuild itself following a takeover proposal.
A group led by Japan Industrial Partners Incorporated won a 2 trillion (US$13 billion) buyout proposal for Toshiba last month.
Toshiba also announced an extraordinary shareholders' meeting on November 22 in Tokyo to consider share consolidation and other topics in an attempt to push out surviving stockholders.
Through the tender offer, the JIP-led group, which includes banking firm Orix Corp and Rohm Company Limited, a manufacturer of different electronics products, acquired a 78.65% interest in Toshiba.
The bid was meant to allow Toshiba to cut links with overseas activist shareholders who, according to Toshiba, were just interested in short-term gains.
Toshiba, one of Japan's top corporations, was established in 1875. It began as a manufacturer of electric appliances and gradually expanded into new business sectors such as infrastructure and renewable energy.
Toshiba has been fighting to recover from a slew of troubles in the 2010s, including a scandal involving overstatement of earnings in financial reports. During the same time period, it also suffered enormous losses in its nuclear business in the United States.
Japan Industrial Partners, Inc. (JIP) is a Japanese private equity firm that specialises in the acquisition and restructuring of distressed or underperforming firms. JIP is well-known for its role in the acquisition and turnaround of different technology firms, particularly those in the electronics and technology industries.
One of the most famous examples of JIP's activity is its role in the acquisition of the erstwhile Olympus Corporation's consumer electronics and digital camera businesses. In 2020, JIP purchased this business unit and formed OM Digital Solutions Corporation, which continues to manufacture digital imaging devices under the Olympus brand.
JIP has a track record of investing in and rebuilding struggling or non-core Japanese firms. In order to make their enterprises more competitive and lucrative, they often inject cash, streamline processes, and refocus them.
Toshiba's 74-Year Stock Market Era Comes To An End As Investors Secure Majority Stake