Toshiba's 74-Year Stock Market Era Comes To An End As Investors Secure Majority Stake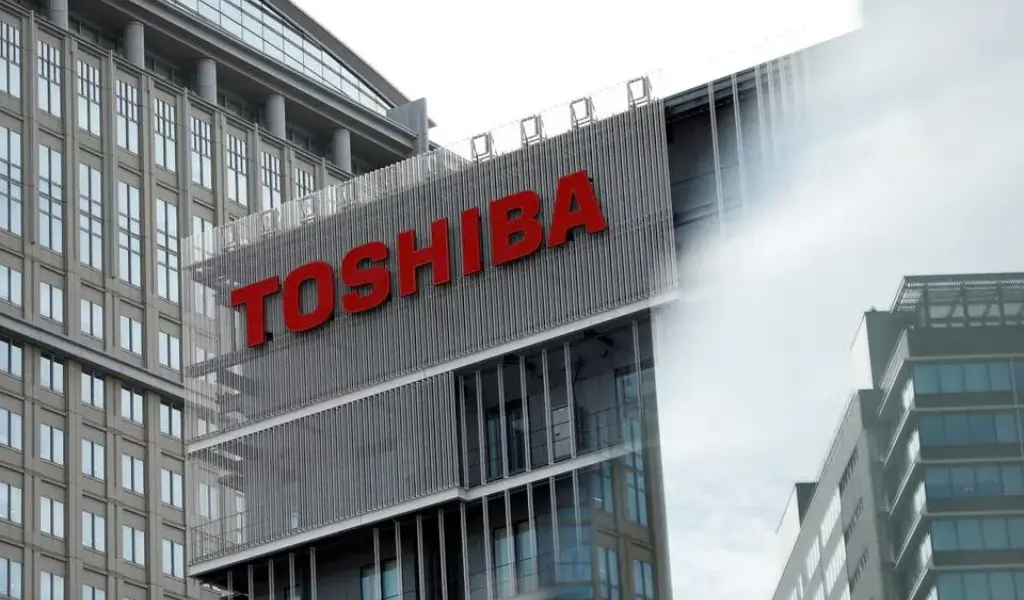 (CTN NEWS) – Japan Industrial Partners Inc.'s successful tender offer for Toshiba Corp. marks a significant milestone as it sets the stage for a colossal ¥2 trillion ($13.5 billion) buyout, thereby concluding the electronics conglomerate's 74-year tenure as a publicly traded entity.
Toshiba, tracing its heritage back to 1875, disclosed on Thursday that the consortium led by JIP now commands a controlling stake of 78.65% in the company.
This development paves the path for the domestic fund to initiate a buyout of the remaining shareholders, ultimately securing full ownership of the company. This transaction is poised to become Japan's most substantial deal of the year.
The anticipated delisting of Toshiba from the Tokyo Stock Exchange signifies the end of a tumultuous decade for the Tokyo-based firm, marked by a series of scandals, substantial financial losses, and confrontations with activist shareholders that have hindered the company's capacity to drive innovation.
Governance challenges could persist in Toshiba's future. Reports suggest that Toshiba's lenders are urging the reinstatement of Goro Yanase, the former Chief Operating Officer who resigned earlier this year due to inappropriate entertainment expense claims.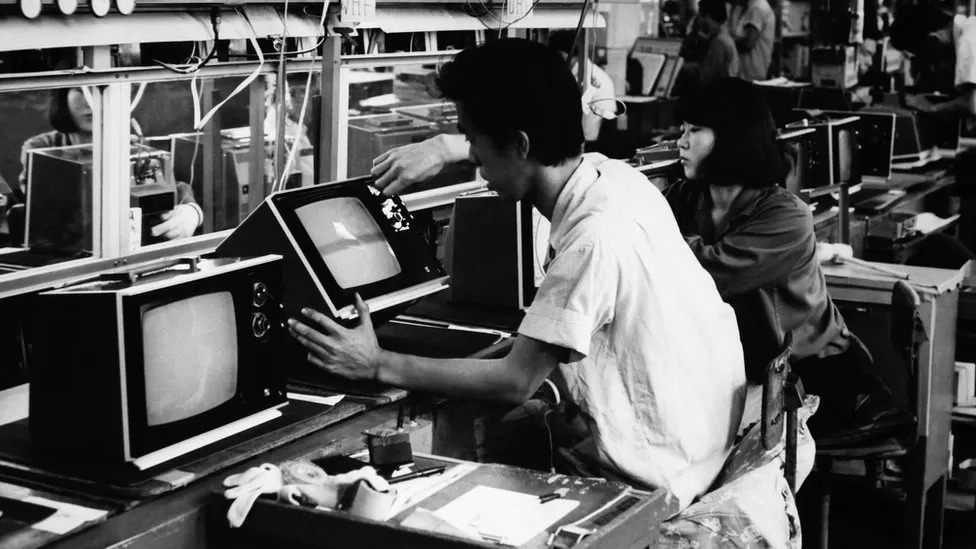 Toshiba Corporation: A Historical Overview
"Toshiba" refers to a Japanese multinational corporation that has historically been known for its contributions to various industries, including electronics, semiconductors, and information technology. Here's some key information about Toshiba:
History: Toshiba Corporation was founded in 1939 and has its headquarters in Tokyo, Japan. It has a long history of innovation and has played a significant role in the development of various technologies.
Business Divisions: Toshiba has been involved in a wide range of businesses over the years, including consumer electronics, home appliances, industrial machinery, and power systems. They have also been a prominent player in the semiconductor industry.
Semiconductor Business: Toshiba was known for its semiconductor manufacturing, including NAND flash memory and other semiconductor products. However, as of my last knowledge update in September 2021, Toshiba's semiconductor business had undergone significant changes, including the sale of some assets to other companies.
Laptops: Toshiba was well-known for its laptop computers. Their laptops have been popular for both consumer and business use.
Nuclear Power: Toshiba was involved in the construction of nuclear power plants and was known for its nuclear energy business. However, this aspect of their business faced challenges and changes in the years leading up to 2021.
Diversification: Toshiba has diversified its business operations over the years, including ventures into healthcare, infrastructure, and more.
Recent Developments: Keep in mind that the information provided here is based on my knowledge up to September 2021. It's important to note that Toshiba may have undergone further changes or developments since then, including changes in ownership or business strategies.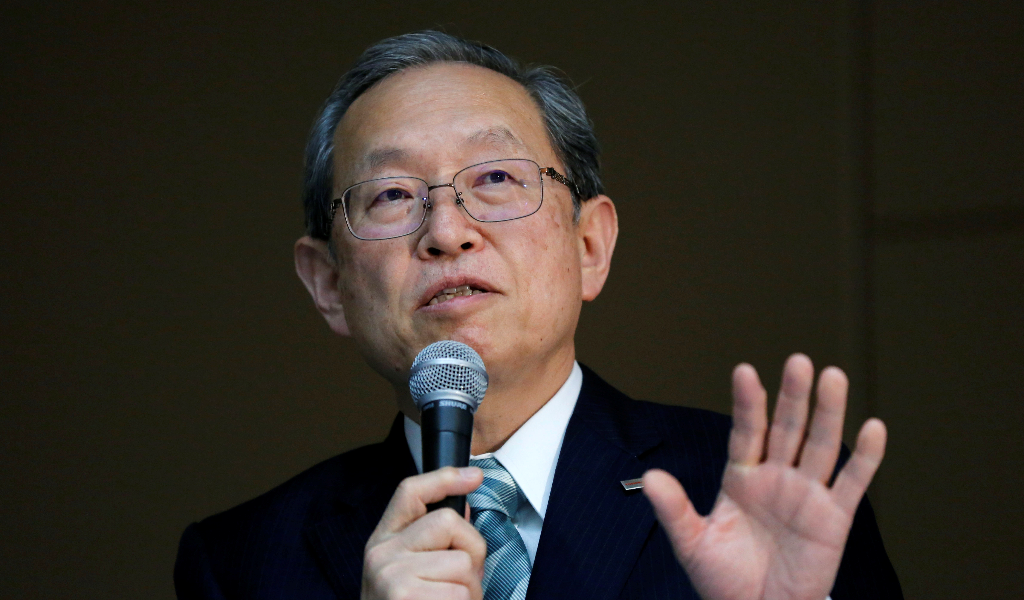 Yanase's Role in Toshiba's Take-Private Deal and Controversy Surrounding His Return
Yanase played a crucial role in facilitating the take-private deal and possesses valuable experience in Toshiba's nuclear power division, which is considered vital for the company's recovery.
Additionally, Sumitomo Mitsui Banking Corp. and other banks involved in financing the buyout with ¥1.2 trillion in loans are advocating for the inclusion of their representatives in key leadership roles.
However, there is internal opposition within the company regarding Yanase's potential return, casting uncertainty over his appointment.
A Toshiba spokesperson commented that no decisions have been finalized at this stage, emphasizing that discussions regarding the company's management structure will occur after privatization is completed.
Toshiba has endured a protracted auction process amid significant industry changes driven by growing interest in artificial intelligence.
While this transition unfolded, Toshiba's chip affiliate, Kioxia Holdings Corp., fell further behind market leaders like Samsung Electronics Co. and SK Hynix Inc. Simultaneously, negotiations for a merger with Western Digital Corp.'s flash memory business remained ongoing.
Toshiba's executives and lenders have asserted that privatization will enable the company to concentrate on its long-term strategic goals.
Over the past few years, Toshiba, with its diverse portfolio encompassing nuclear power plants, power semiconductors, batteries, and hard-disk drives, has undergone multiple leadership changes, with three different presidents at the helm.
Toshiba's Recent History and the Challenges of the Past Few Year
2015: Financial Scandal: Once celebrated for its technological prowess, Toshiba faced a significant setback in 2015 when it was hit with severe penalties for falsifying financial statements.
Ill-Fated Nuclear Venture: Following the financial scandal, Toshiba ventured into the nuclear industry, which ultimately proved disastrous. The company had to absorb a staggering $6.3 billion writedown as a consequence.
Sale of Memory-Chip Business: In the wake of its financial troubles and the nuclear misstep, Toshiba was compelled to sell its highly prized memory-chip business, which was later restructured as Kioxia.
Diversification Strategy: To navigate its challenges, Toshiba underwent a series of strategic divestments, including shedding its operations in the medical, home appliances, and TV sectors.
Activist Interest: As the company grappled with its difficulties, activist investors began taking an interest in Toshiba's affairs.
2021: Initial Split Plans: In response to the mounting pressures, Toshiba announced plans in 2021 to split into three separate units as a strategic move to reposition the company.
2022: Revised Strategy: The following year, in 2022, Toshiba revised its strategy, opting for a two-way split instead of the initially proposed three-unit split.
CEO Resignation: Amid the turmoil, the CEO at the time resigned, assuming responsibility for the company's challenges and setbacks.
Privatization Efforts: Subsequently, the board initiated a process to solicit bids for the privatization of the company, signaling a significant turning point in Toshiba's history.
This timeline highlights the series of challenges and strategic shifts that Toshiba has faced in recent years as it seeks to adapt and recover from its turbulent past.
RELATED CTN NEWS:
Authors Guild Files Lawsuit Against ChatGPT-maker's OpenAI, Alleging Massive Copyright Infringement
Amazon Unveils Cutting-Edge Streaming Devices And Soundbar For Enhanced TV Viewing
Elon Musk's Neuralink Secures Approval For Human Trial In Paralysis Patients