Thailand Reducing Rice Planting Rattles World Markets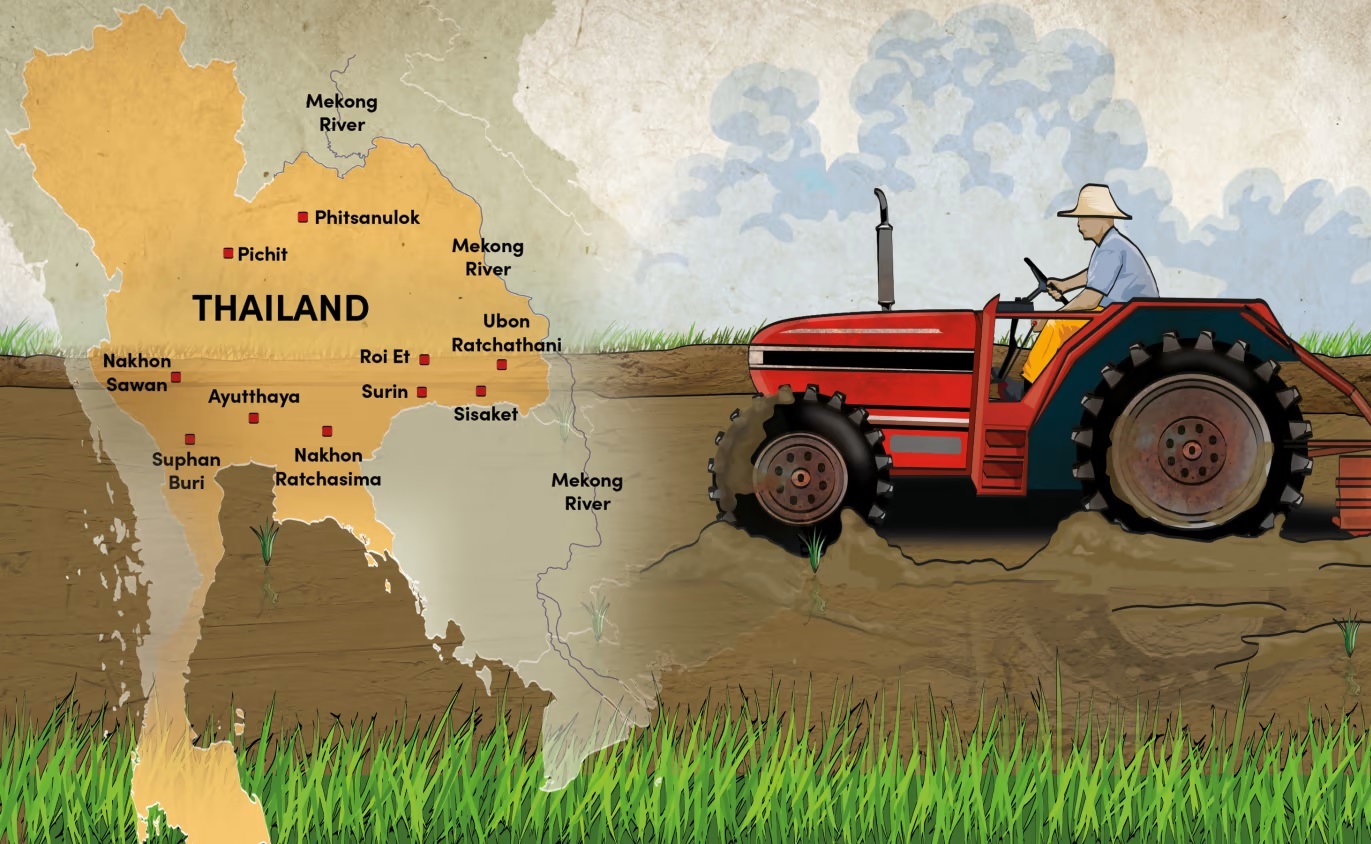 Water conservation officials in Thailand have proposed that farmers cut rice cultivation to save water as a result of bad rainfall. Thailand's weather is already being influenced by a "mild" El Nino phenomenon, even though the rainy season has now begun in Thailand, droughts have occurred in certain parts of the Northeast and the Central Plains.
Farmers in the critical Central Plains region have already planted the majority of their rice, but the government is promoting a transition to other crops that use less water, according to Surasri Kidtimonton, secretary-general of the Office of National Water Resources (ONWR).
Thailand, the world's second-largest rice exporter, is experiencing less rain as it prepares for a probable drought next year as the El Nio weather pattern leads to drier conditions.
According to Mr. Surasri, the central region's cumulative rainfall is around 40% below normal levels, and the decision to reduce rice growing will assist conserve water for household usage.
"What's concerning is that the El Nino phenomenon could last until 2025." "We must plan prudently for national water management," he stated on Tuesday.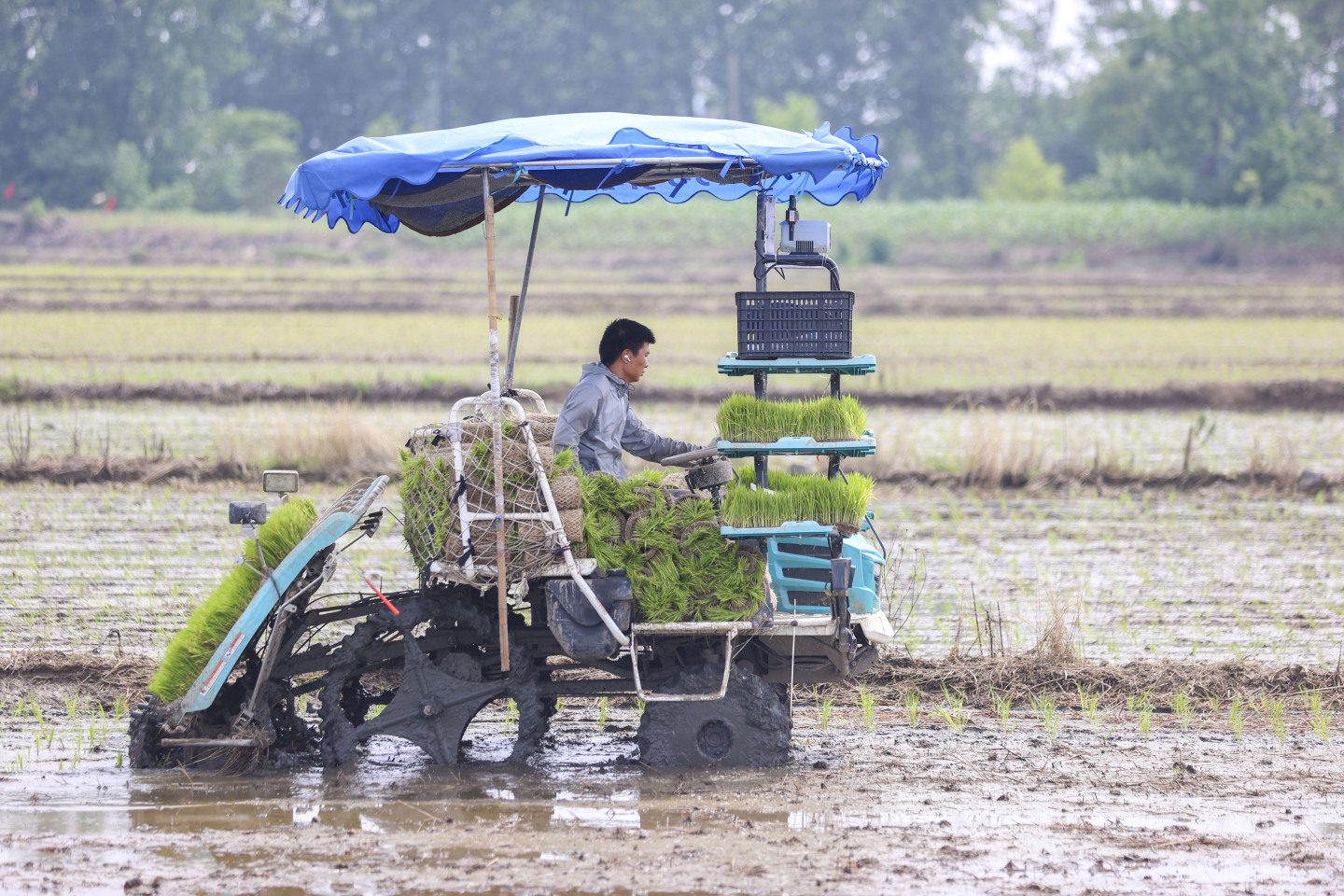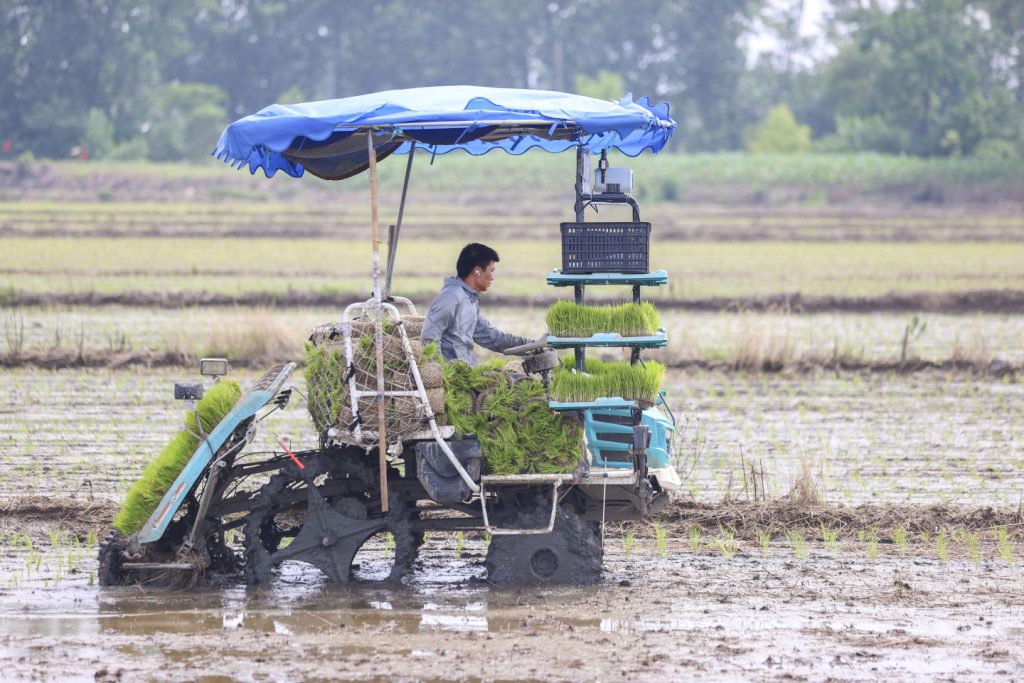 Rice Prices in Asia Rising
So far, more than 11 million rai of rice have been cultivated, with farmers who have not yet begun planting being asked to either delay their plans or switch to more drought-resistant varieties, he said.
Rice prices in Asia reached a three-year high last month after India, the world's largest producer, prohibited exports of non-Basmati rice to boost domestic supplies and keep local prices under control. Further price increases on the global market would put extra inflationary pressure on consumers.
According to the Ministry of Agriculture, Thailand's central region will account for around 14% of total rice-growing area in 2023 and approximately 19% of the main paddy crop in 2023-24. According to Mr Surasri, water levels in key reservoirs in the area are roughly 51% full.
The government earlier warned that El Nio could cause exceptionally low rainfall, and recommended farmers to plant only one crop this year rather than the typical two. However, larger supplies from Vietnam may offset part of Thailand's shortage.
According to Mr Surasri, the primary priority in Thailand's water management should be family consumption, followed by the diversion of water supplies to sustain natural biological systems.
"It's critical that people conserve water," he remarked.
According to the Customs Department, Vietnam exported 21% more rice in the first six months of 2023 than the previous year, with shipments growing to the Philippines, China, and Indonesia. The country claims that an increase in abroad sales will not have an impact on food security.
Exporters in Thailand and Vietnam
According to the US Department of Agriculture, India is by far the world's largest rice exporter, accounting for 40% of worldwide trade, with Thailand and Vietnam accounting for 15% and 14%, respectively.
As a result of India's embargo, rice exporters in Thailand and Vietnam have been attempting to renegotiate pricing on sales contracts for roughly 500,000 tonnes for August shipment, according to two trade sources this week.
Exporters are scrambling to cover supplies from farmers who have boosted prices in response to a global market spike, putting millions of dollars in transactions at jeopardy.
Since India enforced the restriction on July 20, global prices of important rice varieties exported internationally have risen by around $80 per tonne, dealers said.
Thai 5% broken rice, an Asian benchmark, has risen to $625 per tonne from $545 two weeks ago, while identical variety from Vietnam has surged to $590 from a range of $515 to $525.
"The current prices are way higher than the contracted prices," one trader in Ho Chi Minh City stated. "The surge in export prices has resulted in a sharp increase in domestic paddy prices." Several traders are currently hurrying to complete their farmer acquisitions."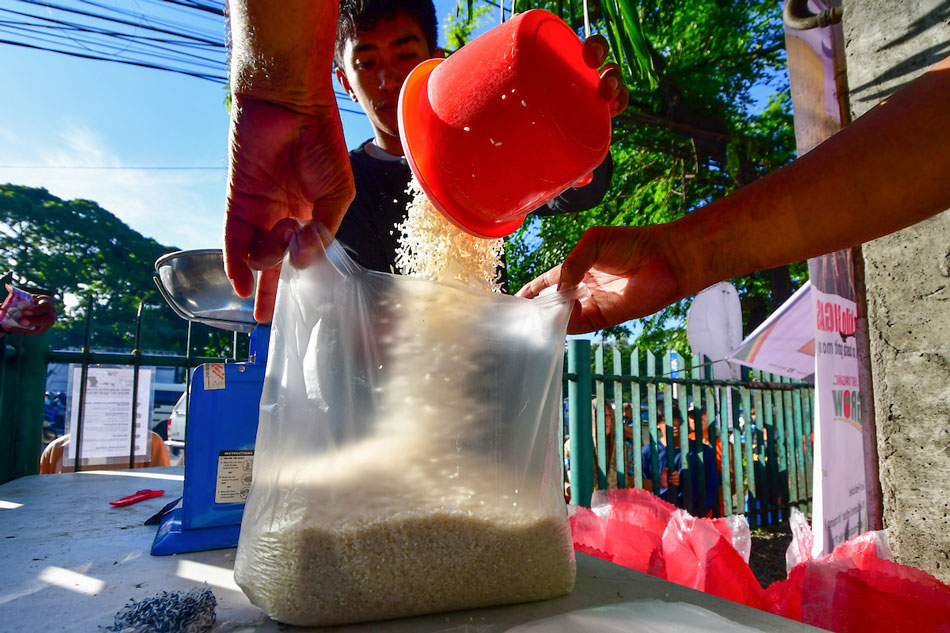 Asia and Africa
Meanwhile, rice prices in Asia rose to their highest level in more than three years after India prohibited most of its exports, heightening fears about the food staple's supply.
Thai 5% broken white rice, an Asian standard, has risen to $572 per tonne, the most since April 2020, according to Thai Rice Exporters Association data. This represents a 7% increase from two weeks ago.
Rice is essential to the diets of billions in Asia and Africa, and a price increase would exacerbate inflationary pressures and increase customers' import bills.
India's tariffs on non-basmati white rice shipments are intended to keep domestic pricing under control. The action comes as concerns grow about the impact of the El Nino weather pattern on farm supply, rising temperatures in Europe, and Russian attacks on Ukrainian grain export facilities.
The scenario could worsen. Thailand, the world's second-largest rice exporter, is experiencing extensive drought and has instructed growers to produce only one crop this year. The country is also evaluating the state of its reserves.
As India's embargo reduces supplies and raises concerns about food security, global rice importers are likely to seek direct negotiations with governments in exporting countries.
Buyers from Africa to Asia are anticipated to rush for rice shipments in the coming months as supplies tighten.
Government-to-government deals
The prohibition will reduce supply of the staple on global markets by approximately a fifth, according to merchants and analysts, and may lead to importers seeking more government-to-government partnerships to alleviate shortages and stabilise prices.
"Export restrictions inherently reduce trust in the dependability of international trade," said Shirley Mustafa, Food and Agriculture Organisation (FAO) rice market expert.
"As a result, importing countries may consider government-to-government deals to ensure supplies."
India left the door open for such accords when it announced its export embargo last week, saying that it would explore satisfying the needs of countries in need of rice supplies.
India banned broken rice exports in September to reduce local prices, but since then, official data shows the country has permitted sales of almost one million tonnes of broken rice to Indonesia, Senegal, Gambia, Mali, and Ethiopia.
"The current ban excludes government-to-government sales, and it remains within the government's prerogative," BV Krishna Rao, head of the Rice Exporters Association, stated.
"A decision will be made based on the needs of importing countries and the current supply situation in the local market."
Indonesia and the Indian government have agreed to potentially import one million tonnes of rice if El Nino disrupts domestic supplies.
Analysts say India now has enough supplies to handle such demands, while Vietnam is about to begin harvesting its primary crop.