NLRB Rules Starbucks CEO Schultz Threatened Union Supporters Illegally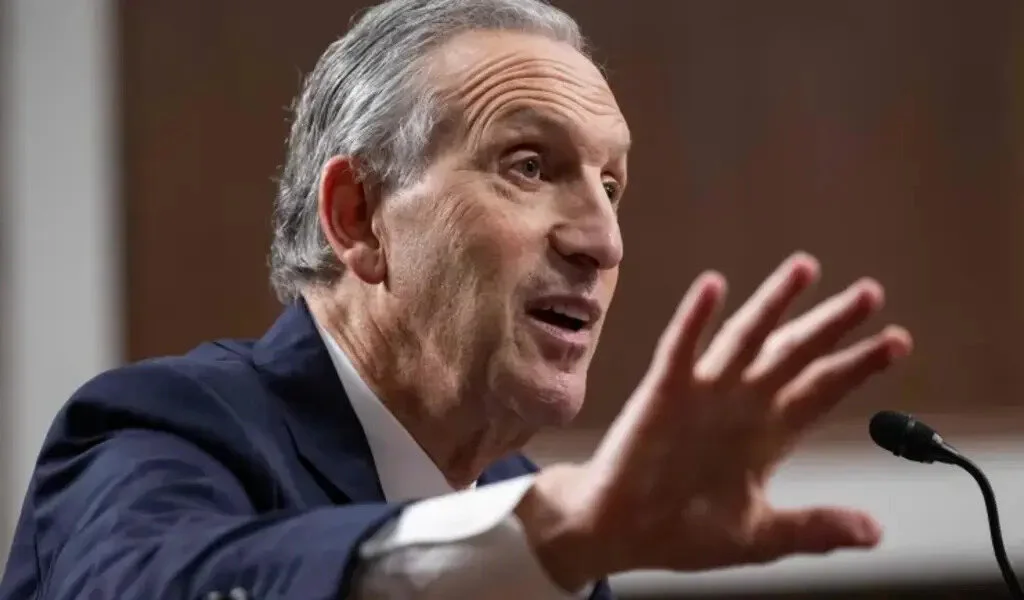 (CTN News) – Earlier this month, a National Labor Relations Board judge ruled that former Starbucks Corp CEO Howard Schultz violated federal labor law by telling a barista a barista in California who questioned the coffee chain's response to union organizing to "go work for another company."
The decision was issued by Administrative Law Judge Brian Gee in Los Angeles on Friday, and he determined that the comment Schultz made during a "listening tour" last year amounted to an illegal threat against Madison Hall, one of the workers.
In an effort to discuss concerns about working conditions at Starbucks locations in Long Beach, California, Schultz met with a group of employees in order to discuss the matter.
According to Starbucks, Schultz violated the law, but the company did not comment directly on the finding. During the last year, the company held listening sessions across the country to gather feedback on how to shape the customer experience in its stores.
I contacted the lawyers for Starbucks Workers United, which is organizing the company's workers and filed a complaint on behalf of Hall, but they did not respond immediately to my request for comment.
During the past year, Starbucks workers at more than 360 locations across the country, including one in Long Beach, have voted to become members of unions.
There have been numerous allegations against Starbucks and Schultz from workers, labor groups, and Democratic legislators alleging widespread illegal union-busting by the company.
In response, the company has denied the claims and is defending itself against scores of complaints before the National Labor Relations Board and an investigation by the U.S. Department of Labor as a result of these complaints.
At a listening session held at a conference center in Long Beach in April last year, Hall made several comments that, among other things, the company should engage in collective bargaining and sign a pledge not to interfere with union organizing as part of the process.
It appears that no other worker at the meeting expressed concerns about the possibility of unionizing, according to documents filed with the board.
After that, Hall asked Schultz for an explanation of the allegations of illegal labor practices alleged in complaints pending with the National Labor Relations Board, based on the documents filed with the NLRB.
During the conversation, Schultz responded that he was not at the meeting to discuss union issues and told Hall that if he was not satisfied with Starbucks, he could work for another company.
Schultz's "angry reaction" to Hall's comments, according to Gee, was a warning that protected pro-union speech is incompatible with employment at Starbucks, which is a violation of the National Labor Relations Act.
A judge's decision may be appealed to the five-member NLRB and then to a federal appeals court.
According to Gee, Starbucks unlawfully interrogated workers during the meeting by asking them to write their concerns about the company on Post-It notes and place stickers next to other workers' comments that they agreed with.
The statement issued by Starbucks expressed delight that Gee found the listening session "both lawful and rooted in our past practices.".
SEE ALSO:
Bitcoin Cash (BCH) Price Momentum At Risk? Indicators To Watch