In 2024, Southwest Airlines Slows Its Growth As Travel Demand Moderates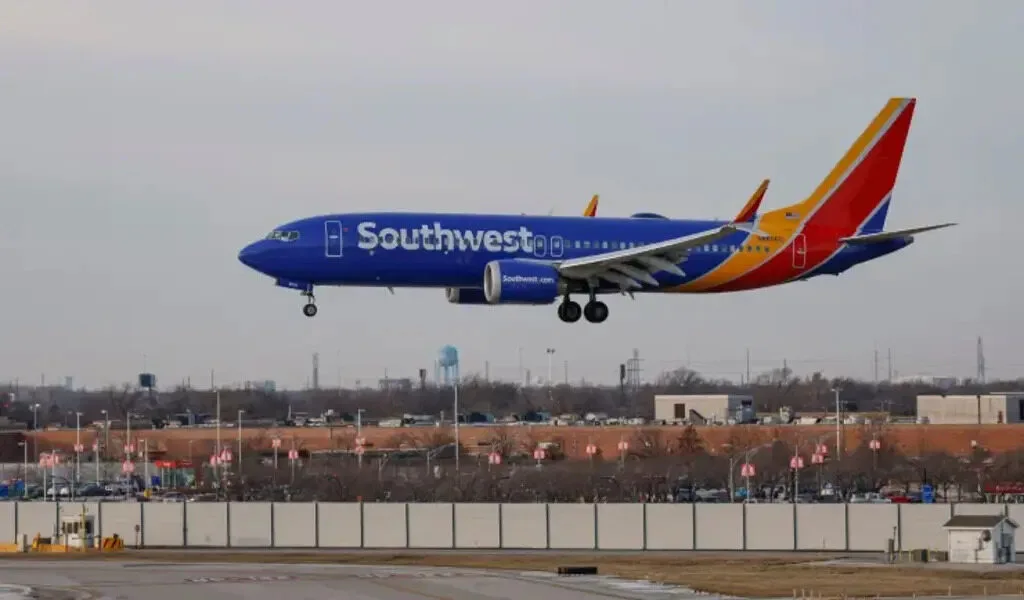 (CTN News) – Southwest Airlines announced on Thursday that it will reduce its capacity growth next year due to a decrease in travel demand as booking patterns return to pre-pandemic levels.
Based on Southwest's earnings release, the airline expects to increase its flights by 10% to 12% in the first quarter of 2024 compared to a year earlier, down from a previous forecast of up to 16%. According to the company, it expects to grow between 6% and 8% for the full year 2024.
In the past year, Southwest Airlines have expanded their flights, while travelers have returned to more traditional booking practices, traveling during peak vacation periods or holidays. As a result of this capacity expansion, airfares have decreased.
As a result of high amounts of traditionally off-peak travel coupled with a shortage of aircraft, executives last year attributed the high fares to these factors.
Based on consensus estimates from LSEG, formerly known as Refinitiv,
Southwest Airlines performed in the third quarter in line with Wall Street
expectations:
Earnings per share adjusted to 38 cents, against an expectation of 38 cents

The total revenue for the quarter was $6.53 billion as compared to an expectation of $6.57 billion
During the fourth quarter, Southwest Airlines expects unit revenue, the amount an airline brings in for each seat it flies per mile, to decline between 9% and 11% from a year earlier.
We are slowing our [available seat mile growth] rate in 2024 to absorb current capacity, mature development markets, and optimize schedules based on current travel patterns, CEO Bob Jordan indicated in a quarterly earnings statement.
In the third quarter of 2008, Southwest's net income fell 30% to $193 million, or 31 cents per share, while revenue increased 4.9% to $6.53 billion. The company earned 38 cents per share after adjusting for the impact of labor contract adjustments and other one-time items.
Southwest Airlines announced on Thursday that it is reviewing its growth plans following a loss of $157.6 million in the third quarter, compared to a loss of $36.4 million in the prior quarter. According to the company, margins will decline in the last three months of the year, despite weaker demand even during year-end holidays.
In an earnings release, CEO Ted Christie stated that "softer demand for our product and discounted fares in our markets contributed to a disappointing result for the third quarter of 2023.". Throughout the pre-Thanksgiving period, we continue to see discounted fares on travel.
(JetBlue Airways seeks to acquire Spirit, but the Justice Department has filed a lawsuit to block the acquisition. The trial is set to begin next week.)
Frontier Airlines experienced a loss of $32 million in the third quarter compared to a profit of $31 million during the same period last year. According to that carrier, the fourth quarter will also be characterized by negative margins.
Southwest Airlines shares fell more than 2% in premarket trading, while Spirit shares fell more than 4% and Frontier shares declined by less than 1%.
SEE ALSO:
Inflation Battle: Turkey Lifts Key Rate For 5th Month