China Being Left Behind by Japan in the Race for Investor Capital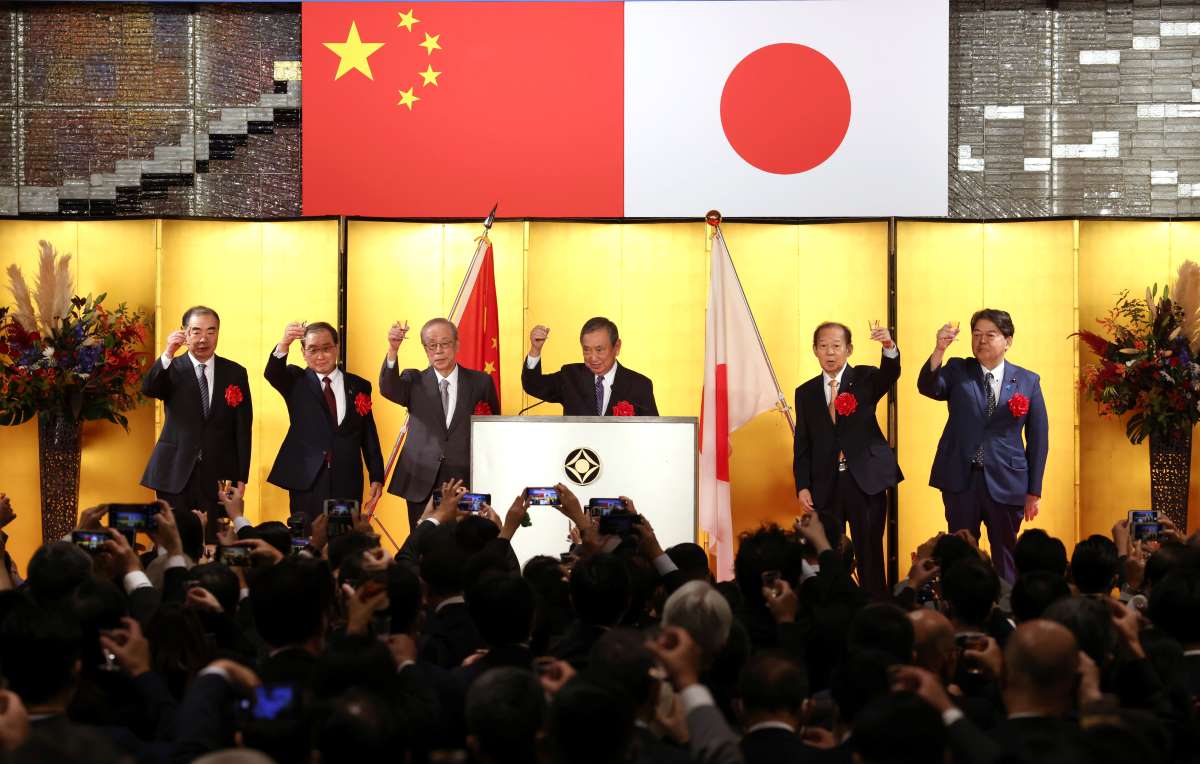 China is being left behind in the race for investor capital, with China's prospects hampered by long-standing concerns about economic development and geopolitical tensions with western nations.
According to Bloomberg, a Goldman Sachs Group Inc. research citing statistics for the first six months of the year, foreign purchase of Japanese shares has surpassed that of Chinese rivals for the first time since 2017. Despite a rapid rally, long-only managers continued to sell stocks in China and Hong Kong on a net basis in July, while purchasing shares in Japan, Morgan Stanley strategists noted in a report last week.
The tide is turning in Japan's favour, as global funds pour into a market that they previously avoided owing to fears about earnings growth. Even after the Bank of Japan changed its supportive posture, investors are looking for alternatives to Chinese equities due to a lack of confidence that Beijing's pledges to rescue a faltering economy would bear fruit.
"The BOJ meeting and the Politburo meeting were two major policy events in Asia in the last week of July, neither of which changed our view of Japan equities outperforming China," said Frank Benzimra, head of Asia equity strategy at Societe Generale SA. "The reason is that we are seeing more signs that Japan's monetary policy normalisation will be extremely gradual, which means the yen will not rapidly re-appreciate."
Allianz Oriental Income, a US$1 billion Asia-focused fund, has been increasing its holdings of Japanese shares at the expense of China as part of a regional reallocation. According to a factsheet, Japan's weighting in the fund was 40% at the end of June, five times its China exposure.
In the last year, the fund has returned 14%, outperforming 96% of its rivals. As of the end of 2022, their weightings for Japan and China were 25% and 16%, respectively.
Even if the Bank of Japan abandons its yield-curve management, the yen will rise, as "the stock market will fare better than people can imagine," according to Stuart Winchester, senior portfolio manager for the fund.
Worlds Third Largest Economy
An MSCI Inc. index of Japanese companies has risen 21% in 2023, owing to the country's corporate governance improvements and Warren Buffett's endorsement.
The market, which is second only to China in terms of size in the Asia Pacific region, has proven to be a lucrative alternative for global investors at a time when China's economy is showing signs of a Japan-style stagnation. The MSCI China Index is up 0.5% year to date.
According to Morgan Stanley and Goldman Sachs Group Inc. strategists, the BOJ's recent policy tweak removes an overhang, paving the path for stocks to advance higher. According to official data, global funds purchased 196 billion yen ($1.38 billion) in Japanese stocks in the week ending July 28. Since the end of March, they have been purchasers in all but one week.
"Japan is the world's third-largest economy, so having some exposure in an investment portfolio has a lot of advantages," said Oliver Lee, client portfolio manager at Eastspring Investments. Because Japanese enterprises have expertise in manufacturing and automation, the country is "well placed to benefit from some of the geopolitical tension in the region through the diversification of supply chains," he says.
In contrast, there are concerns that the current surge in Chinese shares will be sustained, despite the government's uncommon vow to revitalise the capital market. Morgan Stanley downgraded the country's shares to equal-weight last week, advising investors to take profits after the recent surge. Japan is its top global equity selection.
Rise in Japanese Sticks
To be sure, some are urging caution following the rapid rise in Japanese stocks, citing concerns about the yen's prospects and the market's sensitivity to the global risk-off environment observed following the rating of the US by Fitch Ratings. The MSCI Japan index has fallen 2.7% since reaching a 33-year high on August 1. The index gained for the eighth month in a row in July.
Valuations are also starting to look less appealing, with Japanese stocks trading at close to 15 times one-year future earnings, compared to 10 times for their Chinese counterparts.
Nonetheless, given investors' rebalancing of portfolios in favour of Japan, optimism in the country's equities is expected to persist for the time being.
"We have been max weight in Japan for some time now and are happy with our current weighting," said Joshua Crabb, head of Asia Pacific equities at Robeco Hong Kong Ltd. His portfolio has more than 40% exposure to Japan and 16% exposure to China.
Taiwanese investors are similarly enthusiastic about Japanese stocks. Yuanta Securities Investment Trust Co., the island's largest fund company by assets managed, capitalised on the opportunity in July by launching Taiwan's largest Japan stock fund.
"Japan's outperformance would continue at a moderate pace," said Rie Nishihara, JPMorgan Chase & Co.'s chief Japan equities strategist. "We'll see how the market reacts further, but it appears to have digested the yield curve control revision as evidence of ending deflation and a smooth transition."