Italy to Pull the Plug on China's Belt and Road Initiative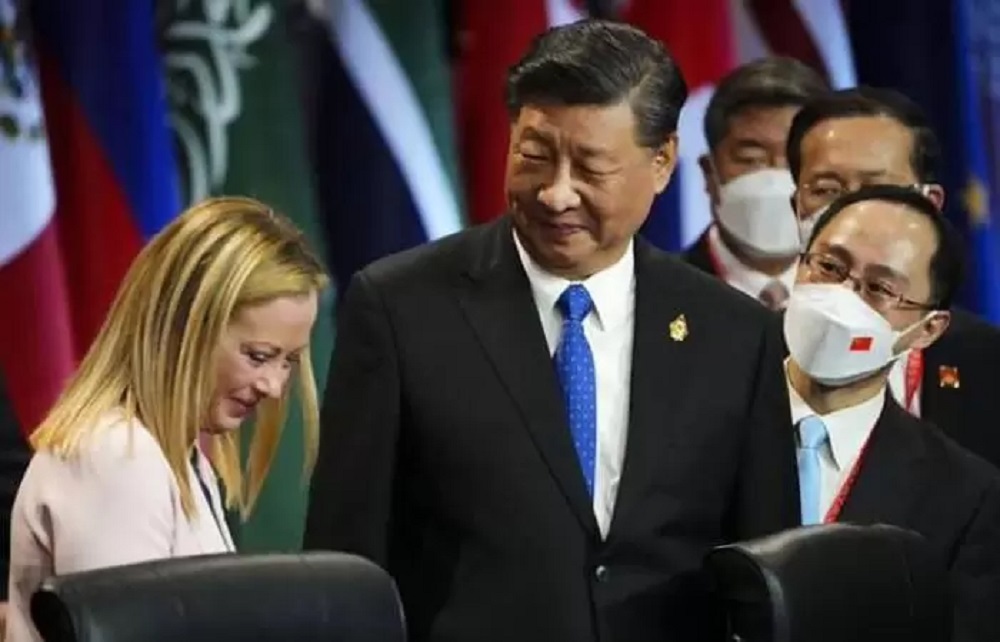 Italy's participation in China's Belt and Road Initiative is coming to an end, with Rome poised to call it quits by the end of this year. China's Belt and Road Initiative, dubbed the New Silk Road, aims to reconstruct old trade routes connecting China, the rest of Asia, Europe, and beyond.
China has persuaded more than 150 countries and 30 foreign organisations to fund over 3,000 infrastructure projects, including roads, railway lines, and ports. According to SCMP, the BRI has already attracted investments of about $1 trillion (€0.91 trillion).
Last Monday, Italian Defence Minister Guido Crosetto termed the decision to join the initiative "improved and atrocious."
Italy is widely regarded as unlikely to renew its BRI agreement when it ends in March 2024, and Prime Minister Giorgia Meloni stated in May that it was possible to have excellent relations with Beijing without participating in the pact.
Critics see the Belt and Road Initiative as a ploy for Beijing to strengthen its geopolitical and economic clout while burdening low-income countries with unsustainable loans.
Italy is the first and so far only G7 country to join the BRI in 2019, signing 29 deals totaling $2.8 billion.
Chinese President Xi Jinping travelled to Italy to sign the deal with then-Prime Minister Giuseppe Conte.
Noting that China had recently purchased a significant stake in Greece's Port of Piraeus, the Italian government stated that its participation in the BRI would ensure that many Chinese-made goods would continue to come through Italian ports and then be transferred to the rest of Europe via Italian road and rail lines.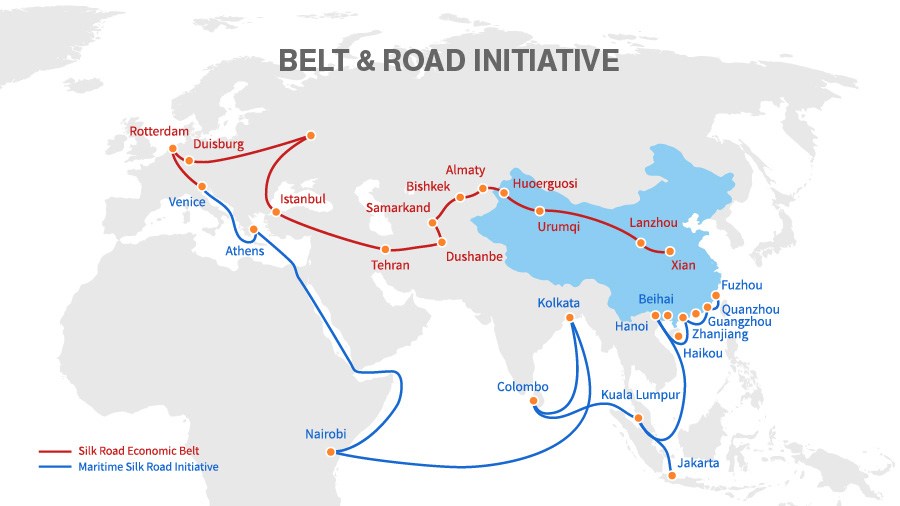 Rome was also eager to find new trade partners because it was still struggling economically in the aftermath of the 2011 euro debt crisis and the 2008-2009 global financial crisis. Nonetheless, the decision surprised many Western leaders.
Last Monday, Italian Defence Minister Guido Crosetto termed the decision to join the initiative "improved and atrocious."
Meloni, who met US President Joe Biden in Washington last week, is set to travel to Beijing in the autumn to convey the decision to Xi in person.
For quite some time, the writing has been on the wall. Meloni called his decision to join the party a "big mistake" even while campaigning. Managing the situation's consequences, on the other hand, places the country's first far-right leader since World War II in an untenable position.
The move comes at a time when most of Western Europe is attempting to rebalance relations with China. But, whereas Brussels has purposely left its de-risking plan unclear in order to provide EU members with diplomatic cover when disentangling themselves from elements of the Chinese supply chain, Meloni does not have the same luxury.
Losing Italy, the belt and road's richest Western member and a vital node on the ancient Silk Road, will be a symbolic, if not unexpected, setback for China.
Xi Jinping stated that the deal will "cultivate the soil of bilateral relations and ensure that it can come to a new and richer flowering" during his state visit four years ago.
Even nevertheless, a new geopolitical reality was emerging. Eleven days before the accord was reached, the EU labelled China a "systemic rival" in a now-infamous paper outlining its three-pronged approach to the world's second-largest economy.
According to Moritz Rudolf, an expert in the programme at Yale Law School's Paul Tsai China Centre, China's approach to growing the Belt and Road programme has been to target "pivot" or "lighthouse" countries that will set a favourable example to their neighbours.
"But with Europe, that simply does not work any longer." This would not happen now, given the geopolitical circumstances. With China, we are in a period of reorientation. Economic interactions are now perceived as dependencies rather than opportunities, according to Rudolf.
The Chinese foreign ministry warned on Friday that "some forces continue to maliciously hype, politicise the Sino-Italian joint construction of the Belt and Road," while emphasising the economic benefits of participation.
China Proposes 2 Hour Daily Limit on Children's Smartphone Screen Time