Brazilian Real in for a Turbulent Ride as Political Tensions Rise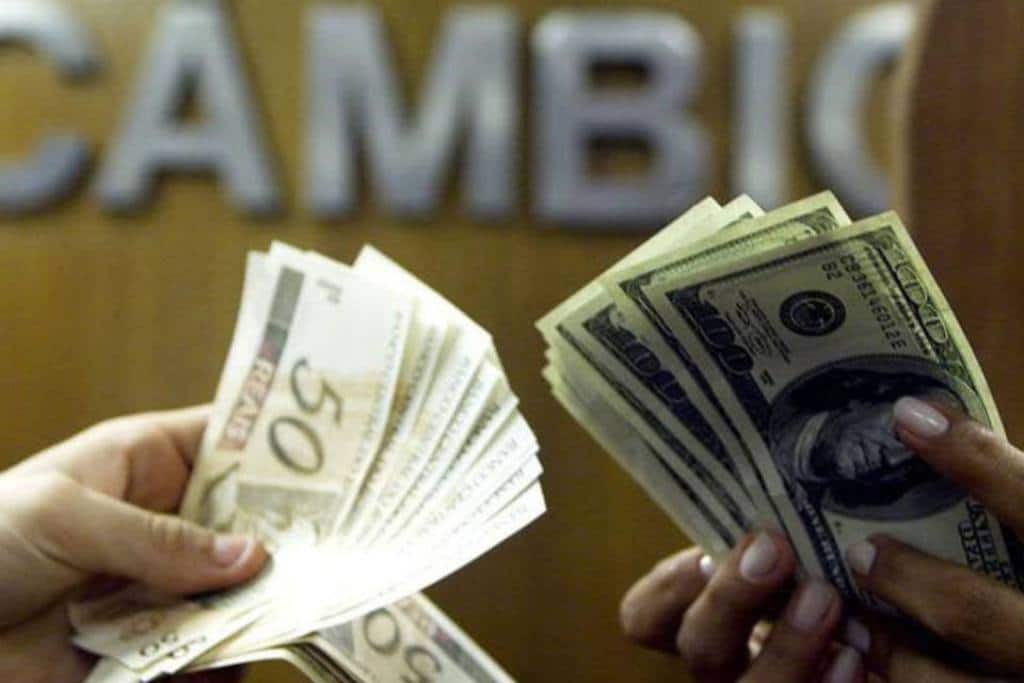 The Brazilian real is in for a turbulent ride ahead of the Brazil's election runoff later this month, as political tensions rise following President Jair Bolsonaro's surprisingly strong showing  in the first round.
Bolsonaro's better-than-expected results on Sunday boosted the currency by 4.2% this week to 5.19 per U.S. dollar on Wednesday, despite his leftist challenger Luiz Inácio Lula da Silva receiving more votes.
According to the consensus expectation of 21 analysts surveyed between October 3 and 5, the Brazilian real is expected to trade 2% weaker at 5.30 per U.S. dollar on October 31, when domestic markets respond to the runoff set for the final Sunday of the month.
"Brazil's real will certainly stay volatile until the election, but once the dust settles, it should prolong its recent rise," said Edward Moya, senior markets analyst for the Americas at Oanda.
As a result of the president's claims that the voting system cannot be trusted, Bolsonaro and Lula will engage in four more weeks of heated campaigning in Brazil's most contentious election since the end of military control in 1985.
This week, both candidates were seeking endorsements in a race that was proving to be more competitive than anticipated. In the first round, Lula received 48.4% of the vote, a narrow advantage over Bolsonaro's surprising showing of 43.2%.
Given an impending fall in U.S. Treasury note yields on one side and forecasts of persistently higher yields for Brazilian real and bonds on the other, arbitrage differentials should keep the currency sustained.

Brazilian real appreciates
In one year, the real was anticipated to appreciate 0.6% to 5.16 per U.S. dollar, a somewhat more optimistic projection than last month's estimate of 5.20. Thus far, in 2022, the currency has appreciated by 7.2%.
In contrast to its volatile regional neighbours, the Mexican peso is expected to see another year of stability in 2023, with the currency's value foretasted to hover around 20.00 per U.S. dollar over the next 12 months.
Except for a period of severe volatility during the peak of the coronavirus pandemic in 2020, the peso has traded within a well-defined band of 18.00-22.00 per U.S. dollar for the past five years.
In spite of the impact of Russia's invasion of Ukraine, Brazil's economy has experienced robust development as Brazil continues to recover from the coronavirus outbreak.
In September, the Ministry of Economy increased growth predictions from 2% to 2.7% due to "substantial expansion in numerous industries," with similar projections for 2023. According to the projections of private economists, 2.39 percent growth this year and 0.5 percent growth next year remain more feasible growth forecasts.
This month, both contenders in Brazil's presidential runoff election have pledged to reduce the burden of unpaid debts on family budgets and economic growth.

Debt Ridden Brazilians
But analysts and bankers say their solutions are small bandages compared to the impact of overextended consumers on Brazil's economy – and lenders are discovering innovative ways to rework delinquent debts and alleviate the credit market burden.
With roughly 70 million Brazilians blacklisted by the credit bureau Serasa for owing 290 billion reals ($54,4 billion), debt relief is a savvy political move in the fiercely contested presidential race preceding the runoff election on October 30.
Once a customer is delinquent on any loan or payment, creditors may request restrictions on their credit record if attempts to collect payment are unsuccessful.
Former leftist President Luiz Inacio Lula da Silva, who narrowly led the first-round vote, proposes a restructuring of consumer loans with government support.
According to his advisors, he would prioritize the 95 billion reals in outstanding bills incurred by households earning up to 3,600 reais per month. In subsequent steps, incentives to restructure bank debt would be emphasized for this demographic.
Right-wing incumbent Jair Bolsonaro unveiled a proposal offering steep discounts on bank debts in an attempt to steal his thunder. But the breadth is far more modest, affecting approximately 4 million borrowers of state bank Caixa Economica Federal, which anticipated a restructuring cost of approximately 1 billion reals.
The secondary market for non-performing loans in Brazil has expanded considerably over the past few years, as the central bank has modified its requirements for lenders' loss provisions, and asset managers have become increasingly interested in the category.
Since the epidemic, numerous overwhelmed borrowers have utilized specialized websites to pay off their debts at a discount without having to bargain with creditors' representatives. All organizations that specialize in credit recovery, such as Crediativos, have websites with information about their services for debtors.
Since the pandemic, almost 70% of all Crediativos debt renegotiations have been conducted through the internet. A smaller percentage of customers utilize call centres.