Tesla Wraps Its Cybertruck In a Tundra-Like Wrap In a Troll Move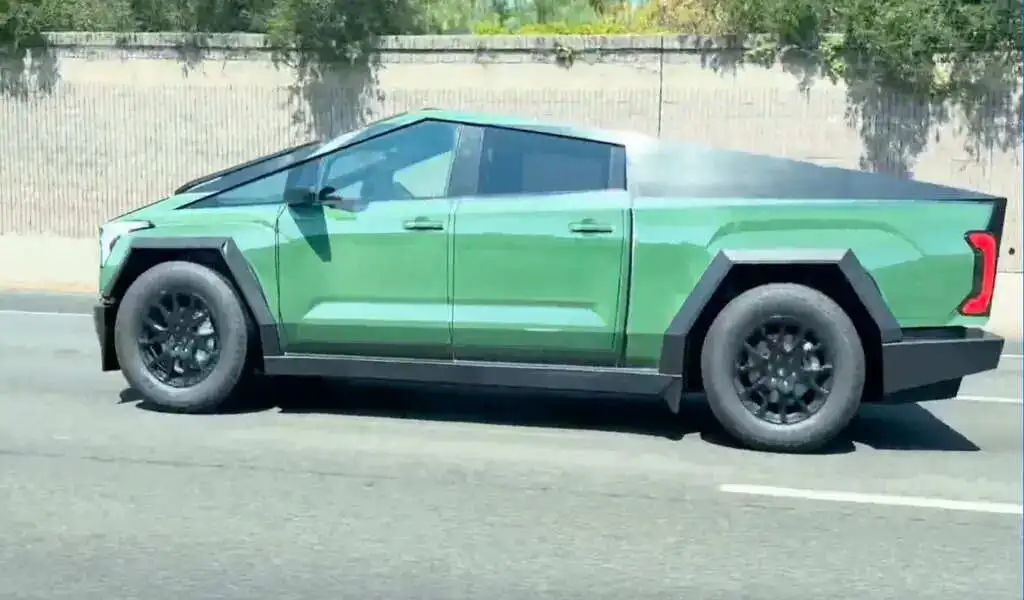 (CTN News) – Tesla appears to be continuing its trolling of pickup truck competitors with another Cybertruck that has been wrapped to look like an actual pickup truck. In this case, it appears to be a Toyota Tundra that is involved.
The picture of a Tesla Cybertruck that was leaked from a Tesla shop a month ago has been making the rounds online.
The fact that the Vin question appeared to have a new wrap that made it look like a Ford F-150 caused all of us to feel a bit confused.
As a result of Tesla's test and validation program for the electric pickup truck,
The Cybertruck with the F-150 wrap was later seen on public roads in California, probably as part of test and validation program for the electric pickup truck.
It was not clear what the goal of this project was. The wrap on the electric pickup truck may have been Tesla's way of playing a prank on Ford with the wrap.
It is not uncommon for Tesla CEO Elon Musk to express frustration with pickup truck designs, which he believes "haven't changed much in 30 years". It has been mentioned by him when justifying the radical design of the Cybertruck.
It has been spotted in the wild now that a second Cybertruck wrapped to look like another brand's pickup has been spotted (via the Cybertruck Owners Club):
It appears that Tesla has tried to make the wrap look more like that of a Toyota Tundra this time around.
About 100,000 Tundras are sold a year in the United States, making it one of the most popular pickups in the country.
While Tesla has rarely used camouflage or wraps on prototype vehicles, there have been instances in which the company has used wraps on its Cybertruck more frequently in recent years.
Due to the Cybertruck's stainless steel finish, wraps are the only way to change the color of the vehicle.
It is unclear whether will offer factory wraps or if the market will be taken over by third parties in the future.
Some speculate that may be testing wrapping the Cybertruck with those wraps that were spotted in the wild rather than attempting to camouflage them before the official launch of the vehicle next year.
During the end of September, Tesla is expected to launch the production version of the Cybertruck at an event dedicated to the delivery of the vehicle.
SEE ALSO:
Tesla Autopilot Probe Will Be Resolved By The US Soon – Official Announcement