Hyundai Presents Latest Models In Beijing To Woo Customers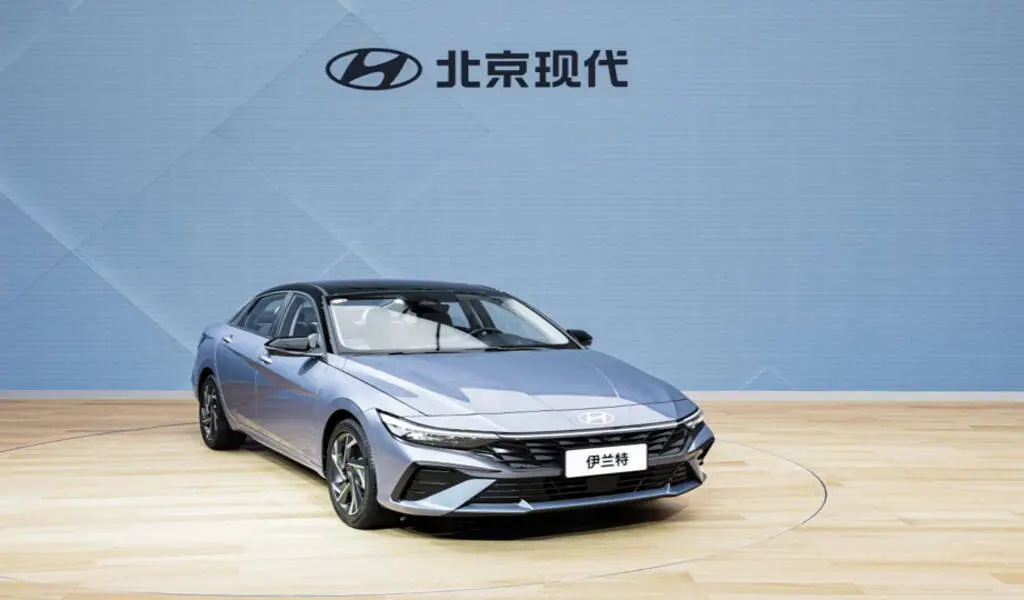 (CTN News) – As part of the ongoing Chengdu motor show, China's Sino-South Korean joint venture Beijing Hyundai will present the all-new Elantra, the all-new Elantra N Line sports sedan, as well as a high-end custom Mufasa SUV.
Having been in production for seven generations and achieving global sales of nearly 15 million units to date, Hyundai's all-new Elantra was unveiled at the Shanghai Motor Show with a starting price of 99,800 yuan ($13,684).
Featuring an advanced i-GMP third generation platform, the sedan is equipped with a 1.5-liter multipoint injection engine coupled with a continuously variable transmission, which is based on the advanced technology in the i-GMP platform.
The combined fuel consumption of this vehicle is as low as 5.36 liters per 100 kilometers, based on worldwide harmonized light vehicle test cycle conditions.
More than 20 advanced user-friendly configuration upgrades are incorporated into this vehicle, including a fresh air-conditioning system that enhances the body's health, and 24 advanced intelligent driving assistance functions, such as multi-collision braking systems.
After being launched in June of this year, the Mufasa has received a great deal of attention since it came onto the market as the first product of Beijing Hyundai for the year 2023, and there have been more than 10,000 orders placed since then.
As a result of the event in Hyundai Chengdu, the automaker unveiled six variants of its SUV that were customized according to customer requirements.
Aside from featuring up to 24 intelligent driving assistance functions, Mufasa customized editions also come with a black roof luggage rack and sporty black alloy wheels, which allows users to tailor their car to their needs.
In a statement released at the Hyundai motor show, Hyundai and BAIC Group announced that their joint venture has mapped out its course with the help of technological expertise.
Over the course of the last year, the two parents have reached strategic agreements that cover global technology localization, partnerships with Chinese information and communication technology firms, and the export of domestic products that align with the dynamics of the Chinese market.
SEE ALSO:
Tesla Model 3 Highland Spotted Globally and Gearing Up for a Spectacular Launch
Tesla Wraps Its Cybertruck In a Tundra-Like Wrap In a Troll Move