New York Jews Speak Out Over the Dehumanization of Palestinians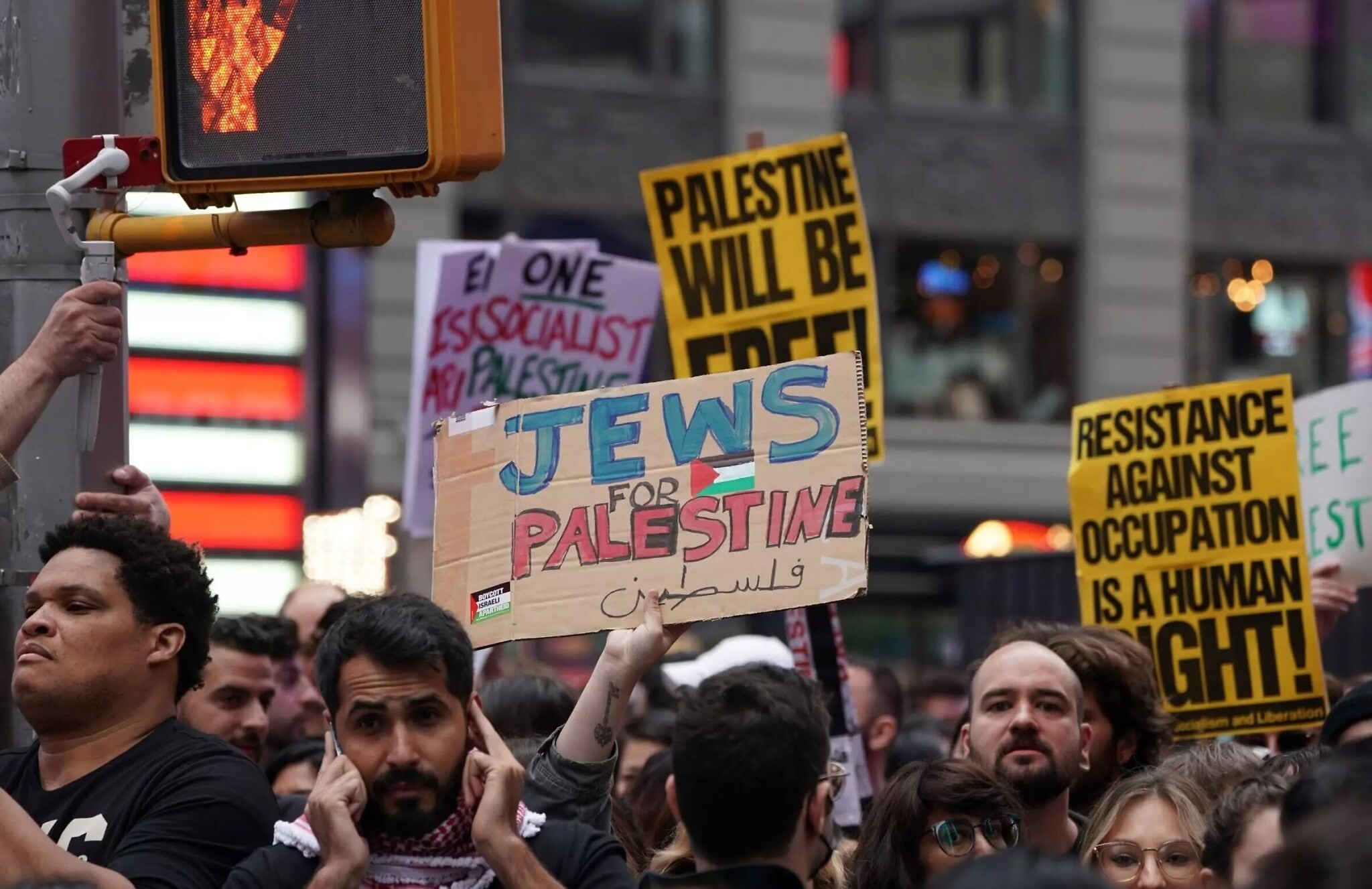 New York has the largest population of Jews outside of Israel, a two-million-strong community that has suffered sorrow in the aftermath of the Hamas attacks on Israel on October 7. Many Jewish New Yorkers support Israel's government's response to the assaults and have rallied in its defence. Others, however, are concerned about the military action in Gaza and the high cost paid by Palestinian people.
Jessica Murphy wears a delicate gold chain with a Hamsa hand pendant, a global sign of protection and strength, around her neck. Muslims name it the Hand of Fatima, while Jews call it the Hand of Miriam, and both are talismans to ward against the evil eye and negative energy.
"I've been experiencing a great deal of sadness… "I've been in a lot of pain," she admits.
Murphy is well-versed in trauma. She was a Jewish New Yorker who became a victim of terrorism when her father was killed in the September 11 attacks on the World Trade Centre when she was five years old.
"I think that allows me to empathize with the Israeli civilians who lost loved ones in the attacks last Saturday, while also empathising with Palestinians who lost family due to the retaliatory airstrikes," she said.
The 27-year-old medical student is keeping a close eye on the ongoing crisis in the Middle East. While she is shocked by Hamas's brutality against Israelis, she is also angered by Israel's heavy-handed response.
"I can't say I'm surprised at how Israel's retaliating, given the history of this long conflict and military occupation," she said. "But I am really devastated, and I'm fearful of what's to come."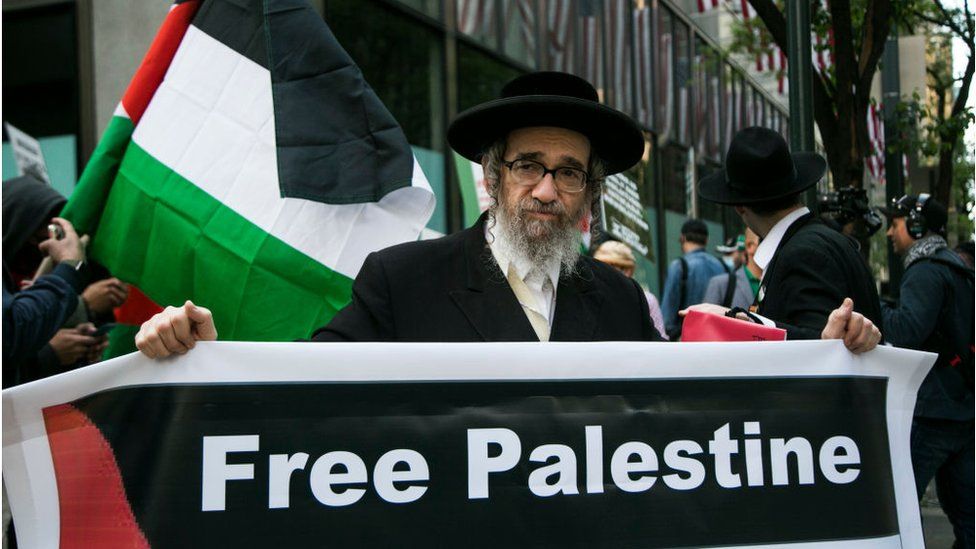 Murphy is concerned about the creation of a false choice in which "you either support terrorism or you support the state of Israel," she says.
Jessica Murphy did not learn about the US response to the biggest terrorist strikes in the country's history until she was of legal drinking age, many years after the 9/11 attacks.
"I was obviously a child when 9/11 happened, and it's only many years after the invasions of Iraq and Afghanistan, and the torture and detention of many innocent people at Guantanamo Bay, that I learned about those horrors the US committed, ostensibly in the name of 9/11 victims like my dad," she said.
Murphy has since made a point of opposing retaliatory violence and holding the US administration to a higher moral and legal standard.
"I believe Israel is making the same mistake that the United States made," she continues, emphasising that war crimes, no matter how heinous, do not empower governments to commit crimes of their own.
"War crimes by one party do not justify war crimes by another," she goes on to argue. "Clearly, 9/11 was a war crime." The Hamas strikes were clearly a war crime. However, this does not justify US or Israeli war crimes in Iraq or Gaza."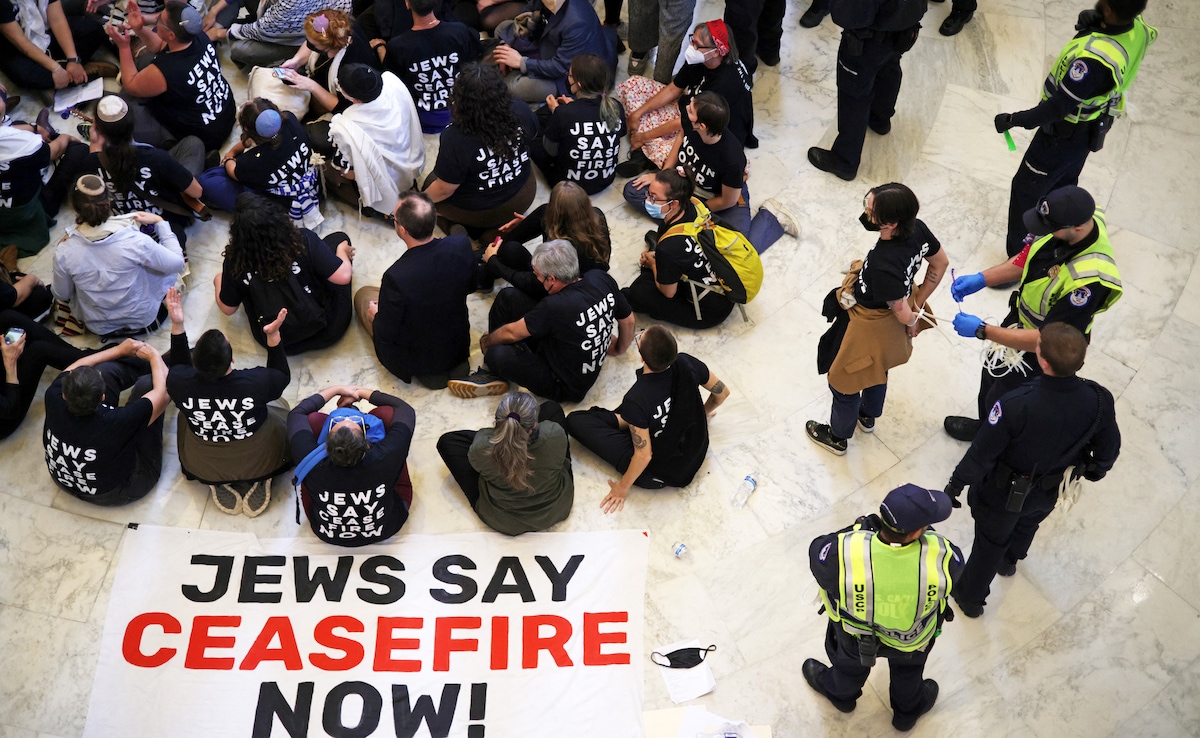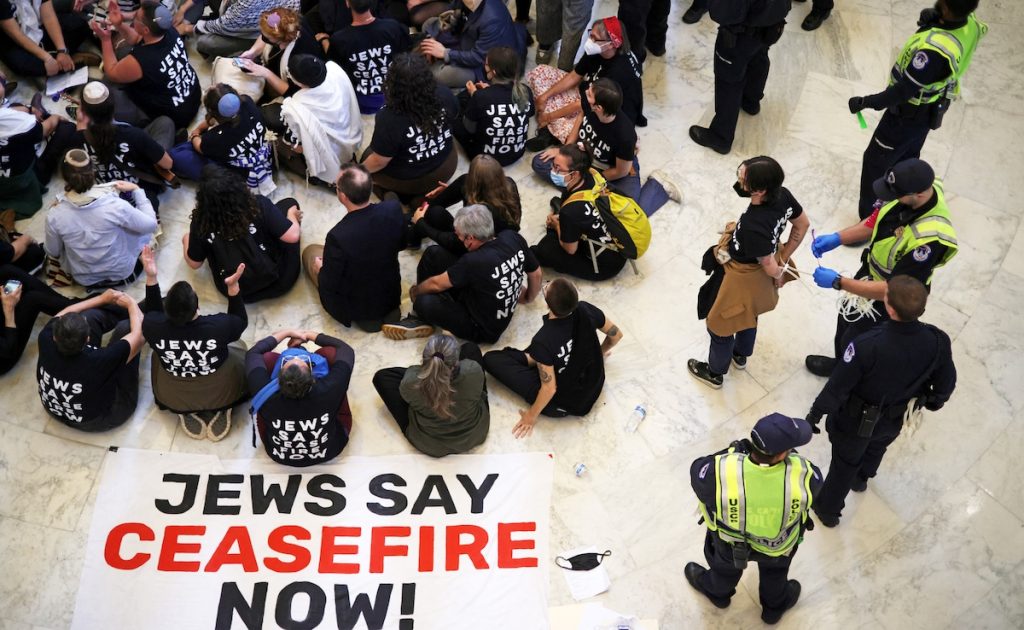 Meanwhile, approximately a hundred protestors, many of them Jewish, demonstrated before the US Congress this week, raising anti-Israeli slogans and demanding that the Joe Biden administration push for a ceasefire.
Protesters wore black t-shirts with statements such as "Jews say cease fire now" and "Not in our name." Many of them wore the kippah, the traditional Jewish headgear.
Protesters took over the Canon Rotunda building of the Congress and began singing and waving flags. Many of them were detained.
"We warned the protestors to stop demonstrating, and when they did not comply, we began arresting them," said the official handle of the US Capitol Police on X.
The Jewish Voice for Peace, a Jewish anti-Zionist organisation, organised the rally, according to the news agency AFP.
Linda Holtzman, a 71-year-old rabbi from Philadelphia, requested an immediate ceasefire and implored Biden to "open your eyes," according to AFP.
"Biden really is the only one who has the power to pressure Israel right now, and he needs to use that power to save innocent lives," said Hannah Lawrence, 32, of Vermont.
"Look at what's going on in Gaza." "Look at the devastation in Gaza," Holtzman told the Associated Press. "If you want to live with yourself, you must stand up and put an end to the genocide." I demand an immediate cease-fire."
Images on social media showed cops removing the handcuffed protestors and the flags. Dramatic footage also showed Republican Congressman Brandon Williams waving an Israeli flag in support as demonstrators demanding for a cease-fire staged a sit-in.
So far, approximately 4,800 people have died as a result of Hamas' October 7 strikes on Israel and the devastating counter-attack.
The global call for an urgent cessation of hostilities in Gaza has grown stronger after an attack on a hospital claimed hundreds of lives. While Hamas has accused Israel of attacking the hospital, Tel Aviv has denied any involvement in the strike and claims the tragedy was caused by a rocket misfired by Hamas affiliate Islamic Jihad.
Anti-Semitism and Attacks Against Jews on the Rise in Germany