Windows 11 Insider Preview Build Brings Intuitive Changes and Redesigned Settings Homepage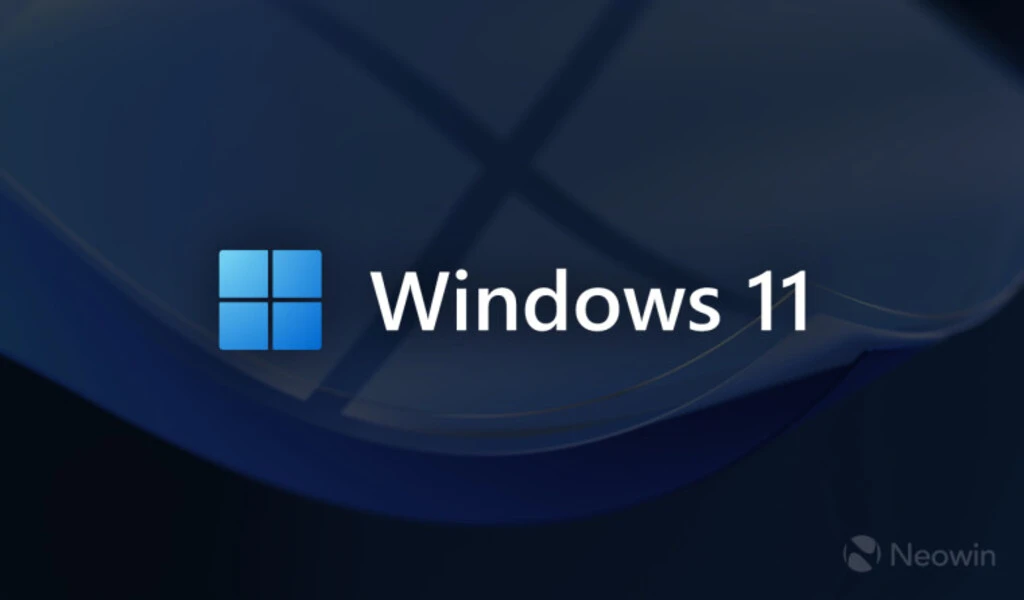 (CTN News) – This week, Microsoft has unveiled the Windows 11 Insider Preview builds 22631.2262 and 22621.2262 in the Beta Channel. These releases bring a plethora of enhancements that enhance the user experience of the operating system.
Notably, the latter build includes new features that are initially deactivated, whereas the former is the preferred choice for those eager to promptly explore the fresh additions on their computers.
The standout feature in this recent build is the revamped Settings homepage.
It now employs an interactive card-based interface to provide convenient access to recommended settings, cloud storage, account recovery, personalization choices, and Bluetooth device management.
Direct Management of Microsoft 365 and Xbox Subscriptions
Taking Control from the Settings App
Furthermore, a notable convenience offered by this update is the ability for users to directly manage their Microsoft 365 and Xbox subscriptions through the Settings app.
This integration streamlines the process of overseeing these subscriptions, providing users with centralized control over their services.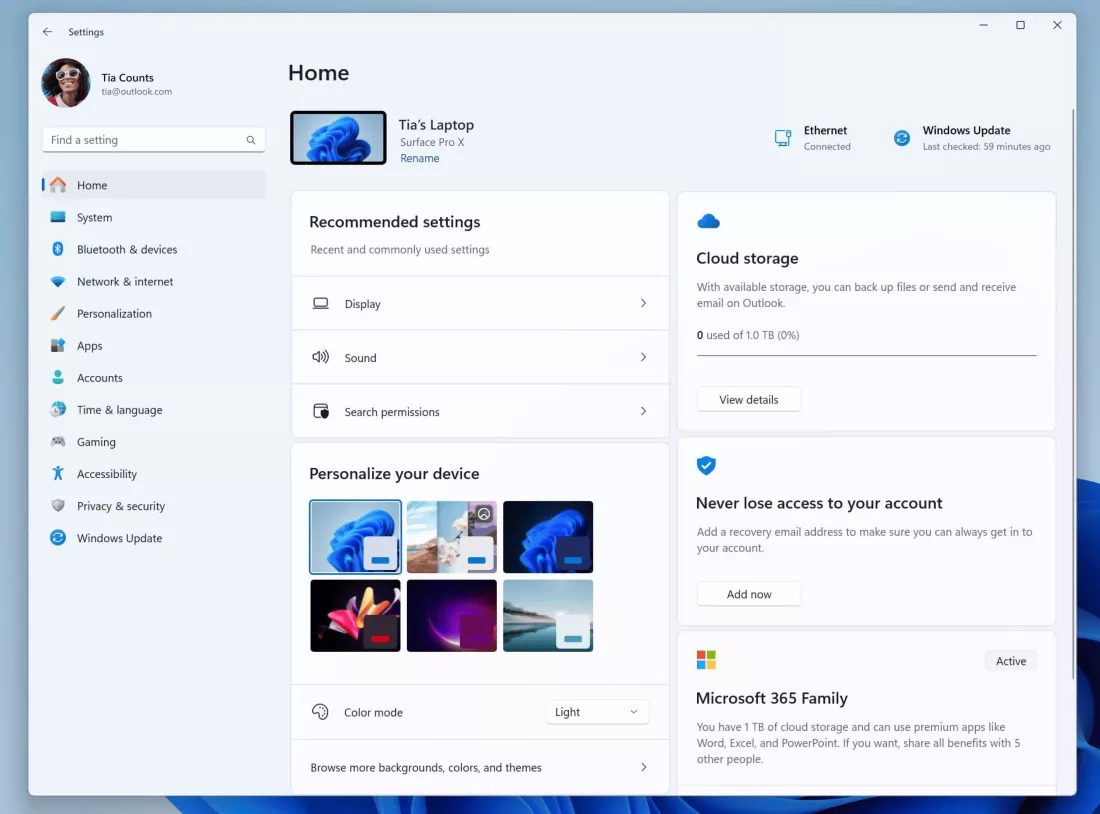 Optimized Device and Account Management through Redesign
Microsoft's Focus on Efficiency
At the heart of this update is Microsoft's commitment to optimizing and streamlining device and account management. This optimization is achieved through the intelligent adaptation of available options, driven by the analysis of users' individual usage patterns.
User-Centric Adaptation
Microsoft's official blog post underscores the dynamic nature of this redesign. As users engage with their devices, the system adapts in real-time to present relevant and valuable information.
This adaptation ensures that the user experience is tailored to their habits and preferences, enhancing efficiency and usability.
Gradual Introduction of the New Experience
Step-by-Step Implementation for Improved Results
The rollout of this new user experience is being executed in a gradual manner. Microsoft's approach involves a phased release, allowing the company to gather user feedback and insights before proceeding to a wider launch.
Availability Limited to Specific Editions
Redesigned Settings App Exclusive to Certain Versions
The revamped Settings app, a cornerstone of this update, is accessible exclusively to users with Windows 11 Home and Pro editions. However, it is important to note that devices managed by organizations are not included in this accessibility.
Therefore, if your Windows 11 laptop is provided by your employer, you might have to wait longer to explore this fresh experience.
Enhanced Backup and Restoration Capabilities
Smoother Transition to New PCs
Another notable addition to this latest build focuses on refining backup and restoration capabilities. This enhancement aims to simplify the process of transitioning to a new PC, ensuring that this often complex task is accomplished with unprecedented ease.
The integration of these features reflects Microsoft's dedication to providing users with an enhanced, efficient, and personalized experience within the Windows 11 ecosystem.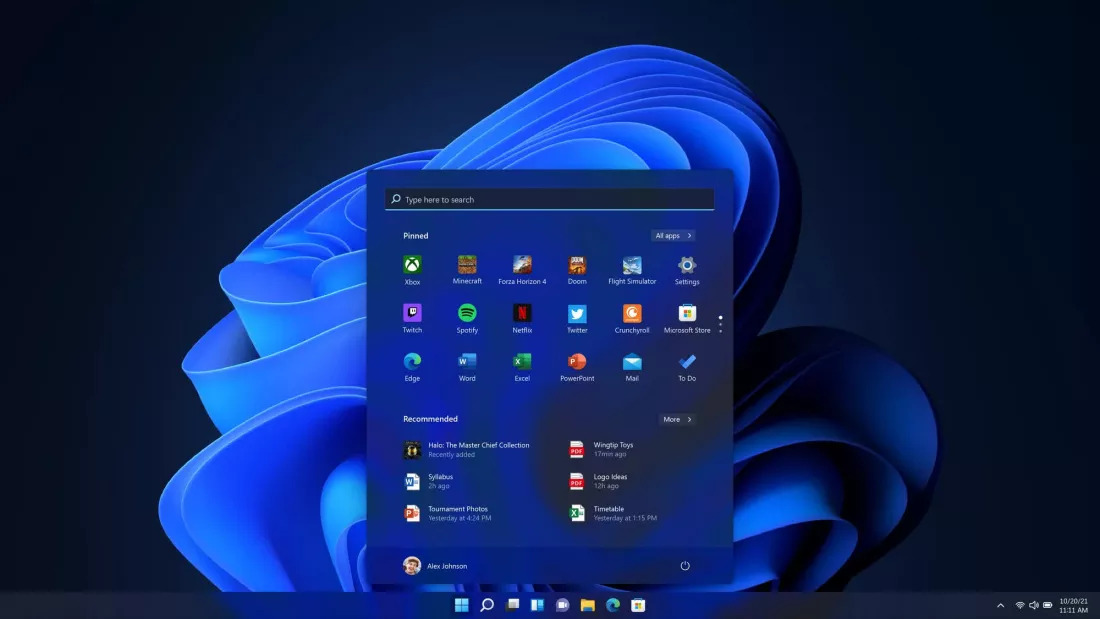 Enhanced Windows Backup for Seamless PC Migration
Building upon Last Year's App Restore Feature
In this new build, Microsoft introduces a groundbreaking Windows Backup application that streamlines the process of backing up the current PC in preparation for migration to a new one.
This enhancement builds upon last year's app restore feature, offering a more efficient way to transition to a new PC.
Seamless Transfer of Settings and Store Apps
The Windows Backup app goes beyond a simple backup. It ensures that all settings from the previous PC are seamlessly transferred to the new device.
Moreover, it facilitates the migration of all Store apps, conveniently pinning them to both the taskbar and the Start Menu of the new PC. This integrated approach simplifies the setup of the new device.
Additional Noteworthy Features
Enhanced Cast Flyout for Quick Settings Troubleshooting: The Cast flyout within Quick Settings has undergone an upgrade. It now includes a support link, providing users with assistance in resolving issues related to discovery, connectivity, and casting. This enhancement aims to enhance the overall casting experience.
Introducing Dynamic Lighting for RGB Devices: Microsoft introduces a fresh 'Dynamic Lighting' option in this build. Users with devices featuring RGB lighting can now synchronize these lights with the Windows accent color found in the Settings. This feature offers a personalized and visually appealing touch to device illumination.
Customizable Device Illumination: Users have the freedom to choose a custom color to illuminate their devices. This level of customization allows for a more personalized and tailored visual experience on compatible devices. These notable features collectively enhance the user experience and functionality of Windows 11, making it a more user-friendly and customizable operating system.