The Raspberry Pi 5 is here, and it Looks Much Better than Before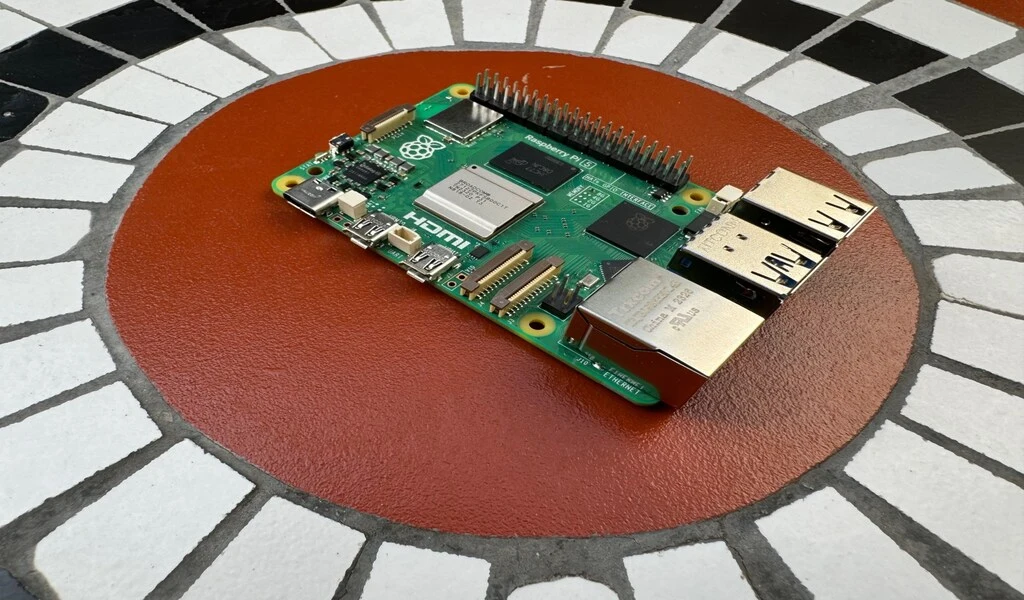 (CTN News) – The Raspberry Pi team has returned four years after the release of the Raspberry Pi 4 with a new small-but-mighty computer – the Raspberry Pi 5. It's a worthy successor with newer components with improved specifications — and even some bespoke silicon.
But first, you might not be familiar with the Raspberry Pi's basic premise. The Raspberry Pi Foundation and its business branch have been building and marketing low-cost single-board computers the size of a deck of cards since 2012.
It is built on Arm systems on a chip and includes all of the functionality of a full-size computer, including USB ports, HDMI output, an Ethernet port for networking, and more. The Raspberry Pi has gained new features over time, including as Wi-Fi and Bluetooth compatibility.
Tech enthusiasts instantly began experimenting with these mini-computers, building media servers, retro game consoles, interactive dashboards, robotics projects, and other projects. The Raspberry Pi is an excellent platform for learning to code and network.
Shortly after the first frenzy, businesses began utilizing Raspberry Pi as industrial controllers or thin clients for offices. Due to supply chain concerns, scalpers, and simply being too damn successful, it even resulted in shortages.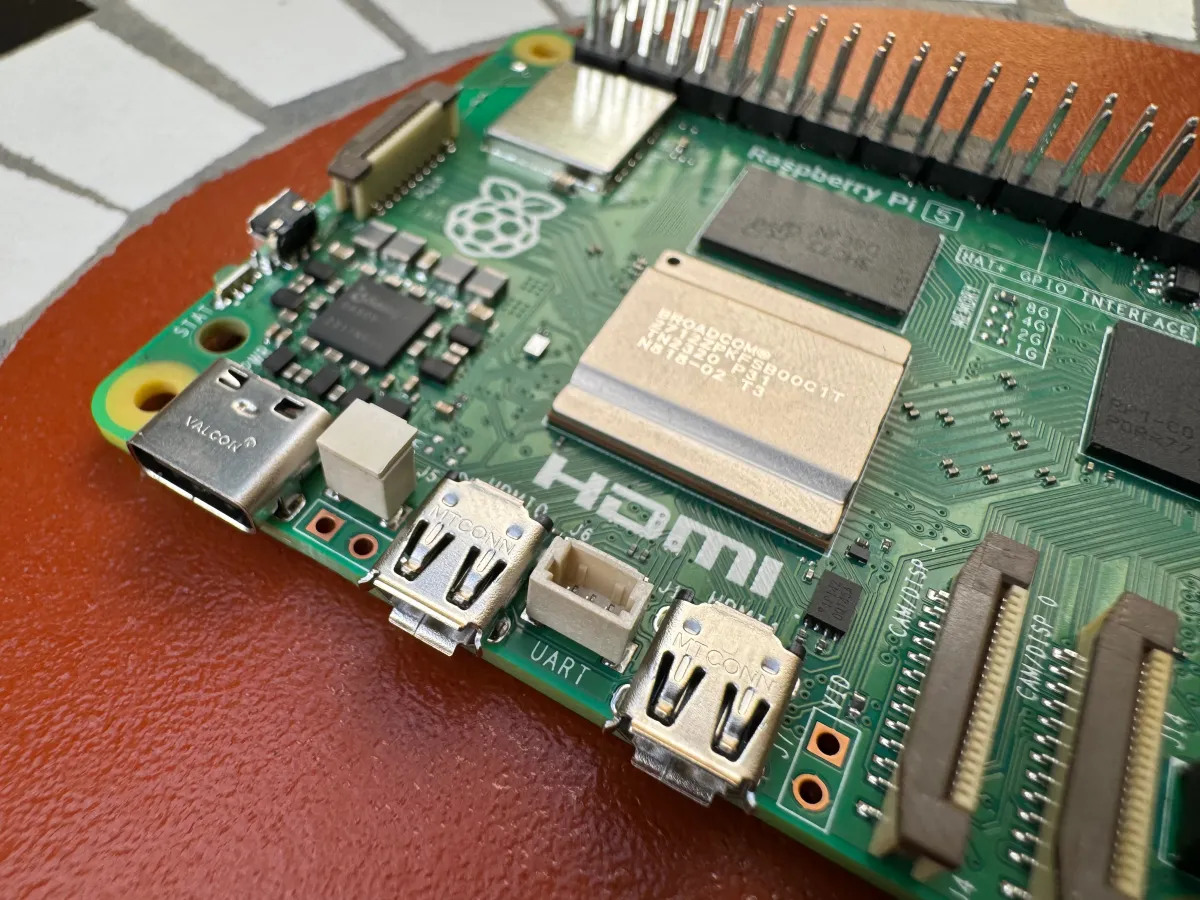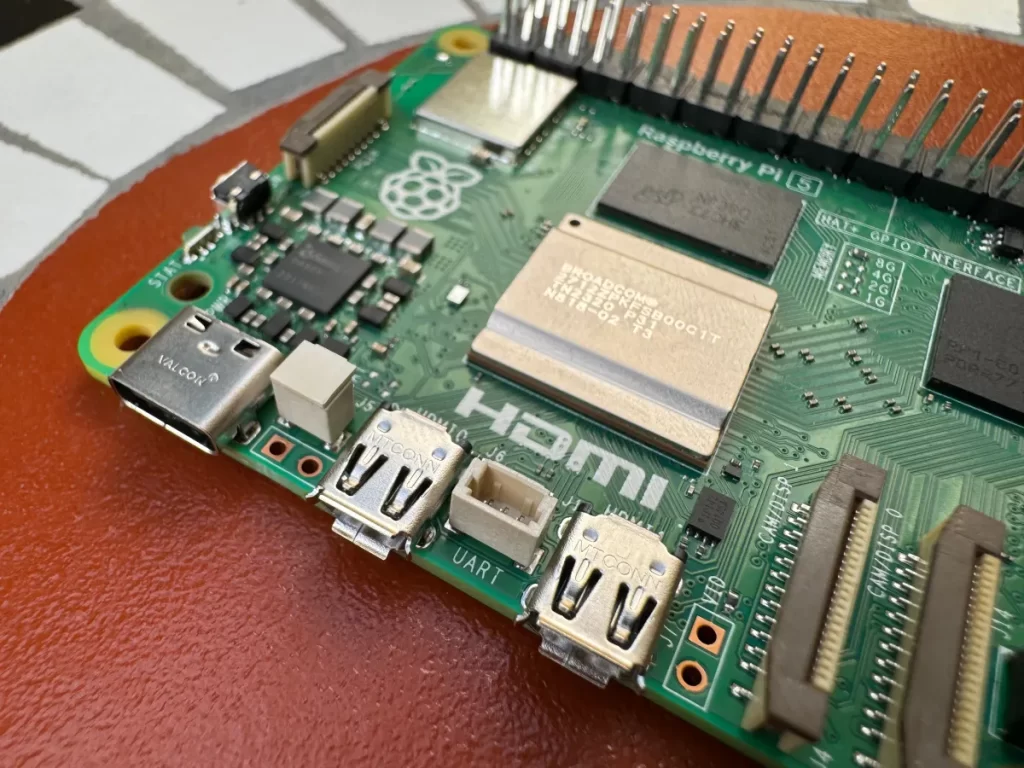 A thorough examination of the Raspberry Pi 5
Let's take a look at the new device's specifications. The Raspberry Pi 5 is powered by a 2.4GHz quad-core Arm Cortex-A76 processor (512KB per-core L2 caches and a 2MB shared L3 cache).
It supports Wi-Fi 5 (802.11ac), Bluetooth 5.0, Bluetooth Low Energy, and Gigabit Ethernet, just like the Raspberry Pi 4. Because there are two micro-HDMI connections, you can connect two 4K displays with 60Hz frame rates and HDR compatibility to a single Raspberry Pi.
When it comes to USB ports, the Raspberry Pi 5 has two full-size USB 3.0 connections with the capability for simultaneous 5Gbps transfer speeds, as well as two full-size USB 2.0 connectors.
A USB-C port serves as the power connector. The Raspberry Pi team has revealed a new single-lane PCIe 2.0 interface, making it easy to install PCI Express peripherals for the first time.
To use that interface, you will need to purchase a HAT extension (Hardware Attached on Top) or an adapter. Power-over-Ethernet is also offered via a second HAT.
There are also the standard 40-pin header and MIPI camera/display ports (which have been improved from 2 2 lanes to 2 4 lanes). The microSD card slot's performance has also been boosted.
The Raspberry Pi 5 will only be available in two configurations: one with 4GB of RAM for $60 and another with 8GB for $80. Although the beginning price is substantially higher, the Raspberry Pi 4 is still available with 1GB, 2GB, 4GB, or 8GB of RAM – and it's not going anywhere.
When comparing the two devices with the same amount of RAM, the Raspberry Pi costs $5 more.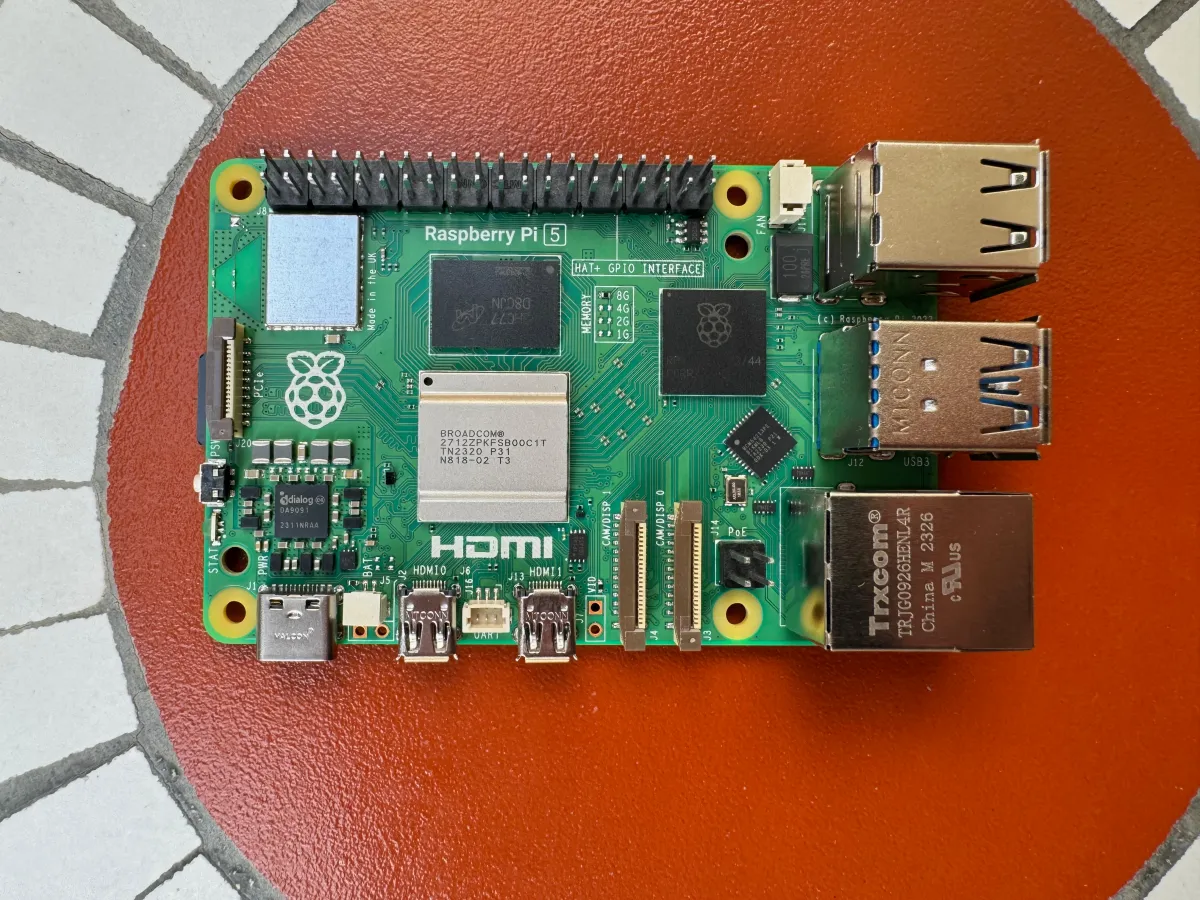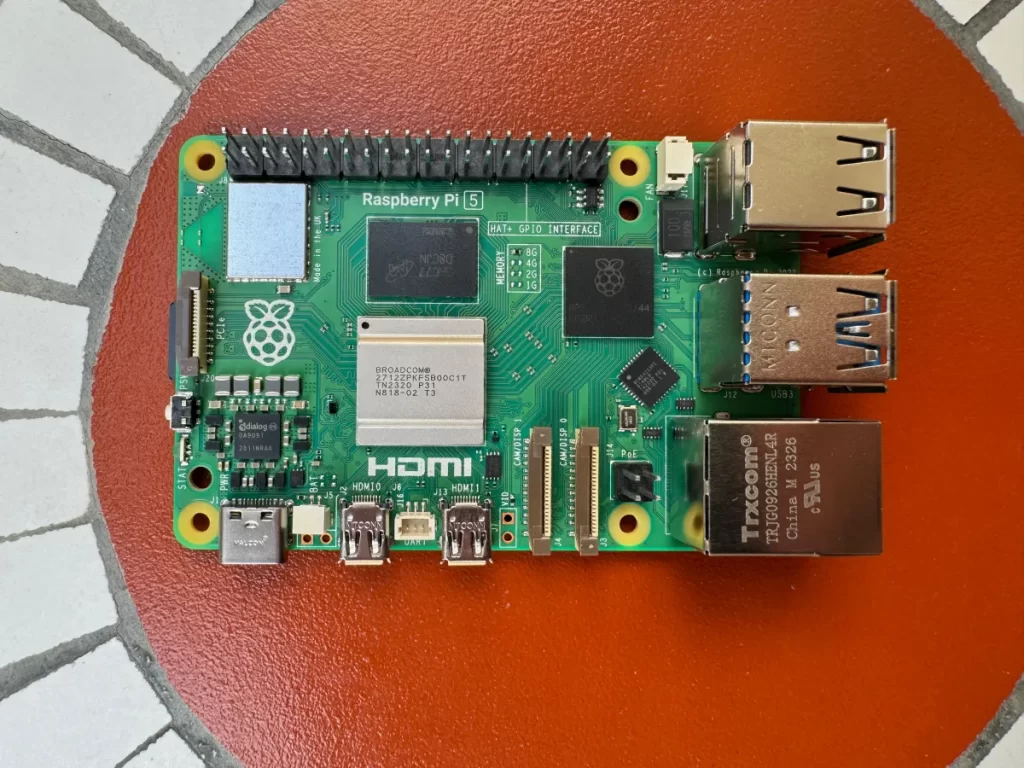 Custom silicon for I/O (and more) capabilities
While Broadcom continues to develop the primary system on a chip, the Raspberry Pi 5 is the first full-size Raspberry Pi to employ proprietary silicon — the RP1.
This is a Southbridge chip, which means it handles I/O and substitutes some of the functions previously performed by the main system on a chip. Previous Raspberry Pi models relied on a third-party I/O controller.
In more technical terms, "it takes the 'I/O controller' socket, which was previously occupied by Microchip (LAN9512, LAN9514, LAN7515) or Via Labs (VL805) parts." Strictly speaking, it also replaces the majority of the primary SoC's analog components: GPIO and associated low-speed peripherals, Ethernet MAC, MIPI CSI/DSI, and analog TV.
This leaves HDMI, SDRAM, and PCI Express (for communicating with the RP1 and external devices) on the main SoC', Raspberry Pi CEO Eben Upton explained in an email.
This isn't Raspberry Pi's first bespoke chip; the team previously created its own microcontroller chip for the Raspberry Pi Pico — a multipurpose microcontroller board for IoT devices, LED displays, manufacturing processes, and so on.
However, the Raspberry Pi 5 is just another indication that the Raspberry Pi team wishes to have more control over its components. When it comes to unit economics, it has reached a scale that justifies such projects.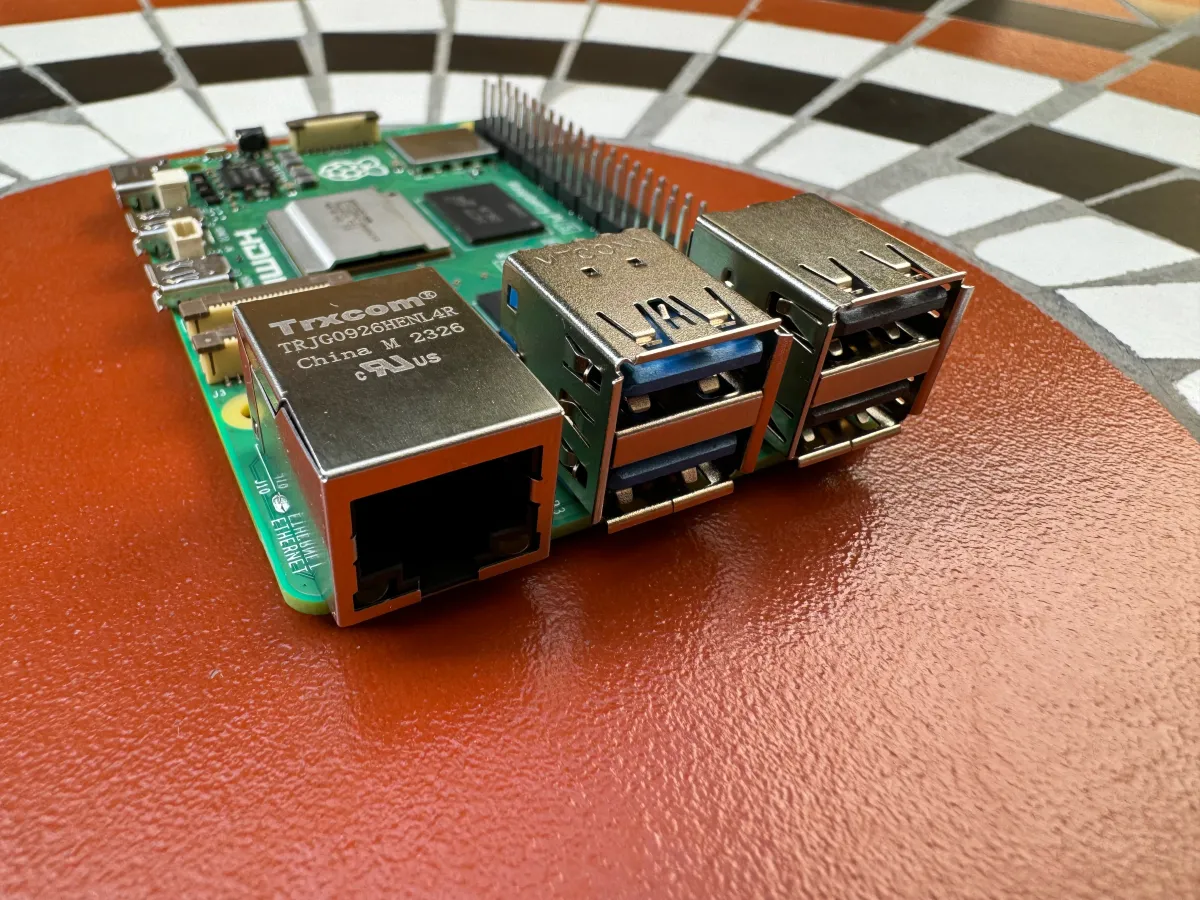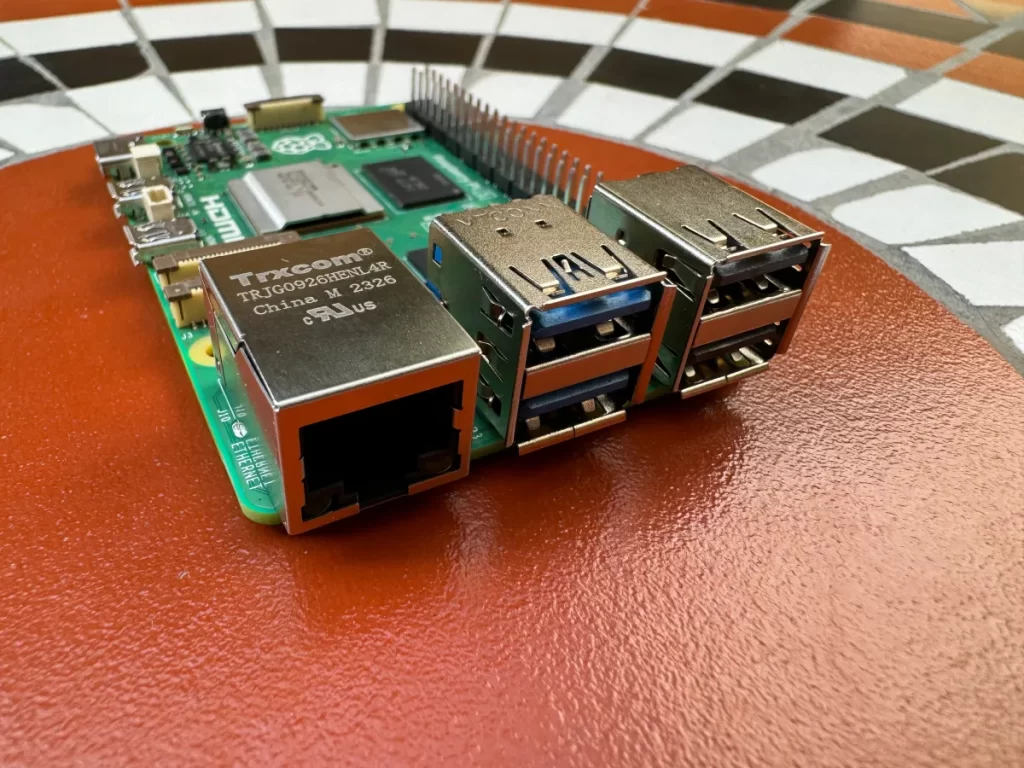 Keeping up with demand
Raspberry Pi's trading arm will gather $45 million in 2021 to invest in its supply chain and develop new products. However, due to its unique placement, the Raspberry Pi has been in high demand for years.
For example, the Raspberry Pi 5 will be manufactured until 2035. "The value proposition for Raspberry Pi has always been that you can buy 100,000 of them tomorrow," Upton said in an interview with TechCrunch's Natasha Lomas concerning supply chain restrictions.
The Raspberry Pi 5 is the company's fifth gadget, adding to its existing lineup. The Raspberry Pi 4 is not going away and will continue to be manufactured for some time. The Raspberry Pi 5 will be ready for purchase before the end of October.
"Production ramps are always challenging, but we have several million units of chipset on order and expect to be able to build the best part of a million units of Raspberry Pi 5 before Christmas while sustaining production at the current level for Raspberry Pi 4 and earlier products," Upton stated to me.
Related CTN News:
Rice Raid: A Thief Flees from a School in Northern Thailand