The Asus ProArt Station is a Pre-built PC Tailored Specifically For Creative Professionals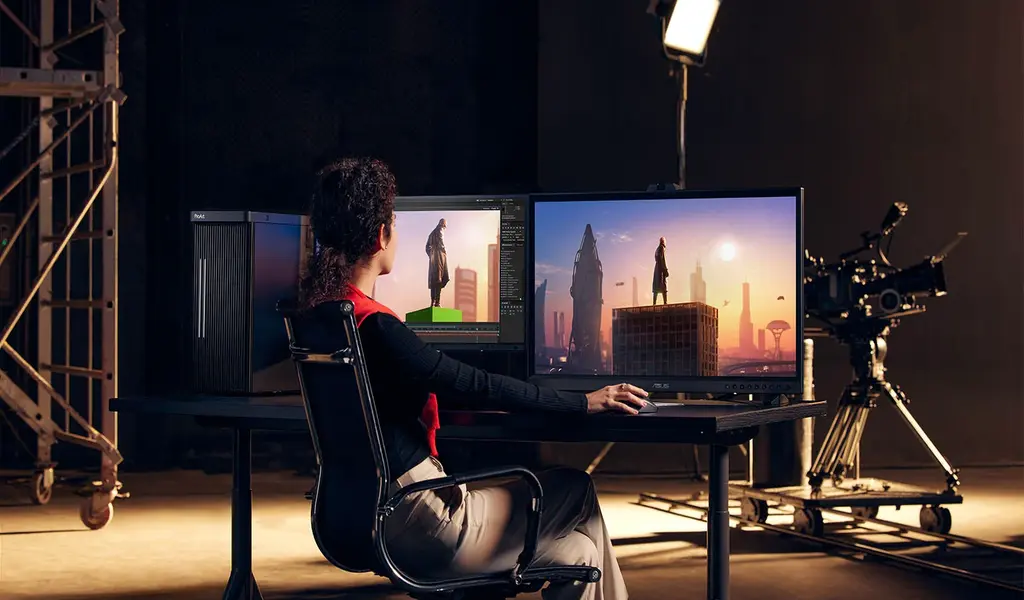 (CTN NEWS) – On Tuesday, Asus unveiled the ProArt Station PD5, a pre-built PC tower designed with creative professionals in mind.
This system aims to deliver a blend of robust computing power and high-quality graphics, catering to the needs of professionals in the creative industry.
The ProArt Station comes equipped with an Intel Core i9 processor from the 13th generation, an Nvidia GeForce RTX A4000 graphics card, a capacious 2TB solid-state drive, and a generous 32GB of DDR4 U-DIMM memory.
Additionally, it offers the flexibility to upgrade the RAM to a substantial 128GB.
While the currently listed graphics card is the Nvidia GeForce RTX A4000, Asus has indicated the possibility of an upgrade option to the Nvidia GeForce RTX 4070, though availability may vary.
Furthermore, Asus mentions that the ProArt Station can be configured with a maximum of 4TB of SSD storage, providing ample space for creative professionals to store their projects and work efficiently.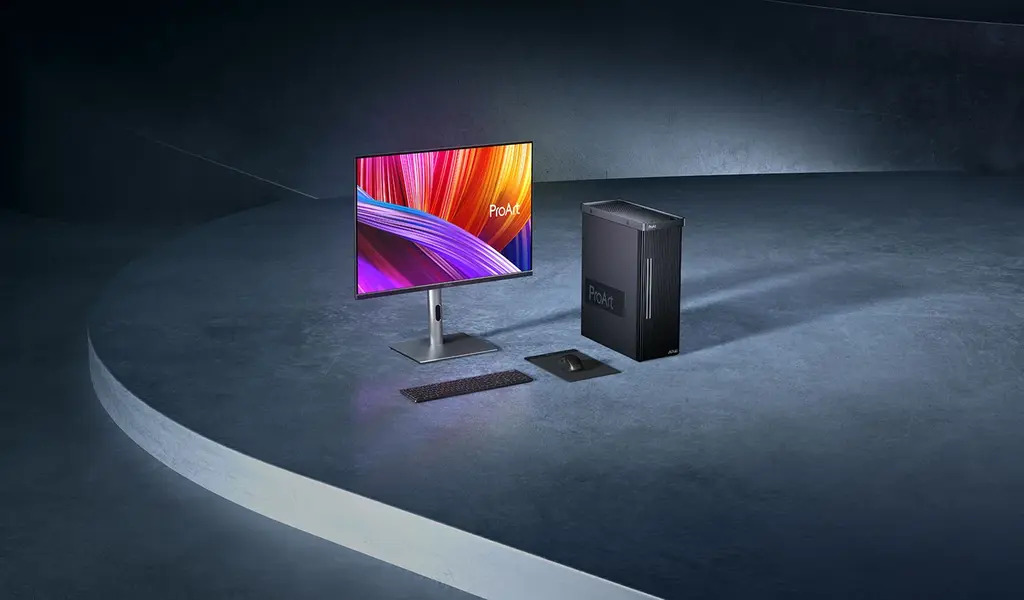 The ProArt Station PD5 boasts high-definition 7.1-channel audio with Dolby Atmos support and features Asus's proprietary two-way AI noise cancellation technology, ensuring top-notch audio quality.
On the front panel, it offers convenient access with a two-in-one SD and MMC card reader along with two USB-A ports and a single USB-C port.
In the rear, there are six USB ports, all of which are USB-A, with two of them supporting USB 3.2 Gen 2, while the remaining four operate at USB 2.0 speeds.
Additionally, the rear panel includes an Ethernet port, two HDMI ports, a DisplayPort, three 7.1-channel audio ports, and a PS/2 port.
These connectivity options make the ProArt Station PD5 versatile and well-equipped for various professional and creative needs.
It's worth mentioning that the two HDMI ports on the ProArt Station PD5 are both of version 1.4, which is indeed outdated in terms of video output capabilities.
While HDMI 1.4 can technically handle 4K resolution, it may not deliver high-quality frame rates, especially for demanding tasks.
For optimal performance and support for higher resolution content, it's advisable to seek systems with HDMI 2.0 or, even better, HDMI 2.1 ports.
Regrettably, the Asus ProArt Station PD5 does not feature either of these more advanced HDMI versions, which might be a consideration for users with specific high-resolution display requirements.
The ProArt Station PD5 is designed with dimensions of 16.42 inches in height, 7.09 inches in width, and 16.05 inches in depth.
In comparison, this makes it slightly more compact than the Mac Pro, which stands at 20.8 inches tall, 8.58 inches wide, and 17.7 inches deep.
These dimensions indicate that the ProArt Station PD5 offers a more space-efficient form factor while still delivering powerful performance tailored for creative professionals.
The ProArt Station PD5 comes equipped with "smart LED light bars" designed to provide users with important status information regarding the CPU and GPU.
These LED indicators will flash blue if the system load exceeds 90 percent or to provide rendering notifications. The LED colors can be customized to your preference using the ProArt Creator Hub software.
Additionally, the ProArt Station offers the convenient feature of rendering progress email notifications.
For users who prefer alternatives to email, it can also send notifications via Microsoft Teams, ensuring that you stay updated on your rendering tasks.
To prevent accidental shutdowns, the tower features a latched power button.
Furthermore, a built-in handle adds portability to the design, making it easier to move and transport the PC tower as needed.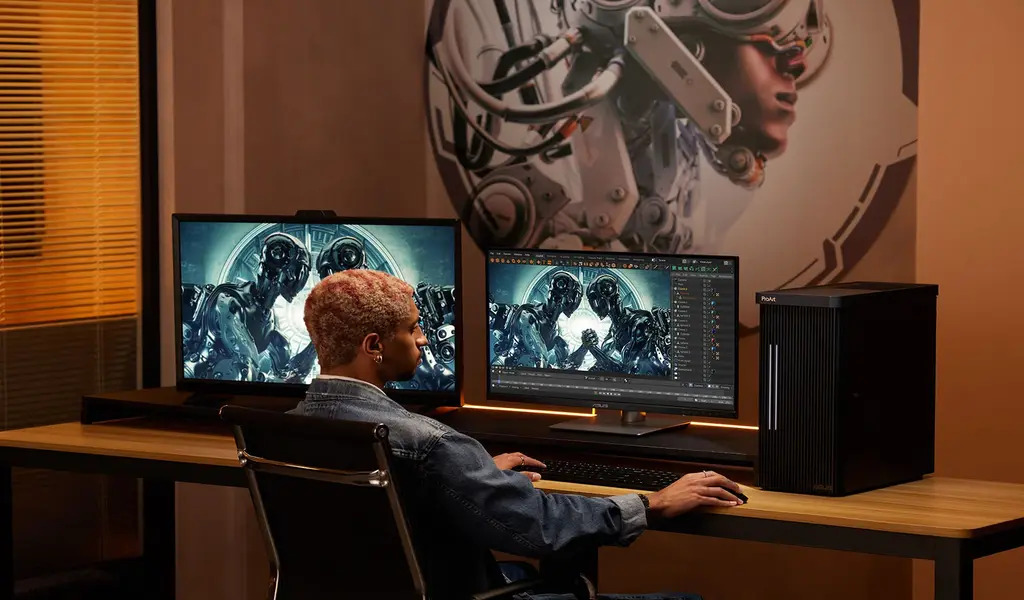 Asus has prioritized a quiet computing experience with the new ProArt tower, thanks to its "improved multizone cooling design."
This design not only enhances internal airflow but also offers more space for crucial components such as the CPU, GPU, and PSU to operate optimally.
As a result of these improvements, the system's operational noise level is maintained at a hushed 40dB or below.
This commitment to quiet operation ensures that creative professionals can work in a peaceful environment without being disrupted by excessive system noise.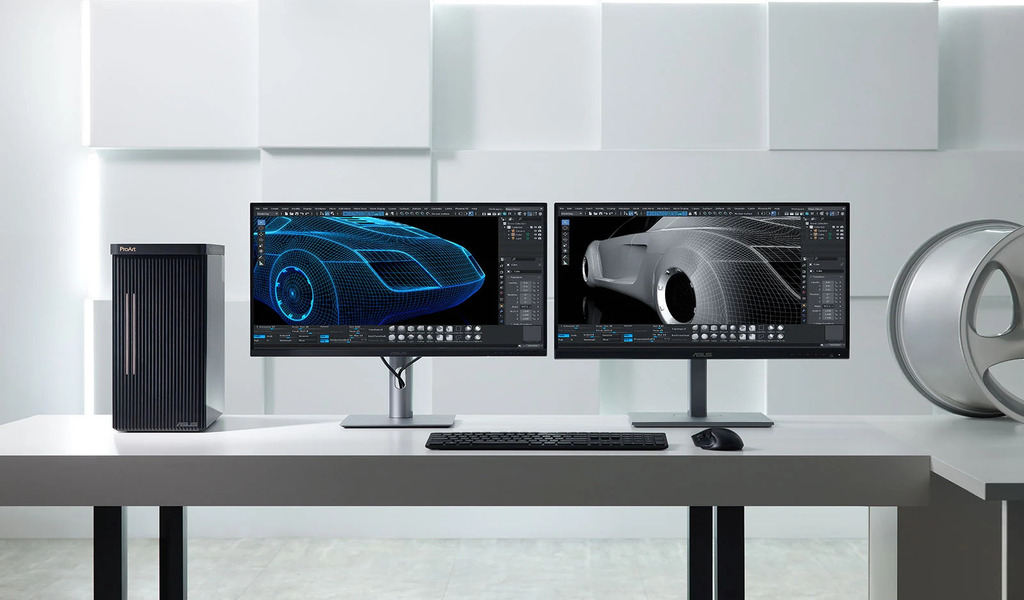 The efficient airflow management, as achieved through the improved multizone cooling design, ensures that hot air is effectively directed outside of the ProArt tower.
This strategic cooling approach serves to reduce the temperatures of critical components like the CPU and GPU, thus maximizing their performance.
By maintaining stable operating temperatures, the system minimizes the risk of slowdowns, application crashes, and unexpected shutdowns, delivering a reliable and seamless computing experience.
The ProArt Station PD5 is priced at $2,700, and it is available for purchase starting today. When you buy the PD5, it comes with a wired mouse and keyboard as part of the package.
Additionally, Asus has plans to release two additional configurations of the ProArt Station PD5 in the upcoming quarters, with one scheduled for Q4 2023 and another in Q1 2024.
These options provide users with even more choices to suit their specific computing needs.
MORE RELATED NEWS:
OpenAI's ChatGPT Can Now Browse The Internet For Real-Time Information
Top 5 Best Camera Phones In 2023
Record-Breaking Return: NASA Astronaut And Russian Cosmonauts Return After Year-Long Space Odyssey