The Ultimate 5-Step Guide for Implementing Google Analytics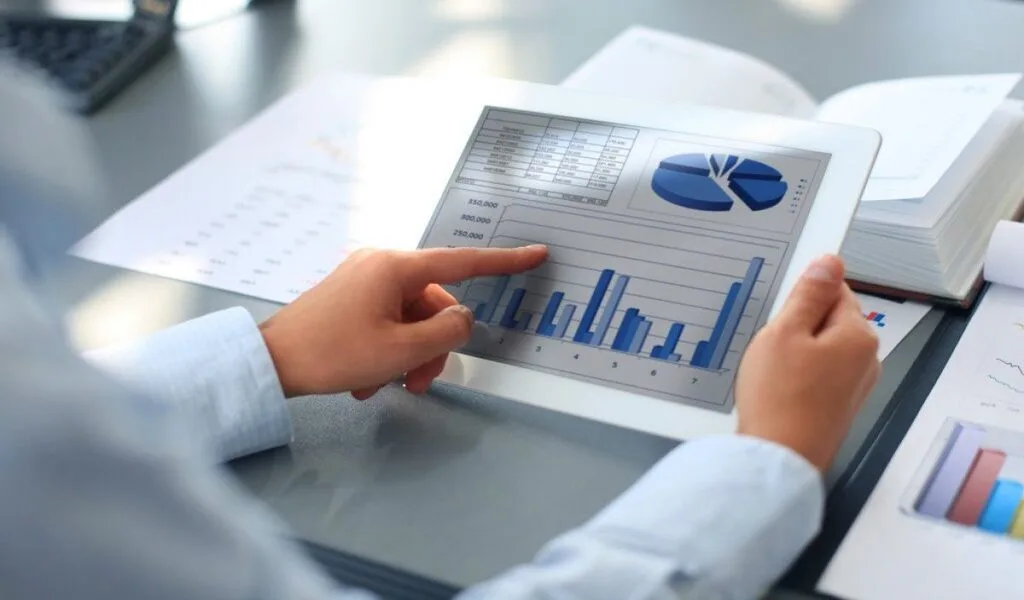 When you launch a business website or blog, your main objective is to increase traffic and transform visitors into paying customers. Google Analytics (GA) is an essential tool for measuring such metrics and providing an extensive range of valuable data.
Efficiently using this information can significantly impact your marketing strategies and decision-making procedures.
If you are new to Google Analytics and unsure how to set it up, this guide is for you. Follow our 5 simple steps, and you will master the art of implementing Google Analytics like a pro!
The Importance of Accurate Google Analytics Setup
Inaccurate or misleading data from poorly set up Google Analytics (GA) can have disastrous consequences for businesses that rely on it to make crucial decisions. The challenge is identifying setup errors, which can go unnoticed as data continues to be collected.
Webmasters have often made the mistake of placing two tracking codes on a page, resulting in misleading numbers being reported and strategies built under false pretenses. Unless other external sources like Semrush are being used to monitor traffic, it can be difficult to know if something is wrong.
Redoing the entire GA setup and trying to make sense of historic data is a time-consuming predicament. Though GA is a powerful data analysis tool that can yield game-changing insights, it's incredibly complex, and errors can easily occur.
Step 1 – Create your GA4 account
Ready to take your website analytics to the next level? The first step is creating your Google Analytics (GA) account. Don't worry, it's easy!
To get started, simply log in to your regular Google account (yes, the one you use for Gmail and other Google services). If you don't have a Google account yet, create one now.
Next, head over to the Google Analytics homepage and hit "Start for free" in the top right corner. This will take you to the account creation page, where you'll need to complete three simple sections.
With your GA account up and running, you'll have the power to manage and monitor all of your website traffic and activity.
Step 2 – Establish Your Data Stream for Google Analytics 4
When you first access your GA4 dashboard, you'll be asked to set up a data stream. This serves as an entry point for the data you collect from your website, which we'll discuss in the next step.
Before you proceed, ensure that you have selected the correct account in the top left corner and the correct property in the Admin dropdown menu. If you've created a UA property, the page may look distinct.
Step 3 – Gather Data from Your Website
Unlock valuable insights about your website traffic by collecting data through your GA4 portal. Adding an Analytics tag to your web pages is all it takes to start collecting this valuable data. Our small snippet of code will help you uncover key information about your visitors and guide you toward making informed decisions.
The most common way to deploy the GA4 snippet is via Google Tag Manager. However, if you're facing difficulties in this area, it's best to consult with your Google Ads agency to support you with a clean integration.
Step 4 – Gather Data from Your Website
GA's customization capabilities allow you to tailor your data collection and analysis to better align with your business objectives. While some companies consider a "conversion" as a paid purchase, you can define it as a user downloading an e-book or submitting an enquiry form. This enables you to gain unparalleled insights and improve your reporting quality.
Step 5 – Verify your GA4 setup
Once you've completed the GA setup, it's important to ensure it was successful. Wait 15-30 minutes and then head to the "Reports" tab on your GA4 dashboard. Open the "Realtime" report to check if the "Users right now" card is refreshing every 15 seconds with a new count of users. This confirms everything is set up correctly.
Note that processing user behavior and acquisition data takes 24-48 hours. If you're still not seeing any data after this period, refer to Google's troubleshooting section.
Conclusion
Google Analytics is a game-changer for businesses, big or small. It provides valuable insights and data that can help you make informed decisions. But with great power comes great responsibility. Don't underestimate the potential of this tool. Use it wisely and see your business thrive.
SEE ALSO: Web3 Jobs: Exploring Opportunities In The Decentralized Web