Powerball Jackpot Soars To $925 Million After No Winners In Wednesday's Drawing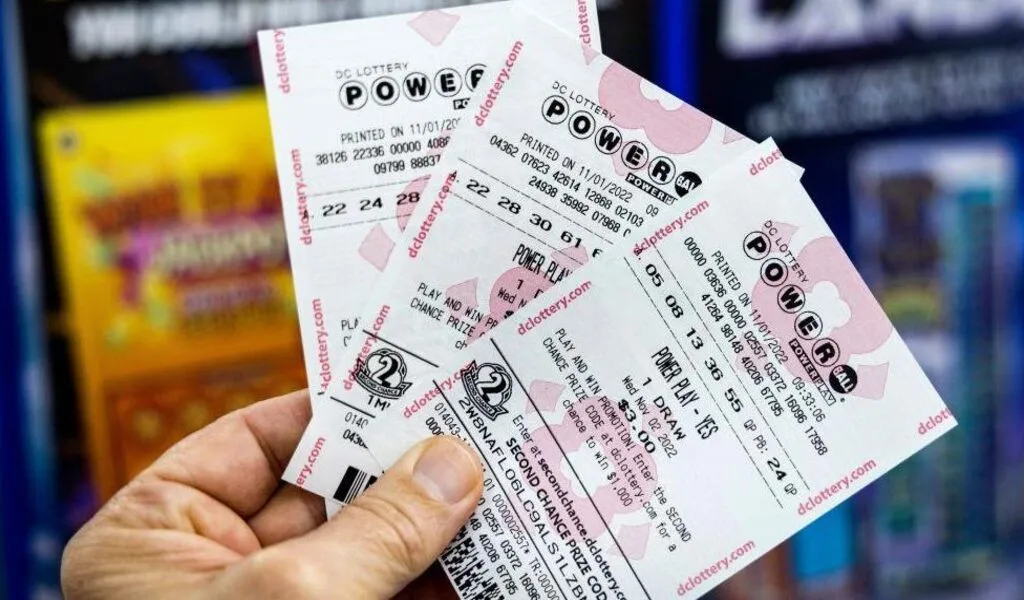 (CTN News) – After Wednesday's drawing yielded no jackpot winners, the Powerball prize has surged past the $900 million mark and shows potential for further ascension in the all-time jackpot rankings.
The current estimated value of the lottery jackpot stands at a staggering $925 million, with a cash option worth $432.4 million.
The forthcoming drawing is scheduled for 10:59 p.m. ET on Saturday, September 30th, and this jackpot now ranks as the fourth-largest in the history of Powerball.
The previous Powerball jackpot hit a remarkable $1.08 billion when a winning ticket was sold in Los Angeles on July 19th, securing its place as the third-largest prize ever in the history of the lottery.
Here's what you should know about the Powerball lottery.
LIVE POWERBALL RESULT
When will the upcoming Powerball drawing take place?
Powerball drawings occur on three separate occasions each week: on Mondays, Wednesdays, and Saturdays, all at 10:59 p.m. ET. The next drawing is slated for Saturday, September 30th.
Powerball Winning Numbers For September 27, 2023
Are You Having a Lucky Today?
Here are The Powerball Winning Numbers For Today:
1 – 7 – 46 – 47 – 63 and Powerball 7

Powerplay was 3x
How to Participate in Powerball
Participating in Powerball involves a simple process with various potential prizes. Here's a step-by-step guide:
Cost: Each Powerball entry costs $2.
Number Selection: Choose five numbers ranging from 1 to 69 for the white balls. Then, select one number from 1 to 26 for the red Powerball.
Number Selection Options: You can either manually pick your preferred numbers on a play slip or opt for a random selection by the lottery terminal.
Winning Combinations: To win, your chosen numbers must match one of the following combinations:

Match all 5 white balls + 1 red Powerball for the Grand Prize.
Match all 5 white balls for a $1 million prize.
Match 4 white balls + 1 red Powerball for a $50,000 prize.
Match 4 white balls for a $100 prize.
Match 3 white balls + 1 red Powerball for a $100 prize.
Match 3 white balls for a $7 prize.
Match 2 white balls + 1 red Powerball for a $7 prize.
Match 1 white ball + 1 red Powerball for a $4 prize.
Match 1 red Powerball for a $4 prize.

Power Play Option: You have the opportunity to enhance your winnings through the Power Play option, which costs an additional $1 per entry. When the jackpot is under $150 million, this feature can multiply non-jackpot prizes by two, three, four, five, or even ten times.
Prize Structure: Prizes, except for the Grand Prize, are fixed cash amounts. In California, prize payouts may vary depending on ticket sales and the number of winners.
What Are the Odds of Winning Powerball?
Understanding the odds can help you manage your expectations. Here are the odds for Powerball:
The odds of winning the Powerball jackpot are one in 292,201,338.
For the smallest prize, $4 for matching one red Powerball, the odds are one in 38.32.
According to Powerball, the overall odds of winning any prize stand at one in 24.87, based on a $2 ticket, rounded to two decimal places.
What was the biggest Powerball jackpot?
Here are the Top 10 jackpots since the Powerball lottery began in 1992:
$1.586 billion, Jan. 13, 2016: Three winners in California, Florida, Tennessee
$768.4 million, March 27, 2019: Won in Wisconsin
$758.7 million, Aug. 23, 2017: Won in Massachusetts
$730 million, Jan. 20, 2021: Won in Maryland
$699.8 million, Oct. 4, 2021: Won in California
$687.8 million, Oct. 27, 2018: Two winners in Iowa, New York
$632.6 million, Jan. 5, 2022: Two winners in California, Wisconsin
$590.5 million, May 18, 2013: Won in Florida
$587.5 million, Nov. 28, 2012: Two winners in Arizona, Missouri
$564.1 million, Feb. 11, 2015: Three winners in North Carolina, Puerto Rico, Texas