Police on Alert after a Spate of Problems Involving Tourists in Chiang Mai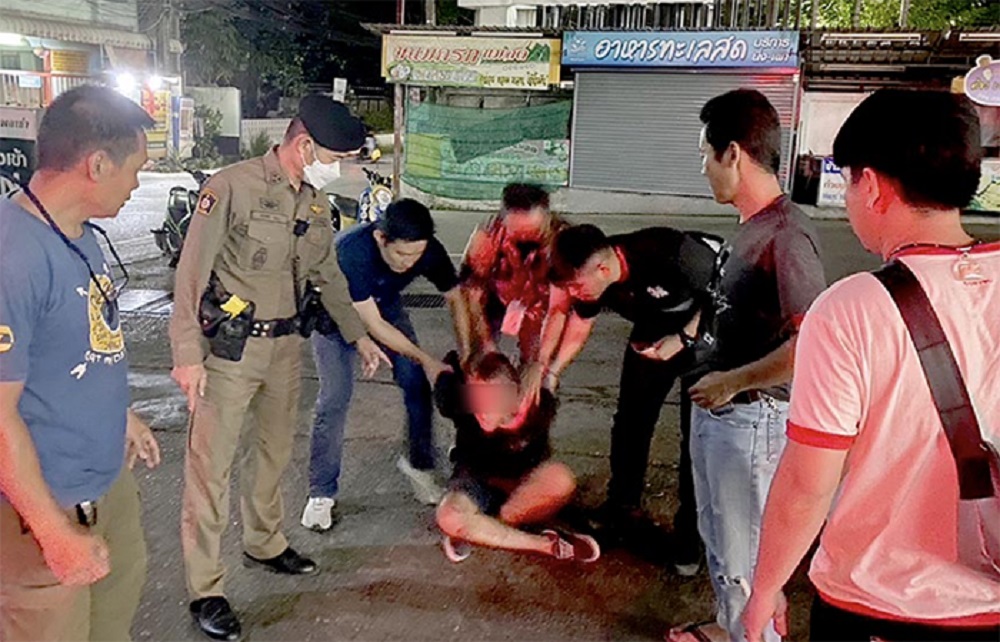 Less than a week ago, Police reported that an American tourist Brian Burggraf, a 28-year-old male from Florida was apprehended after allegedly stabbing and injuring several other tourists in Chiang Mai, Thailand.
On Wednesday evening, an incident was reported by the owner of Home Bar 1981, located in Mun Mueang road in the southeast of the old city.
The suspect had brandished a knife, allegedly injuring two tourists, one of whom is a Norwegian still in critical condition in the ICU.
In a separate incident police report, a Dutch father and son, identified as Erik Jan, 52, and Colin Mike, 20, were among a group of Dutch tourists walking near the historic Chiang Mai moat when they were assaulted. Jan sustained a 10-centimetre-long cut to his throat and two stab wounds on his back, while his son suffered a significant gash on his arm. Both were promptly taken to Chiang Mai Hospital for medical attention.
Eyewitnesses recounted a chilling scene, where Burggraf allegedly approached the Dutch group from behind and launched into the attack without provocation. Local residents further informed the police about another potential attack in the same area, where an unidentified foreign tourist was stabbed in the back. The clothing description from this earlier attack matched that of Burggraf.
Burggraf was arrested in the early hours of Thursday near Jed Yod Plaza marketplace, where police discovered a 15-centimetre-long knife in his possession. While he confessed to attacking the Dutch father and son, the motives behind these assaults still remain unclear.
That same week, several complaints were made to Chiang Mai Police about a French national by the name of Antoine who has allegedly been harassing women around Nimman Road area and in the old city. The whereabouts of the perpetrator is currently unknown, but police are on the lookout and are currently trying to contact the alleged suspect.
Several young women have come to report unruly behavior and unwanted physical advances by the Frenchman, who is also believed to be in his mid to late 20s.
These incidents have sent shockwaves through Chiang Mai, a city renowned for its peaceful environment and hospitable nature.
Chiang Mai superintendent Phuwanat Duangdee confirmed the above reports and stated that charges will be laid. Several people involved in the incidents expressed hope that those involve in any wrongdoing would face severe legal repercussions and potentially be banned from re-entry to Thailand.