Ukraine War: Survival of Avdiivka Residents Amid Russian Assault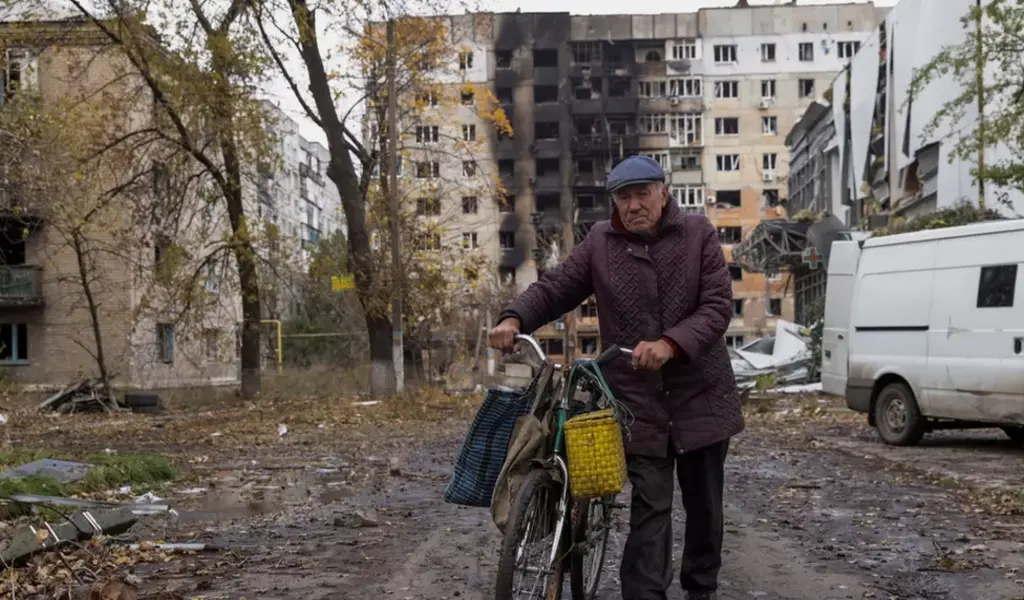 (CTN NEWS) – Amidst the relentless onslaught of Russian missiles obliterating the town of Avdiivka, Hanna is consumed by a sense of urgency to escape. However, her elderly mother adamantly refuses to depart.
"I can't abandon her," Hanna confides over the phone, her voice trembling. "She insists on sleeping in her own bed. At 71, with her leg problems, she can't fetch water or firewood if she's left alone."
In their precarious sanctuary on the fifth floor of an apartment building, they endure an existence marred by the constant barrage of bombings and air raids.
Strikingly, they remain among the dwindling few residents left in Avdiivka.
This town, a crucial and fiercely contested outpost, rests squarely on the eastern Ukrainian front line.
Most of its inhabitants have fled. While conflict has smoldered since 2014, the full-scale Russian invasion last February has seen the population dwindle from over 30,000 to just slightly above 1,000.
Earlier this month, Russia launched a significant offensive on the town, intensifying the fighting in recent days.
Ukrainian President Volodymyr Zelensky characterized the situation as "exceptionally challenging."
Hanna describes the dire state of affairs: "Everywhere you look, windows and doors are shattered. Daily attacks hinder our efforts to repair them; they're broken again as soon as they're fixed."
Often described as the gateway to the occupied city of Donetsk, Avdiivka holds strategic importance.
Seizing Avdiivka, situated nearby, would allow Russian and proxy forces to push the front line further, creating obstacles for Ukrainian forces aiming to reclaim the territory.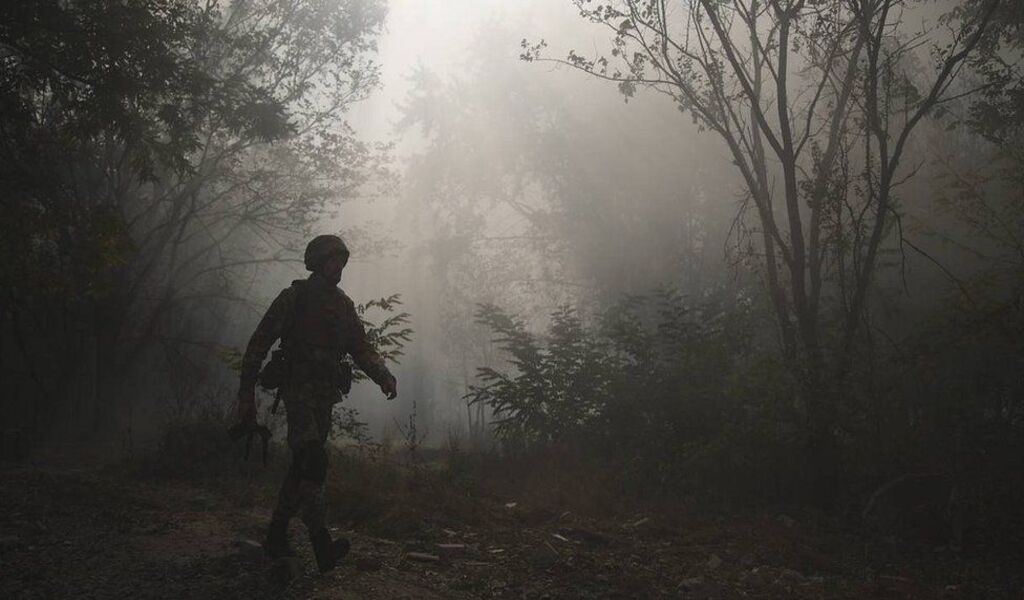 Journeying to the last surviving shop in Avdiivka is a gamble with life itself, according to Hanna.
The absence of safe havens makes the town an exposed target, where the threat of instant danger lurks.
The whistling warning of an impending attack offers scant moments to find shelter.
Regrettably, that last shop, too, has become another casualty of the relentless destruction that has befallen Avdiivka.
With their essential lifelines disintegrating, the people of Avdiivka have been increasingly reliant on a government-sponsored refuge known as the Point of Invincibility.
These facilities, scattered throughout Ukraine, were originally conceived as beacons of hope, providing not just food, warmth, and power, but also a refuge from the ever-present perils of war.
In Avdiivka, however, a chilling reality has taken hold. For some residents, the Point of Invincibility has become their new home.
Maryna, a dedicated nurse in her forties, was once a volunteer at the facility, but her involvement turned into a matter of sheer necessity after her home was ravaged, leaving its doors and windows shattered in the aftermath of an attack.
Even within the relatively secure confines of the basement refuge, rest remains an elusive luxury.
Maryna's nights are marred by the haunting symphony of missiles that pierce the sky, creating an atmosphere of perpetual dread.
"Missiles fill the night sky," she laments. "Every day and every night. Their numbers are overwhelming, and everyone in this beleaguered town lives in the clutches of fear."
Avdiivka's afflictions have taken a toll on families as well. Maryna's grown son, recognizing the dangers of their home, chose to flee the town.
Maryna, like many others, nurtures the hope of following him to a place where safety and peace can be found once more.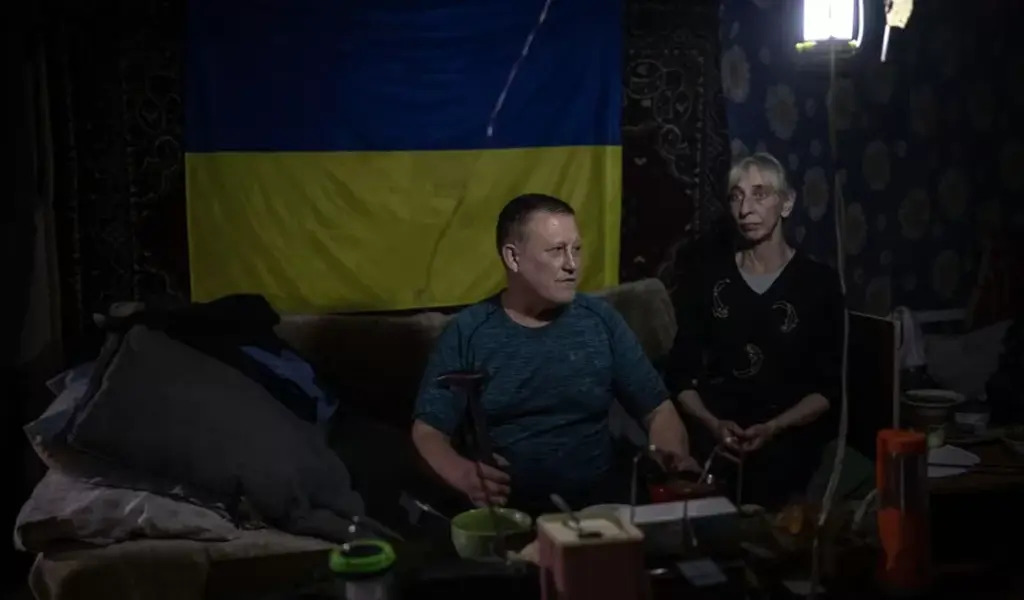 Efforts to evacuate the remaining residents of Avdiivka are fraught with challenges and danger.
The responsibility for these harrowing missions falls to a specialized police unit known as the White Angels, who tirelessly lead the evacuation operations.
However, even their unwavering dedication encounters resistance from those hesitant to leave their homes.
Hennadiy Yudin, a devoted member of the White Angels, sheds light on their demanding task.
In the past week, they managed to safely evacuate 50 individuals, but the situation on the ground has taken a perilous turn.
"The attacks on the town and the nearby villages are ceaseless," he reveals.
"They come from various sources, including artillery, multiple rocket launchers, and aerial bombardments with guided bombs and missiles.
These attacks target not just the town itself but also the homes where people continue to eke out an existence."
As Maryna, one of those preparing for evacuation, reflects on her hometown, she is overwhelmed with nostalgia for Avdiivka before the scourge of war descended upon it.
"We used to have a park, a beautiful boulevard, numerous shops, and thriving greenery.
We planted trees and cultivated a harmonious environment. This place was once vibrant with culture, festivals, and celebrations."
With a flicker of hope in her voice, Maryna expresses her desire to return one day.
Yet, as she shelters amid the desolation of her hometown, a haunting fear gnaws at her heart — the possibility that there may be nothing left to return to.
"There is no Avdiivka anymore," she laments, her words echoing the sentiment of countless residents who have witnessed the irreversible transformation of their beloved town into a ghostly, war-torn landscape.
MORE RELATED NEWS:
US rejects Israel-Gaza ceasefire as Hamas released 2 female hostages
Gold Price Today, October. 24th, 2023 – TUESDAY
LEGEND LOST: Veteran Indian Spinner Bishan Singh Bedi Died at the age of 77