Thailand's PM to Reverse Recreational Cannabis Legalization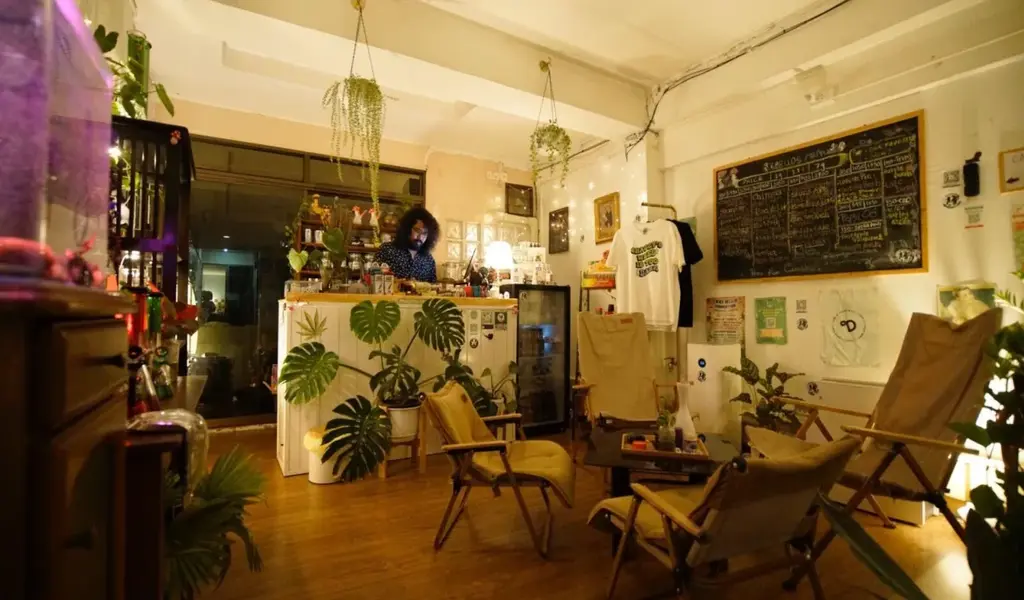 (CTN News) – Despite over a year since Thailand legalized recreational cannabis usage, the country's new prime minister has announced plans to repeal the law.
The Southeast Asian country was the first in Asia to legalize cannabis for recreational use in June 2022. Since then, several companies have entered the marijuana industry without much in the way of consumer protection or government oversight.
Hundreds of clinics have opened in major Thai cities, and many sell recreational items with more than the 0.2% tetrahydrocannabinol (THC) concentration allowed by law.
Furthermore, not all stores have the necessary license, and despite the law prohibiting cannabis use by anybody under the age of 20, this is not often enforced.
People in the area are quite angry about this and have been demanding stricter laws. Srettha Thavisin, who took office as prime minister last month, told Bloomberg that his government would restrict cannabis use to medical causes.
Ultimately, "the law will need to be rewritten," as Srettha put it. The situation must be fixed. For therapeutic purposes exclusively, we may have that regulated," he said.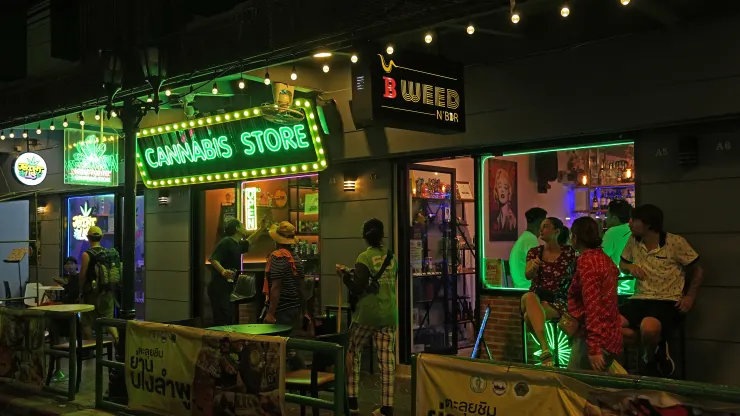 He disagreed with the legalisation of cannabis for recreational use and claimed that "drug abuse is a big problem for the country" in a separate interview with Reuters.
Many professionals in the field believe stronger regulations are desirable because they will reduce the likelihood of an oversaturated market and end the widespread false belief that cannabis is only harmful when used for recreational purposes.
Cannabis has been utilized for a long time in traditional Thai medicine as part of various holistic health therapies.
"As it stands, the market is oversaturated with cannabis that hasn't undergone proper lab testing," said Soratat Pongsangiam, president of Greenhead facility, a traditional medical facility in Phuket.
Because of this overstock, prices have fallen dramatically, by as much as 50-60% since we started out. He believes that the industry's confidence and control might be restored with the implementation of stronger restrictions.
"The market is in disarray right now, with few players playing by the same set of rules."
He anticipates a full ban on e-cigarettes and their constituent extracts, such as oil and wax. He also suggested that cannabis retailers might be required to provide monthly sales reports so that authorities could track what customers bought and from whom.
He predicted that authorities would crack down on illegal pop-up stores that avoided paying taxes and didn't comply with quality regulations and registration requirements.
Exporting Cannabis: A New Opportunity?
Associate professor of plant sciences at Bangkok's Chulalongkorn University, Sornkanok Vimolmangkang, reiterated this sentiment: "The industry would like to see clear regulations, and they want it restricted for medical purposes."
One of Srettha's coalition allies, Bhumjaithai party leader and Deputy Prime Minister Anutin Charnvirakul, was instrumental in the decision to legalise recreational cannabis use.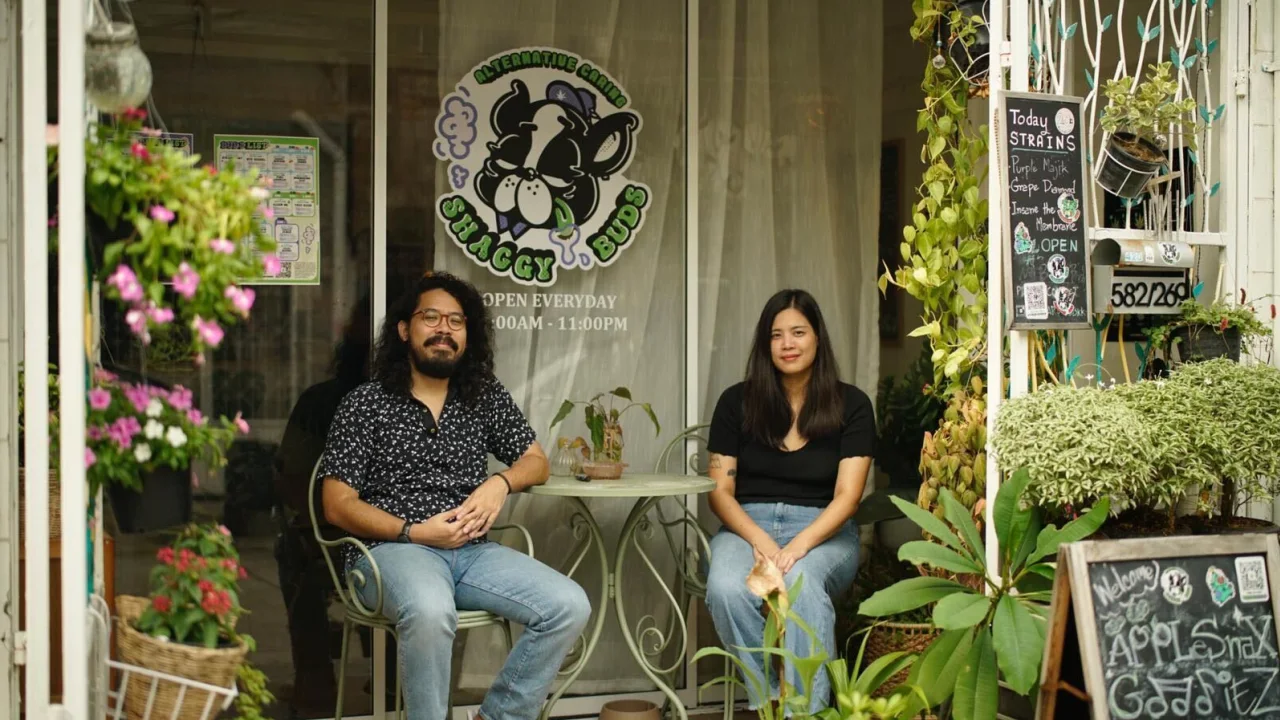 At the time, he was convinced that decriminalization would be good for society as a whole, but now, with the argument over unrestricted use still going strong, he is advocating for stricter industry oversight. However, he concluded that rescheduling marijuana as a Schedule I substance was not something he wanted.
Sornkanok predicted that Health Minister Anutin would not allow cannabis to be reclassified as a Schedule I substance. According to the author, "there would be a way to compromise the regulations to minimise aggressive feedback among coalition parties."
Some patients have been dissuaded from taking cannabis for medical reasons, according to health professionals, because of the drug's widespread availability and popularity among recreational users.
Many clinics informed CNBC that many current sources claim to be medical cannabis platforms but often prioritise money over patient wellness. As a result, reputable medical clinics' credibility suffers as they become increasingly difficult to distinguish from dispensaries.
There is an immediate need to create greater confidence among patients seeking cannabis treatment, according to Dr. Jintana Manorompatrasal, founder of Bangkok's Sawasdee Clinic, which specialises in alternative medicine.
This, Jintana argues, might help the public view the cannabis industry more favourably, which would be good for business in the long run. From the perspective of a healthcare provider, harsher regulations may also reveal the need for additional research.
She cautioned that any changes to the law would have to be accompanied by a discussion of how to assist local growers, producers, and dispensaries.
Challenges and Potential in the Cannabis Industry
Anutin was reportedly quoted as predicting Thailand might become an exporter of cannabis products to lawful international markets like the U.S. before the general election in May. Some market observers have speculated that this would occur if Srettha's new proposed law were to pass.
Medicinal cannabis and other traditional plants have been propelled to the forefront thanks to Thailand's "medical hub" policy, which, according to Jintana, is in line with the idea of exporting cannabis goods to legal overseas markets.
Given adequate market support, the entire business has enormous growth and development potential, including cultivators, extractors, researchers, and service providers. Higher quality plants, more variety, better product development, and more innovation are all possible outcomes of such funding.
However, there are many who are still sceptical.
Quality must be increased to match worldwide export requirements at a relatively cheaper price, according to Chulalongkorn University professor Vimolmangkang. Adding, "It's challenging," she continued.
In the end, transparent rules are required to guarantee sufficient demand for cultivators.
Pongsangiam from the Greenhead Clinic argued that now is the time to develop "clear and stringent laws" to guide the industry towards a sustainable route.