Thailand Reverts Back To 30-Day Entry Visas For Most Nationalities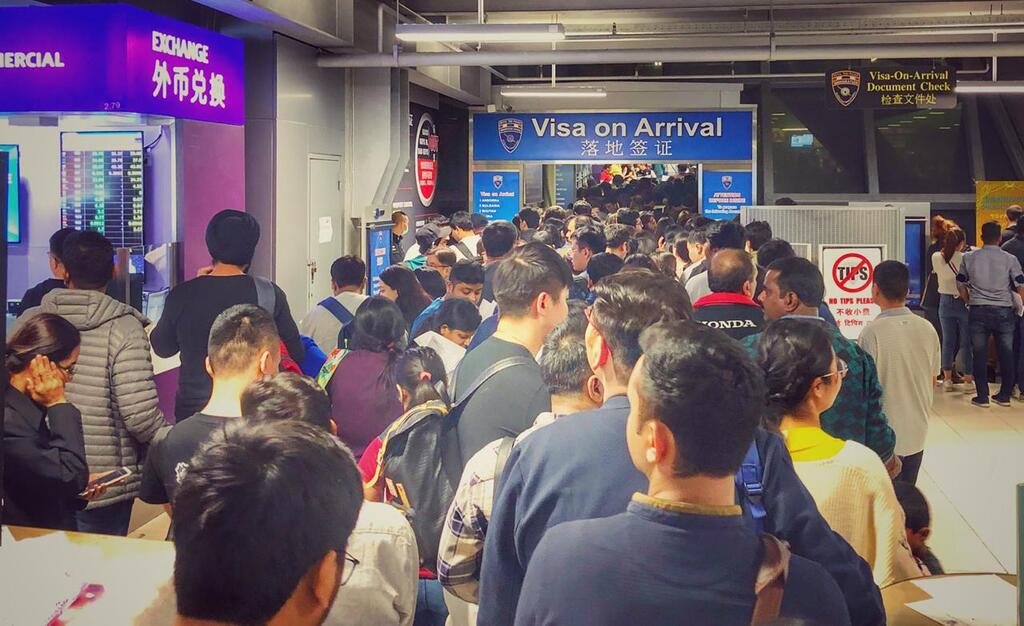 Thailand reinstates 30-day entry visas for the majority of nationalities. For some time, it was anticipated that the Government of Thailand would consider keeping the 45-Day Visa Exemption stamp that was in place until March 31st through the end of the year, but that has not happened, and visa-free entries are now limited to the original 30-Day time period.
The 45-Day Entry Exemption for a broad range of nationalities went into effect on October 1, 2022, in an effort to boost the Thai tourism industry.
Most visa-waiver-eligible western passports are issued with a 30-day entry stamp that can be extended once for an extra 30 days at a local immigration office.
Extending the entry period by two weeks has proven to be very beneficial to long-term travellers; however, the issue is how many of those arrivals remained in hotels, resulting in increased income as a tourist rather than cheaper Air BnB. (not really allowed in Thailand).
The 45-day visa waiver stamp was reinstated last October as Thailand sought to stimulate the tourism industry and encourage visitors to remain longer in the hope of spending more money.
Other than checking how many people stayed longer than the initial 30 days, it's presumably difficult to tell if that actually happened.
Tourism Authority proposes extension of 45 day visa exemption
The Tourism Authority of Thailand (TAT) recommended to the government in late January that the measure be prolonged until the end of the year. To boost tourism recovery, Thailand's Tourism Authority suggested extending the 45-day visa-free policy until the end of 2023.
Foreign tourists arriving in Thailand between October 1, 2022 and March 31, 2023 were eligible to remain in the kingdom for the following periods, based on their passport country.
Visa-on-arrival stays will be increased from 15 to 30 days. Visa on Arrival is available to passport holders from 19 nations.
Visa exemption stays for passport bearers from the 64 countries with which Thailand has bilateral agreements will be increased from 30 to 45 days.
Thailand exceeded its target of 10 million tourists in 2022, welcoming 11.5 million in total, which the TAT attributes primarily to the country's extended visa on arrival/visa exemption policy.
The TAT predicted last year that extended stays would cause tourists to remain in Thailand for an additional five days on average. If each tourist spent 4000 – 5000 baht per day, that's an additional 20,000 baht pumped into the Thai economy for each trip.
Extended stays have been critical to producing tourism income, propelling Thailand's tourism industry to be one of the most quickly recovered in post-pandemic Southeast Asia. However, a complete recovery is still a long way off.
As a result, the TAT has suggested extending the visa on arrival/visa exemption on arrival policy in order to help Thailand meet its goal of 25 million foreign arrivals by 2023.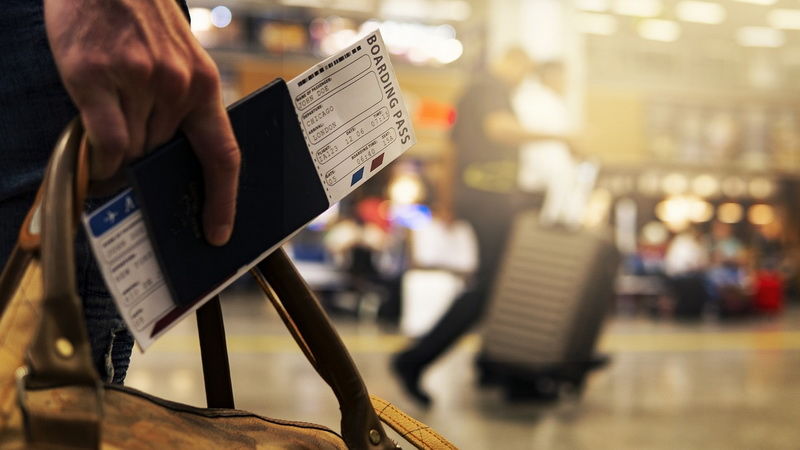 Thailand's Immigration Let Visa Extension Expire
This was in mid-January, and nothing happened until March 31st, so the regulation merely expired and reverted to the initial entry duration specified in the visa waiver agreements.
It's not uncommon for Thailand to make such decisions at the last minute, so I'm not surprised they simply let it die rather than making a huge deal about it. The notion was that it would appeal to longer-term tourists, but I'm convinced that it didn't have the desired effect.
All it did was assist long-term visitors who are usually in the country on tourist visas avoid another visa run. While this demographic spends money in the nation, it is far less than a genuine tourist would spend on a daily basis, as measured by hotel receipts and other expenses.
Those who always cry the loudest, however, are hardly legitimate "tourists" in Thailand, but rather the usual "barstool crowd" that attempts to get by cheaply and stays put through methods such as visa runs. The same people fought for years when Thailand had the "Covid extension," which was a visa relief or extension that gave those who applied 60 days of stay without having to leave the country. This finally ended in August of 2022, long after Covid was no longer a problem, and yet people still complained about the program's termination.
Those who want to remain longer can apply ahead of time for a 60-day tourist visa, which is of course more expensive and involves uploading a variety of documents as most embassies have moved to the e-visa application system.
Both entry choices can be extended for another 30 days at a local immigration office for a fee of 1,900 Baht.
When entering Thailand, some countries, including Korea and many from South America, receive a 90-day visa waiver stamp, typically based on reciprocity.
60-day Tourist e-Visa for Thailand
Thailand has officially reverted to the original rules for visa waiver arrivals, which means that most countries from Europe, North America, and Japan will receive the basic 30-day entry allowance, rather than the 45-day allowance that has been in effect for the past six months.
The Thai Tourism Authority's rumors and pleas did not result in the program's extension. Some people who expected the initiative to be expanded were disappointed and became vocal on various online platforms, including Richard Barrow's page.
If visitors wish to remain longer in Thailand, they can obtain a 60-day tourist e-visa prior to arrival or extend their stay once at a local immigration office. I recommend getting an e-visa because it is much cheaper, more convenient, and much simpler than going to an immigration office in Thailand. Depending on where you go, you could easily spend a half-day there standing in line. (Bangkok being the worst).