Escalating Tensions On The Lebanon-Israel Border Heighten Concerns Of Broader Conflict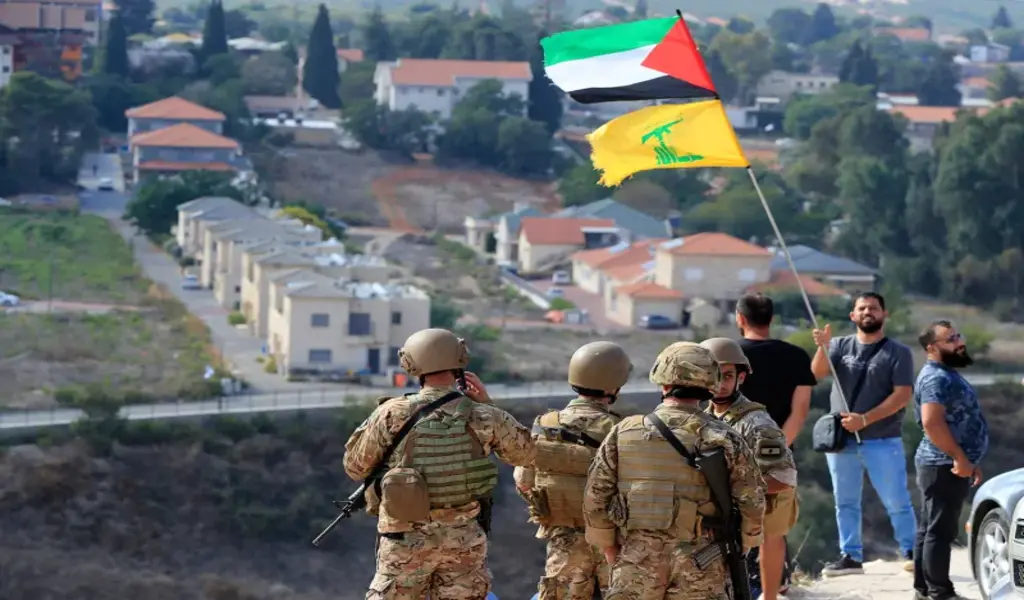 (CTN NEWS) – The crossfire occurring on Lebanon's border with Israel may seem limited in scale compared to the conflict between Hamas and Israel further south.
The fighting has been confined to a relatively small area along the demarcation line, resulting in at least 13 casualties since it began last Saturday.
However, despite the seemingly localized nature of this conflict, it has the potential to escalate into a regional war with involvement from multiple actors, including Iran and the United States.
Hezbollah, an Iran-backed armed group, wields significant influence in southern Lebanon and operates in partnership with Iran's elite Revolutionary Guard Corps in Syria.
This connection places Hezbollah in close proximity to the Israeli-occupied Golan Heights, where it operates alongside Tehran-aligned forces. The situation is complex and fraught with regional implications.
The current border skirmishes may serve as a flashpoint that could trigger a broader conflict, drawing in various regional and international players.
The risk of escalation should not be underestimated, and diplomatic efforts to defuse tensions and prevent a wider conflict are crucial.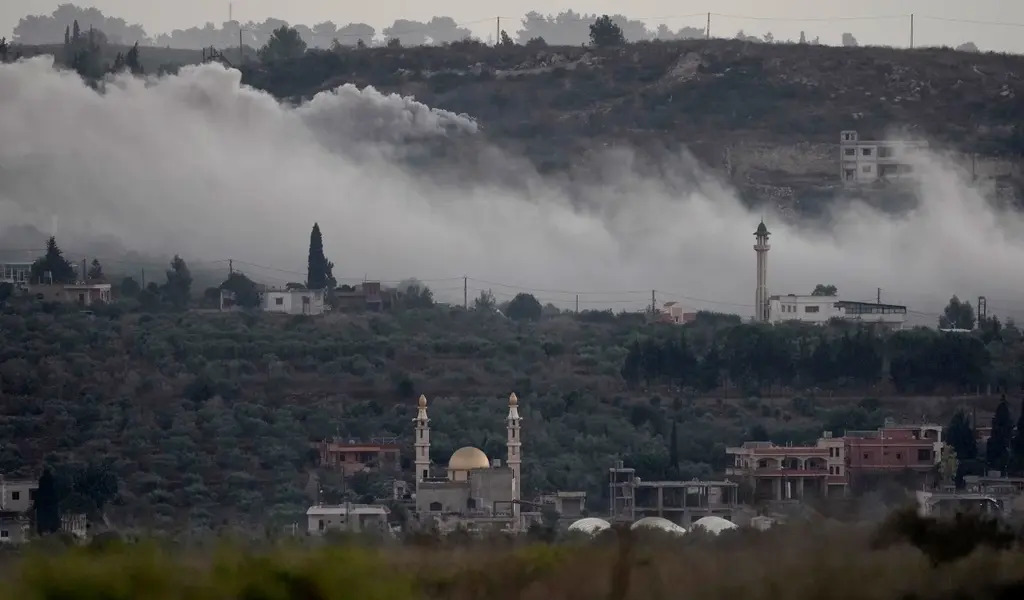 Iran's Foreign Minister Amir Abdollahian has expressed concerns over the possibility of expanded fighting and has discussed the situation with counterparts from several countries.
He emphasized the urgent need to stop Israeli actions in Gaza and provide humanitarian aid. He also warned of the diminishing prospects for political solutions and the increasing likelihood of the conflict spreading to other fronts.
The rising civilian death toll, particularly among Palestinian civilians, including many children, has ignited anger and concern across the Arab and Muslim world, amplifying the potential for further regional tensions.
The United States' deployment of two large aircraft carriers to the eastern Mediterranean is a significant and concerning development.
It underscores the potential for a broader conflict if the situation on the Lebanon-Israel border escalates into a full-scale war. The situation remains highly volatile, and diplomatic efforts are urgently needed to prevent a wider regional conflict.
Skirmishes Escalate into Serious Clashes
The recent skirmishes in the Lebanon-Israel border region initially began as a series of low-level exchanges of fire between militants in Lebanon and Israeli forces.
The escalation followed a surprise attack by Hamas on October 7 when Palestinian militants fired rockets from Lebanon into Israel, prompting an Israeli response.
The cycle of violence included rocket launches from Lebanon, Israeli fire into Lebanese territory (including at Hezbollah positions), and Hezbollah launching missiles into northern Israel.
These exchanges resulted in casualties, with three Israeli soldiers and three Hezbollah fighters killed by Friday morning.
The situation remained tense and volatile, with the potential for further escalation. Diplomatic efforts were needed to prevent a wider regional conflict.
The escalation of hostilities continued as, on Friday around 5 p.m., a tragic incident occurred when Reuters journalist Issam Abdallah, who was from southern Lebanon, was killed in an Israeli strike.
This strike also wounded at least six other international journalists. Video evidence clearly showed that the journalists were wearing vests marked as "press."
An Israeli Apache helicopter was flying over their location, and according to Lebanese security sources and video footage seen by CNN, the journalists were fired upon by artillery, as indicated by both Lebanese army and Israeli statements.
Israel stated that it was investigating the incident and mentioned that it had been shelling Lebanese territory with artillery fire in response to an explosion at a border fence in Israel's Hanita, near where Issam Abdallah was tragically killed.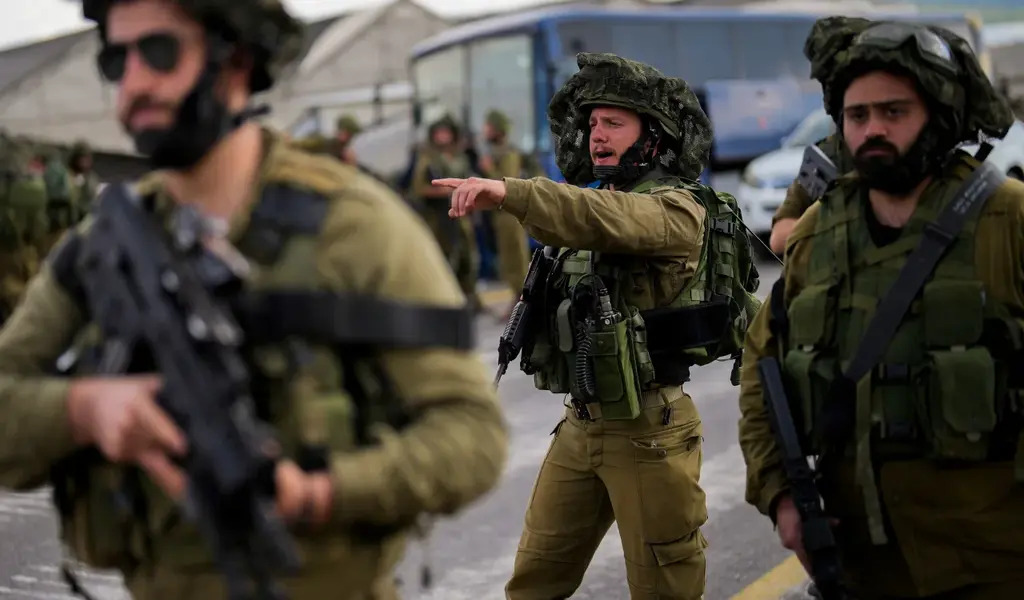 The situation at the Lebanon-Israel border continued to deteriorate over the next days.
On Saturday, Hezbollah launched a series of strikes at Israeli targets in the disputed Shebaa Farms region, followed by a barrage of artillery fire from Israel.
The tensions escalated on Sunday when Lebanese militants fired at several Israeli locations along the border, resulting in the death of one civilian and one soldier.
Israel, in response, declared a closed military zone within the 4-kilometer area near its border.
Hezbollah's cross-border attacks were explicitly linked to the killing of journalist Issam Abdallah and two elderly civilians in Israeli attacks in the border region on Sunday.
Hezbollah's attacks demonstrated precision using Russian anti-tank guided missiles known as Kornets.
After each attack, Hezbollah released videos showcasing their precision and the direct hits that surprised Israeli troops seen in the videos.
These videos play a critical role in the psychological warfare that underpins this conflict, highlighting the increased sophistication of Hezbollah's arsenal since the 2006 Lebanon-Israel war, when they relied largely on inaccurate Soviet-era Katyusha rockets.
That conflict ended with no clear victor, but Hezbollah thwarted Israel's plan to dismantle the group, challenging Israel's aura of invincibility.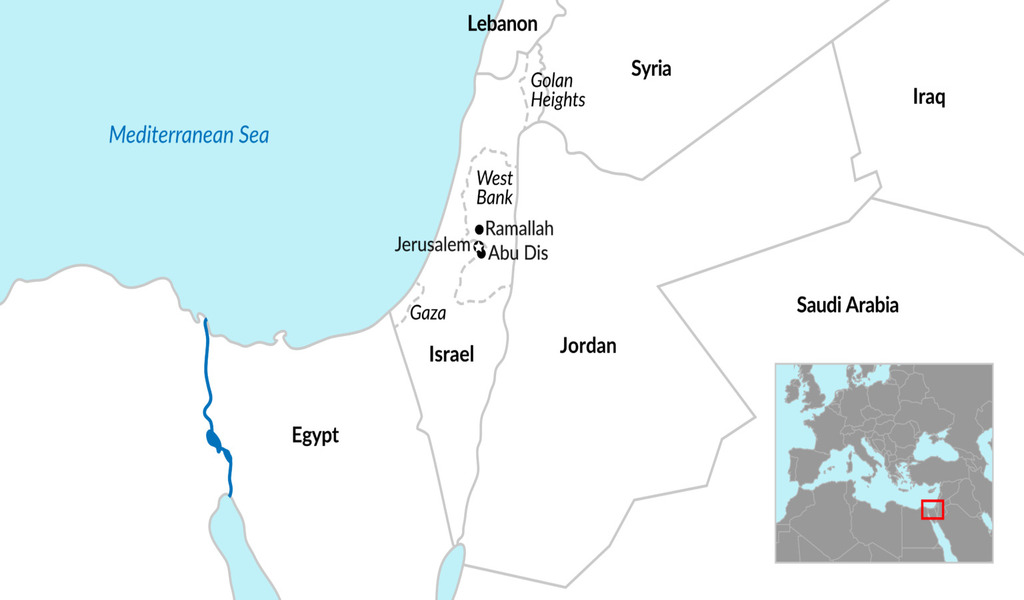 Hezbollah has significantly built up its arsenal over the years, and its fighters have gained extensive experience in urban warfare through their involvement in the conflict in Syria.
They have battled various factions, including ISIS and al-Qaeda-affiliated groups, as well as those attempting to overthrow Syrian President Bashar al-Assad.
Hezbollah's leader, Hassan Nasrallah, has alluded to the possibility of his fighters conducting an incursion into northern Israel should a new war erupt between Lebanon and Israel.
Precision-guided missiles used by Hezbollah during the recent conflict have raised concerns among Israeli and U.S. officials.
Nasrallah has claimed that his group has over 100,000 fighters and reservists.
Historically, both Israeli and U.S. officials have taken these claims seriously, given the group's growth in size and power under Nasrallah's leadership.
However, Nasrallah has been conspicuously silent since October 7, and the reasons for his silence are uncertain.
In recent addresses, he praised the growing alliance between Hezbollah and Hamas, even though the two groups were on opposing sides during the Syrian civil war.
Nasrallah also hinted at a potential shift in the rules of engagement between Hezbollah and Israel, indicating that the group might intervene on behalf of the Palestinians.
This has led many observers to speculate that Hezbollah may expand its fight against Israel if Israel launches a ground invasion into Gaza.
The situation remains unpredictable, and world leaders are closely monitoring developments along the Lebanon-Israel border with apprehension.
MORE RELATED NEWS:
El Deif, The Alleged Mastermind Of The Hamas Attack: What You Need To Know
Poland's Law And Justice Party Leads In General Election, Third Term Uncertain
EU Regulators Delay Approval For Novavax's Variant-Tailored Covid-19 Vaccine