Police Officer Demands 60K From Chinese Tourist for Vaping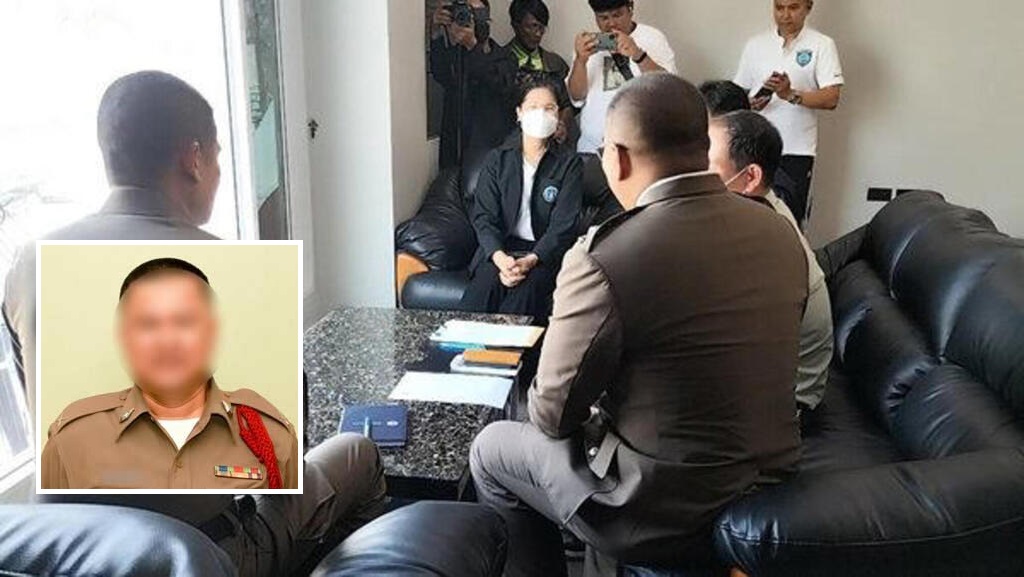 A police officer in Pattaya, Thailand has been transferred to an inactive post after allegedly demanding 60,000 baht from a Chinese tourist for possession of an e-cigarette. His transfer came as a result of a Channel 3 news report and accompanying photos that aired on Tuesday.
A Chinese tour guide was said to have sent a message to other guides in his group saying that a tourist in his care had been detained by a police officer who demanded a 60,000 baht fine for possessing a vape.
The amount was reduced to 30,000 baht after some haggling. In Thailand, vaping devices are illegal. The incident allegedly occurred on January 28 in Pattaya.
After learning about the report, Chon Buri police superintendent Pol Maj Gen Kampol Leelaprapakorn sent an urgent letter to Pattaya police chief requesting that the matter be investigated.
The officer mentioned in the report was identified as Pol Snr Sgt Maj Noppakrit Pornwatanathanakij, a traffic police officer at Pattaya station.
Pol Maj Gen Kampol transferred him outside Pattaya on Tuesday to help with the operations centre at Chon Buri police headquarters.
A fact-finding committee has been formed to investigate the alleged bribe solicitation. It was tasked with compiling all evidence, including examining surveillance camera recordings from the area where the alleged extortion occurred. If there is evidence against the officer, the report will be used in court.
As ordered, Pol Snr Sgt Maj Noppakrit reported to the Chon Buri police chief yesterday. He denied extorting money from the Chinese tourist over the phone.
Yesterday, the director of the Office of Public Sector Anti-Corruption Commission Region 2 went to Pattaya police station to monitor the case.
Taiwanese actress accuses Thai police of corruption
Last month, a Taiwanese actress made headlines in Thailand after claiming that Thai police forced her to pay a bribe during her visits to Bangkok in January. The actress advised others to exercise caution when visiting the country.
Before asking about visas, the police conducted a body search and searched their pockets, bags, and wallets, she said.
Her visa was a visa on arrival, but the police said it was unacceptable and that it had to be printed on the passport with an official emblem only, according to Charlene.
Charlene An, posted on Instagram that her taxi was stopped by police in Bangkok and she was forced out. She claims that the group recorded a video of the search but that the officers told them to delete it.
She pleaded with the officers to let them go, and the negotiation lasted about two hours before a police officer approached her and demanded 27,000 baht.
Charlene stated that after she paid the cops, the officers called a taxi for them and let them go.
She also stated that five other Korean women were stopped at the checkpoint and that she was unsure if they were also forced to pay a bribe.
"I will never return to Thailand, and I would like to warn Taiwanese people to be cautious when visiting Thailand, and not carry a lot of cash in their wallets," she said.
This week, her story made headlines in Taiwan and went viral in Thailand.