Police in China Rescue 1000 Cats From Being Sold as Meat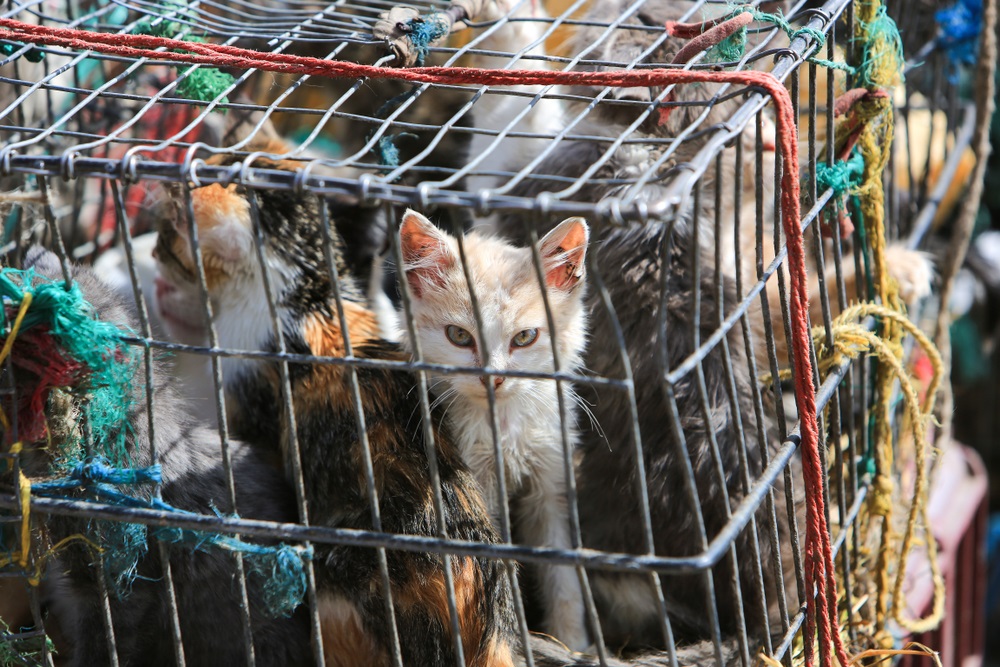 According to state-affiliated media in China, Chinese police have saved more than 1,000 cats from being killed and sold as meat. Police in the eastern city of Zhangjiagang acted on a tip from animal rights activists and stopped the truck carrying the cats.
According to police, the rescued cats were taken to a local shelter. The rescue unearthed a black market for cat meat and sparked new worries about food safety.
Activists claim Cat meat can fetch 4.5 yuan ($0.61; £0.51) per catty, a unit of measure in China that is roughly equivalent to 600g, activists said. One cat can yield four to five catties.
It was unclear if the rescued cats were strays or pets. They were in transit to the country's south where they were to be served up as pork and lamb skewers and sausages.
According to The BBC, activists in Zhangjiagang had noticed a large number of cats being held in nailed-up wooden boxes in a cemetery and monitored it for six days.
When the cats were loaded onto a truck on 12 October, they stopped the vehicle and called the police.
The story on The Paper, published last Friday, got thousands of angry comments on China's social media platform Weibo. Some users called for tighter inspections of the food industry.
"May these people die a horrible death," said one Weibo user.
One user said: "I won't be eating barbeque meat outside any more."
In June, uproar resulted at a college in the province of Jiangxi, when a student discovered a rat's head in his meal. School authorities initially tried to claim that it was duck meat before admitting that the student was right.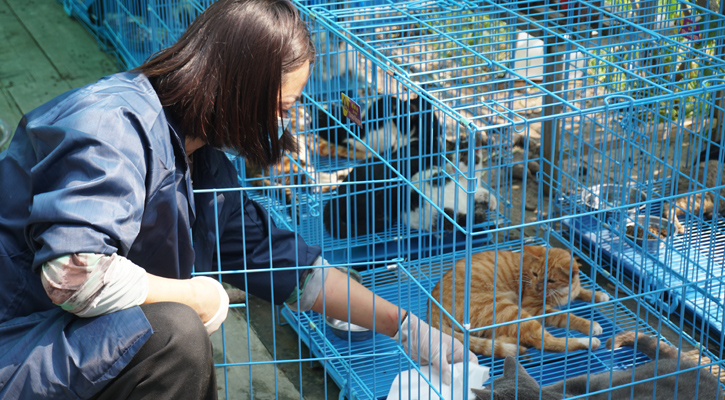 Traditional Chinese cuisine includes cat meat in several dishes, especially in the southern provinces. It's worth noting that eating cat meat isn't customary everywhere in the United States, but rather in certain regions. However, it has also sparked heated debate and sparked controversies both in China and around the world.
A increasing number of activists and animal welfare organisations in China are fighting to end the widespread practise of eating cat and dog meat.
There have also been attempts to prohibit the slaughter of cats and dogs in specific parts of China by enacting legal protections for them.
Respect for cultural variations and openness are essential in approaching this topic. Similar to general culinary preferences, cultural and regional norms regarding the consumption of cat meat can vary greatly.
However, it is important to be aware of the ethical and animal welfare considerations involved with the consumption of cat and dog meat, which have led to initiatives to diminish or eliminate the practise in many parts of the world.
Cat Lovers Praise Thai Man Traveled 300Km With 11 Cats in Sidecar