Pakistan High Court Delays Ruling on Imran Khan's Appeal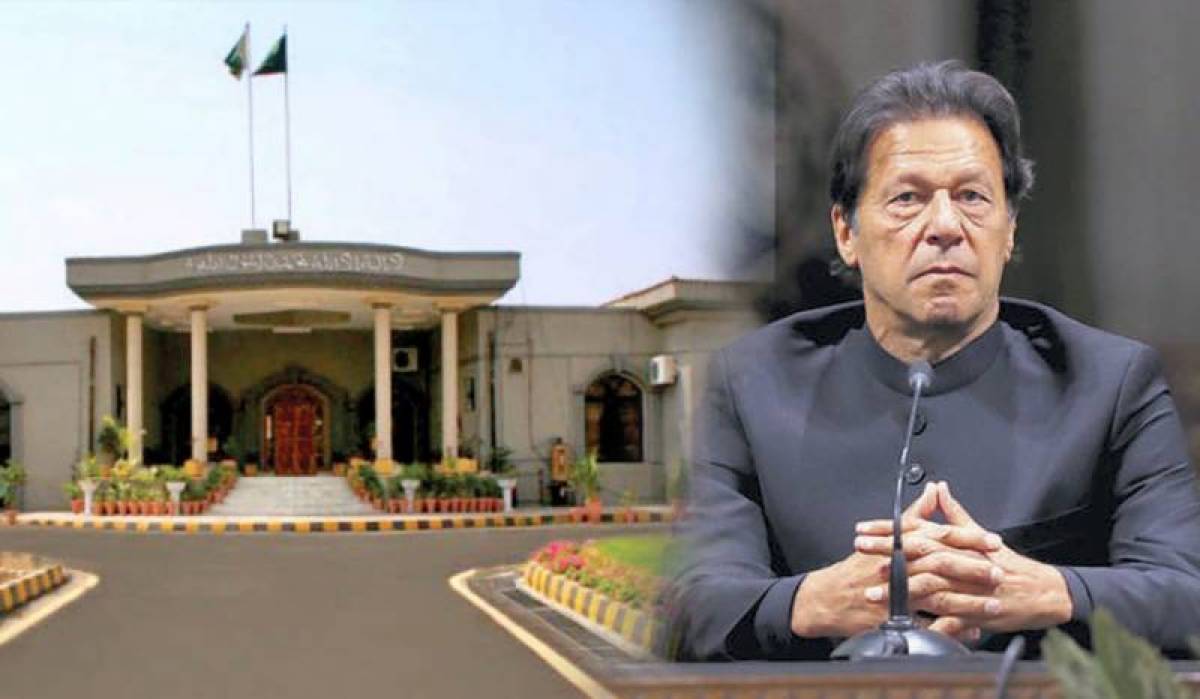 The High Court in Pakistan's capital postponed an important verdict on the recent conviction and three-year term in a fraud case against former Prime Minister Imran Khan. The Islamabad High Court will begin proceedings on Khan's appeal on Friday, according to his lawyers.
A lower court convicted and imprisoned the former Prime Minister and prominent opposition leader on Aug. 5 for allegedly hiding assets after selling state gifts he acquired while in office. A charge Khan's supporters say is politically motivated by the military and the United States State Department.
Imran Khan's legal team demanded his release, claiming that the trial court punished him too quickly. The 70-year-old Khan, who was deposed in an April 2022 no-confidence vote, is currently being imprisoned at the high-security Attock prison in eastern Punjab province.
Even if Khan's conviction is overturned, his release is improbable because other courts have revoked his bail in several cases. He has disputed the allegations of corruption, claiming that he did not break any laws.
Khan's defence team, which includes Babar Awan, Latif Khosa, and Naeem Haider Panjutha, ended their argument during Thursday's hearing. The court hearing was adjourned when the prosecution's lawyer, Amjad Pervez, stated that he required three hours to oppose Khan's appeal.
Earlier, Panjutha, Khan's lawyer, took to X, a platform formerly known as Twitter, to express his confidence about Khan's impending release. Khan is well-liked in Pakistan, despite his conviction and sentence. In the next elections, his opposition Pakistan Tehreek-e-Insaf party is likely to give political opponents a difficult time.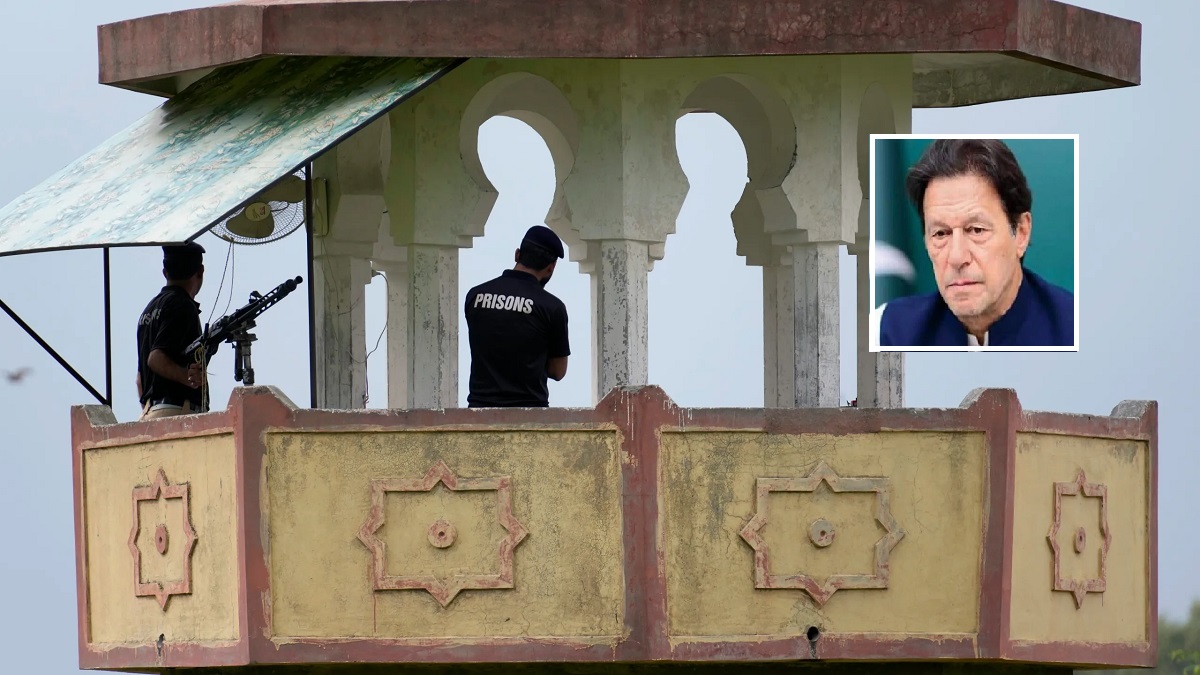 Unless his appeal is accepted and he is released from prison, Khan will be unable to participate in the election.
Earlier this month, Pakistan's Election Commission barred Khan from running for office for the next five years due to his conviction and imprisonment. According to Pakistani law, no convicted individual is eligible to lead a party, run in elections, or hold public office.
Since his departure in 2022, Khan has claimed that his expulsion was the result of a plot by Washington, his successor Shehbaz Sharif, and the Pakistani military, claims that all three dispute. Sharif resigned this month after the parliament's mandate expired.
Khan's legal team has also petitioned Pakistan's Supreme Court for his release. However, the Supreme Court stated that it would not hear the case until the Islamabad High Court ruled on Khan's appeal.
The developments on Thursday come amid escalating political turbulence. The approaching election has been hampered further after the electoral supervision board announced on Aug. 17 that elections must be postponed for four months in order to redraw constituencies to reflect the recently held census.
The constitution calls for a referendum in October or November, and caretaker Prime Minister Anwaar-ul-Haq Kakar is in charge of day-to-day operations.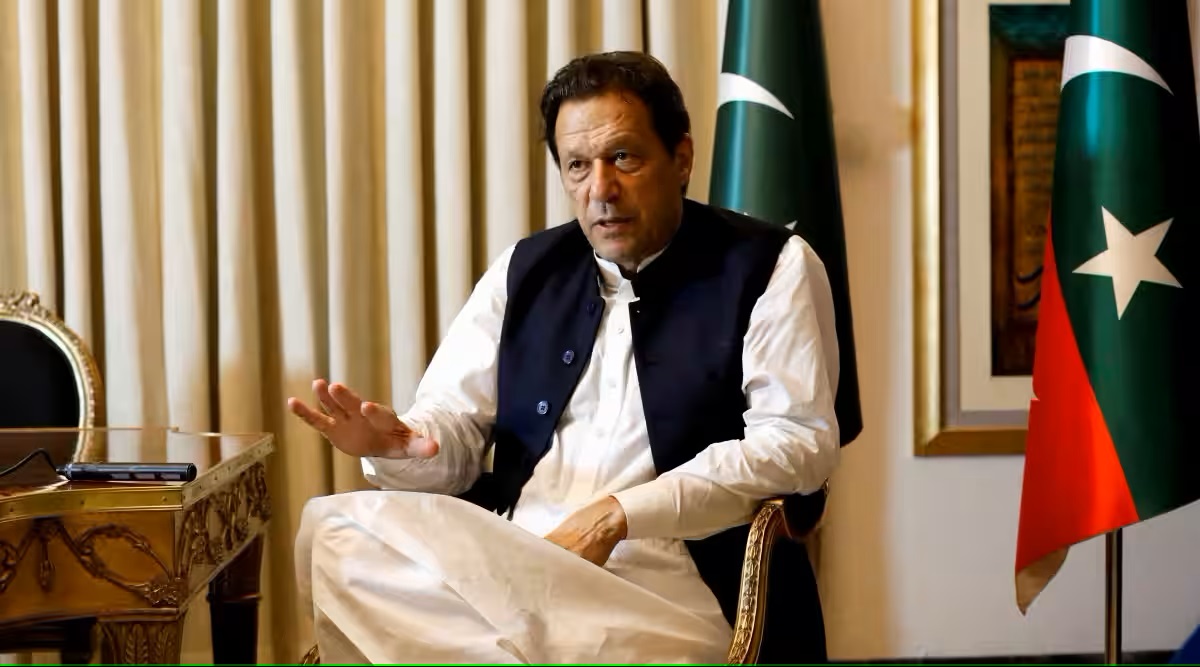 Imran Khan was born in Lahore to a wealthy Pashtun family and educated at prestigious schools in Pakistan and the United Kingdom, including the Royal Grammar School in Worcester and Aitchison College in Lahore.
His family included several great cricketers, including two elder cousins, Javed Burki and Majid Khan, who both served as leaders of the Pakistani national team.
Imran Khan began playing cricket in his teens in Pakistan and the United Kingdom, and he continued to play while studying philosophy, politics, and economics at the University of Oxford.
Khan made his debut for Pakistan's national team in 1971, but he did not become a permanent member of the squad until after graduating from Oxford in 1976.
In 1996, he co-founded and led the Pakistan Movement for Justice, often known as the Pakistan Tehreek-e-Insaf party (PTI). The PTI's aspirations were to bring democracy, growth, and expertise to a country that had long been held back by military meddling, if not outright rule, and the supremacy of a few powerful political families.
Khan began to adopt a nationalist agenda that drew largely on Islamist and anti-western narratives while he stayed in political opposition for almost a decade, rebranding himself as a devoted Muslim and drawing a clear line beneath his earlier persona as a westernised continental playboy. He spoke out against the US "war on terror" and ran for office with an anti-corruption platform, but in 2014, he was accused of corruption by the co-founder of his party in a case that is still ongoing.
Many believe Khan came to power with the support of Pakistan's powerful military establishment, which had dominated the country for decades – both directly through military coups and behind the scenes as the country's political puppet masters.
The military had grown tired of the dynasties that dominated the country's political landscape and began to hunt for a new face to rally behind. According to people in his party, Khan became the "blue-eyed boy" of the military, and by 2018, he had been elected prime minister with a small majority. Khan denies any involvement of the military in his election.
The military "called the shots" during Khan's first few years in power, according to people within his government. Generals were given control of key elements of the government, pro-military policies were enacted, and the media was strictly regulated. Khan's opponents were also heavily repressed, with many imprisoned.
However, cracks began to appear in the partnership in 2021. An emboldened Khan began to detest military rule and tried to fight it, claiming that his administration was being "blackmailed." Meanwhile, the military was dissatisfied with Pakistan's deteriorating economic status. Khan's government openly weakened as they began to withdraw their support secretly.
Despite Khan's best efforts to avoid a vote of no-confidence in April 2022, first by unconstitutionally dissolving parliament and then by declaring martial law, he was deposed after scores of PTI MPs dropped their support.