Myanmar Junta Puts Aung San Suu Kyi 78, Back in Prison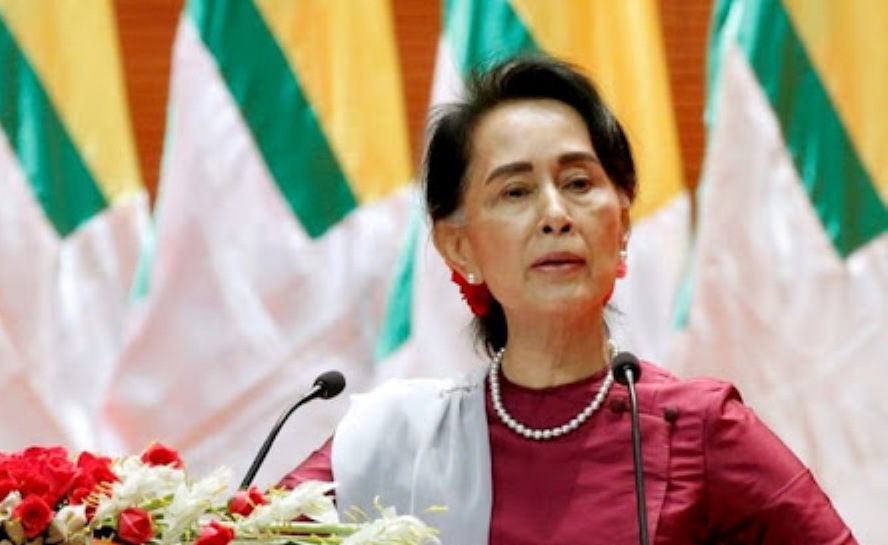 Myanmar's leader Aung San Suu Kyi is apparently back in prison after spending some time in an unknown ministerial residence in the capital following her release to house arrest in July, according to top members of her National League for Democracy party.
According to Irrawaddy website, it is unknown when the dictatorship returned her to prison. According to prison sources, the 78-year-old was ill last week, suffering from a severe toothache and being unable to eat. She was also dizzy and vomiting.
Her request to see an outside dentist was declined, although she was given some drugs, according to RFA. According to a regime spokeswoman, the incarcerated leader is well and undergoing therapy.
According to the Irrawaddy, the jailed leader was returned to solitary confinement at Naypyitaw Prison sometime after her July meeting with Thai Foreign Minister Don Pramudwinai.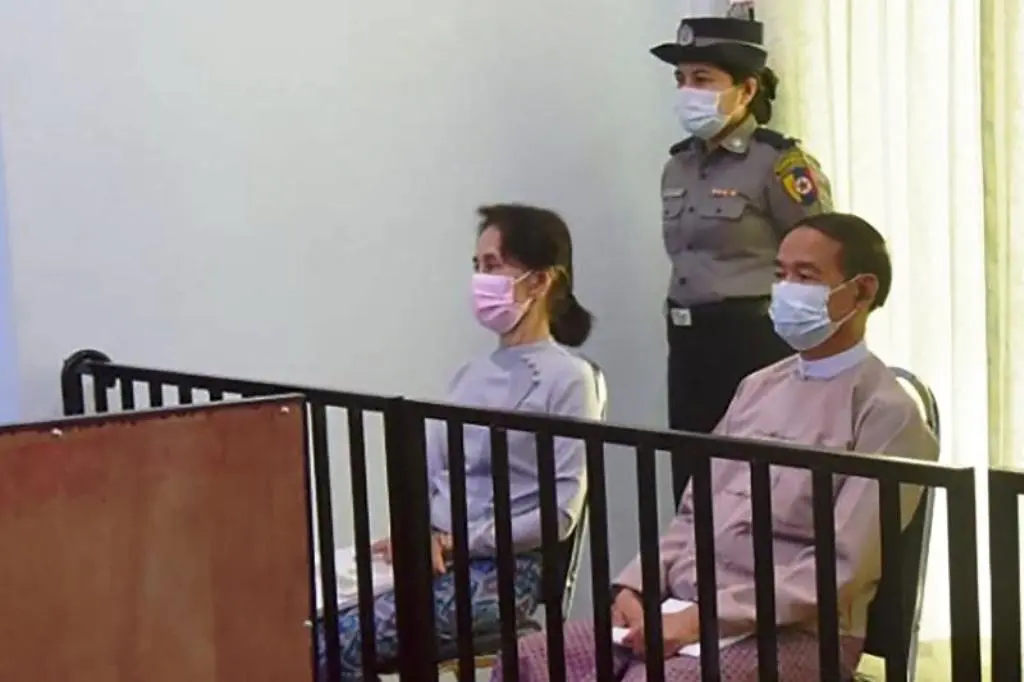 She was taken out of the prison on July 9 to meet Don, her first known contact with a foreign diplomat since her detention following the 2021 military coup. Don announced a few days later at the Asean foreign ministers meeting in Jakarta that Suu Kyi had asked for dialogue to resolve the issue caused by the coup.
The discussion was private and lasted "over an hour," according to a representative for Thailand's Ministry of Foreign Affairs.
In a series of closed tribunals held by the military administration, the former State Counsellor was sentenced to 33 years in prison for a variety of claimed offences.
When the military launched a coup against her elected administration in February 2021, she was jailed. She claims she is innocent.
In early August, the regime commuted her sentence by six years as part of a wider amnesty.
According to opposition sources close to Suu Kyi, the jailed leader has remained aware of the country's circumstances and opposition movements both inside and outside the country.
A former political prisoner who met her several times in the prison camp last year noted that she was encouraged to learn about the resistance movement and had asked close contacts to contact her abroad comrades.
According to sources, the regime's newly appointed Home Affairs Minister Lieutenant General Yar Pyaw paid her a visit in prison last week, but The Irrawaddy was unable to confirm this independently.
When Suu Kyi was Myanmar's State Counsellor prior to the coup, the lieutenant general was active in the country's peace process, along with the country's ethnic armed organisations.

Myanmar's Aung San Suu Kyi
Aung San Suu Kyi is a well-known political figure in Myanmar (formerly known as Burma). She was born on June 19, 1945, in Rangoon (now Yangon), Myanmar, to Aung San, a legendary figure in Myanmar's campaign for independence from British colonial authority.
For her nonviolent struggle for democracy and human rights in Myanmar, Aung San Suu Kyi received international acclaim. She rose to become the leader of Myanmar's National League for Democracy (NLD), a political party created in 1988 to advocate for democratic reforms.
Her political activism and appeals for democratic reform attracted considerable support in Myanmar, but they also made her a target of the country's long-ruling military administration. Aung San Suu Kyi was under house arrest for several years, unable to leave her home or engage in political activities.
Aung San Suu Kyi received the Nobel Peace Prize in 1991 for her nonviolent resistance and attempts to bring about democratic change in Myanmar. Her perseverance in the face of adversity earned her international recognition as a symbol of peaceful resistance.
Myanmar had its first general election in 20 years in 2010, and the military regime permitted only limited political reforms. Aung San Suu Kyi was released from house detention and was elected to the Myanmar parliament in a by-election in 2012. Over the next few years, she sought to move Myanmar towards a more democratic government, despite the fact that the military retained enormous authority in the country.
The situation, however, took a complicated turn in 2017 when violence against the Rohingya minority in Myanmar's Rakhine State prompted charges of ethnic cleansing. The world community chastised Aung San Suu Kyi for her handling of the situation, and her reputation suffered as a result.
A military coup occurred in Myanmar in February 2021, leading to the arrest of Aung San Suu Kyi and other political leaders. The military retook control of the country, and the situation remains fluid and complex, with protests and turmoil continuing.
Aung San Suu Kyi's political career has included both high points and low points. Her legacy is still being debated and discussed, with her contributions to Myanmar's democratic struggle, as well as her handling of the Rohingya issue, being focal points.