Japan Launches Moon Sniper Mission: Aiming To Be The Fifth Nation On The Lunar Surface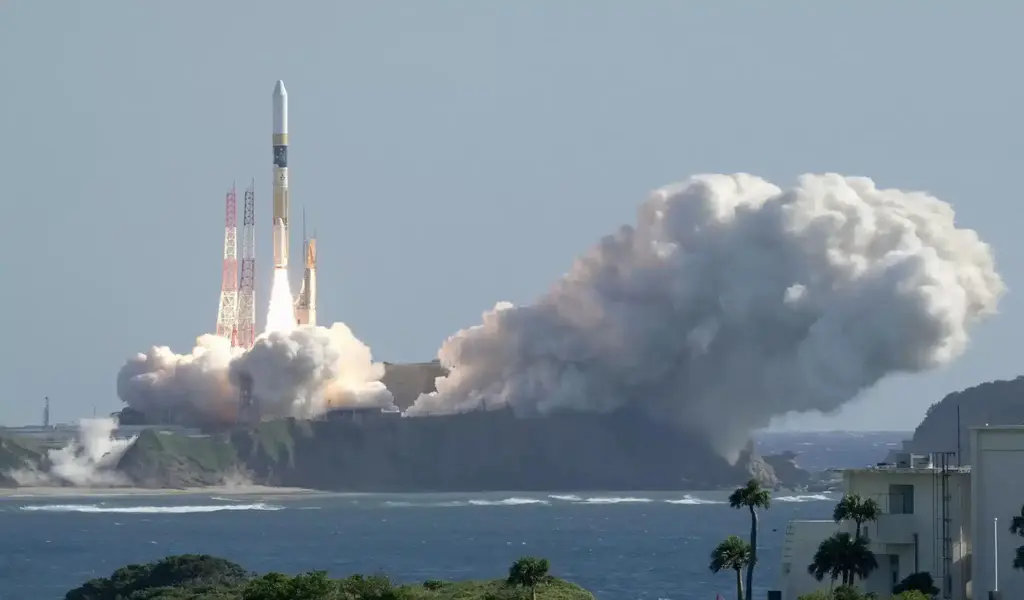 (CTN NEWS) – Japan has embarked on a historic mission by launching a rocket carrying a lunar exploration spacecraft, with the ambitious goal of becoming the fifth nation in the world to achieve a lunar landing.
The Japanese Aerospace Exploration Agency (JAXA) reported that the Smart Lander for Investigating Moon (SLIM) was successfully transported into space aboard the domestic H-IIA rocket, following its launch from the Tanegashima Space Centre in southern Japan on Thursday.
JAXA's mission, affectionately referred to as the "Moon Sniper" project, aims to achieve a precision landing, with SLIM touching down within a remarkable distance of just 100 meters (328 feet) from its designated landing site on the lunar surface.
This precision landing target represents a remarkable departure from the conventional lunar landing distances, which typically span several kilometers.
JAXA's Ambitious Mission to Achieve Precision Lunar Landing
JAXA conveyed, prior to the launch, that the development of the SLIM lander signifies a significant leap forward in humanity's capacity to land precisely where desired, rather than being confined to easily accessible locations.
This advancement opens up the possibility of landing on planets with even scarcer resources than the Moon.
According to JAXA, there has been no prior instance of achieving pinpoint landings on celestial bodies with substantial gravitational forces, such as the Moon.
This ambitious $100 million project is scheduled to reach the Moon in February of the upcoming year.
To date, only the United States, Russia, China, and India have accomplished successful lunar landings.
Notably, just last month, India achieved a historic milestone as its spacecraft touched down near the unexplored south pole of the Moon. This achievement marked a significant triumph for India's cost-effective space endeavors.
The Chandrayaan-3 mission succeeded mere days after a Russian probe crashed in the same lunar region, and four years after a previous Indian attempt narrowly missed success in the final moments.
Setbacks for Japanese Space Start-up ispace in Lunar Landing Attempt
In April, a Japanese start-up called Ispace encountered a setback in its ambitious endeavor to become the first private company to achieve a lunar landing.
During this mission, communication with its spacecraft was lost following what the company characterized as a "hard landing."
Japan has experienced challenges with its launch rockets in recent times. In March, there were fai
lures after liftoff of the next-generation H3 rocket, and in October 2022, the typically reliable solid-fuel Epsilon rocket also faced difficulties.
Furthermore, in July, a test of an improved version of the Epsilon rocket, known as the Epsilon S, ended abruptly with an explosion just 50 seconds after ignition. These incidents underscore the complexities and risks associated with space exploration and launch operations.
RELATED CTN NEWS:
Air Canada Apologizes For Vomit-Contaminated Seats Incident On Las Vegas To Montreal Flight
French Education Minister Reports Nearly 300 Students Defying Abaya Ban In Schools
Hong Kong's Supreme Court Rules For Legal Framework Recognizing Same-Sex Partnerships