India Sends 38.5 Tonnes of Aid to Gaza Strip from Sinai Amid Ongoing Conflict
(CTN News) – On Sunday, India's foreign ministry announced that 38.5 tonnes of humanitarian aid destined for Palestinian civilians in the besieged Gaza Strip had been airlifted to Egypt's Sinai region.
"The material includes essential life-saving medicines, surgical items, tents, sleeping bags, tarpaulins, sanitary utilities, water purification tablets among other necessary items" , Bagchi said in a tweet.
Israel and Hamas have been at war for two weeks now, with Hamas controlling the Palestinian enclave of Gaza and its population of 2.4 million.
After Hamas carried out an attack on October 7 in which they killed over 1,400 people, the Israeli military responded with continuous bombing of the Gaza Strip.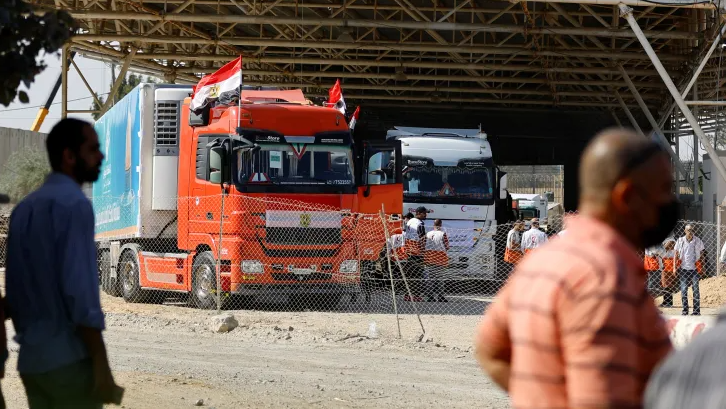 According to the Hamas-controlled health ministry, more than 4,300 Palestinians have been killed during the bombing assault, the vast majority of whom were civilians.
India has strongly denounced Hamas for the attack and reaffirmed its support for a Palestinian state.
Before any ground action, Israel has frequently advised the 1.1 million residents living in northern Gaza to evacuate to the south.
Food, water, and medication, but no fuel, entered Gaza from Egypt on Saturday following discussions and pressure from the United States.
The Hamas authority has complained that not enough aid has arrived despite the fact that 20 trucks carried humanitarian supplies into the Palestinian territories on Saturday. It reported that 1,4 million individuals had been forced to seek refuge in the enclosed territory.