Khalistan Movement: Visa Issuance Suspended Amidst Diplomatic Dispute Between India And Canada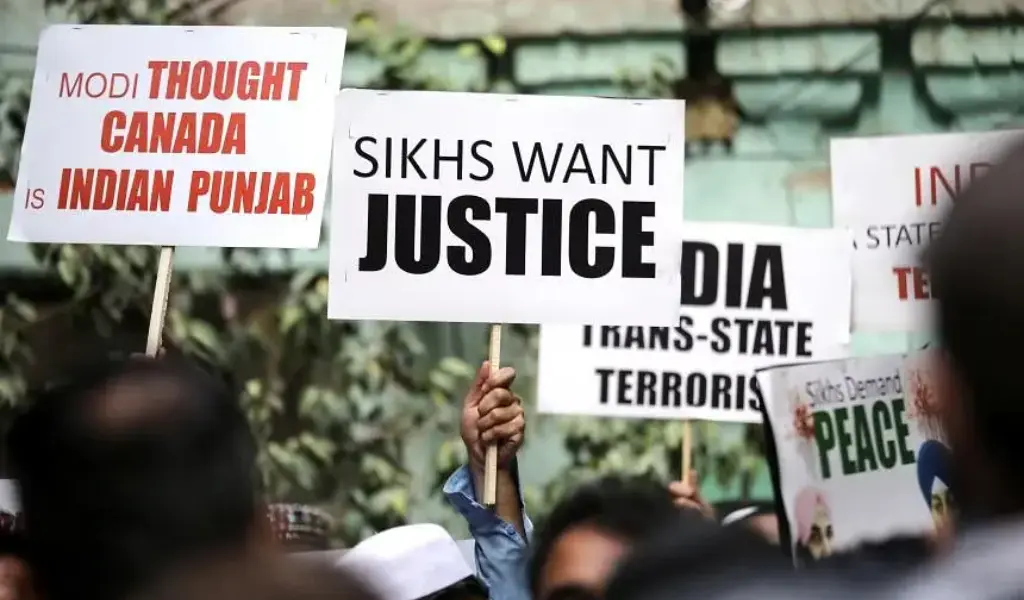 (CTN News) – On Thursday, India announced the suspension of visa issuance for Canada, as conveyed by the service provider, in the midst of a diplomatic dispute triggered by Ottawa's accusation that New Delhi was implicated in the killing of a Sikh separatist near Vancouver.
In an important notice posted on their website on Thursday, BLS International stated: "Important notice from the Indian mission: Due to operational reasons, Indian visa services have been temporarily suspended, effective September 21, 2023, until further notice."
Canada's Prime Minister, Justin Trudeau, has urged India to treat the allegations of Indian involvement in the June murder of Hardeep Singh Nijjar with the utmost seriousness.
The aftermath of this dispute led to reciprocal diplomatic expulsions and a vigorous denial from India, dismissing any insinuation of its involvement in Nijjar's murder as "absurd."
The decision to suspend visas comes one day after India's foreign ministry expressed concerns about the safety of its citizens in Canada due to what it described as "politically-condoned hate crimes and criminal violence."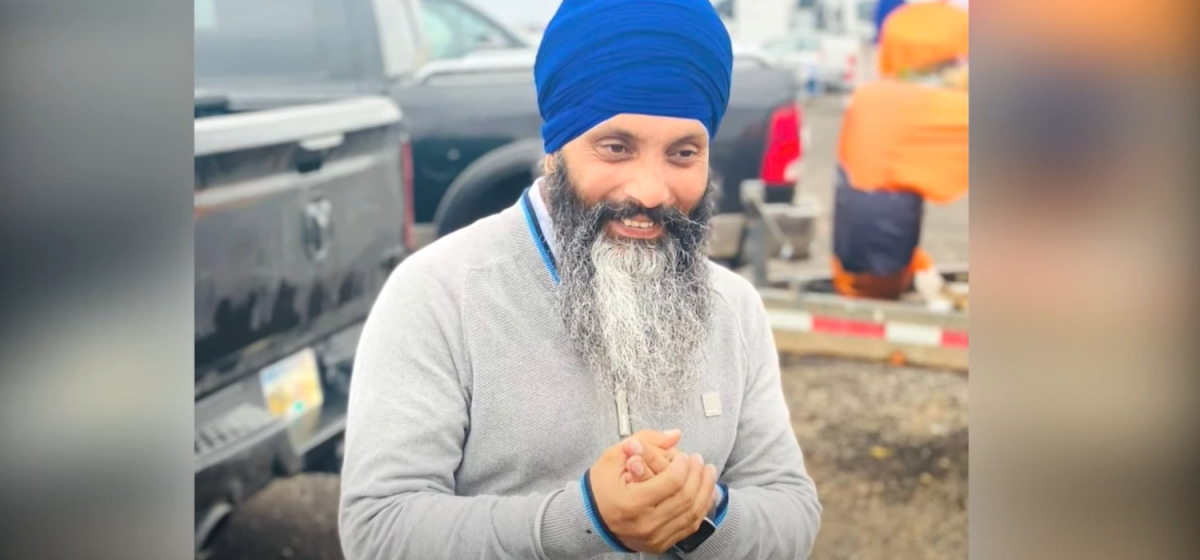 Key Details About The Sikh Movement
Below, we delve into key details surrounding this escalating issue:
The Khalistan Movement: The Khalistan movement seeks an independent Sikh state, Khalistan, and has its roots in the demands for Sikh autonomy within India. It has been a source of tension between Sikh communities and the Indian government for decades.
Allegations of Canadian Support: India has repeatedly accused Canada of providing tacit support to Khalistan activists, claiming that they use Canadian soil as a safe haven for their activities.
Hardeep Singh Nijjar's Assassination: The assassination of Hardeep Singh Nijjar, a prominent figure within the Khalistan movement, occurred in Canada in June. Prime Minister Trudeau's recent statements have raised suspicions about India's involvement in this high-profile killing.
Denials and Counteraccusations: The Indian government has categorically denied any role in Nijjar's assassination, labeling Trudeau's claims as baseless. Simultaneously, India accuses Canada of trying to divert attention from the presence and activities of Khalistan activists within Canada.
Diplomatic Expulsions: The exchange of diplomatic expulsions between the two nations signals a deteriorating relationship and a deepening mistrust between Canada and India.
Indian Ministry Issues Caution Amidst Threats; Controversy Surrounds Hardeep Singh Nijjar
In a statement issued on Wednesday, the ministry stated, "Threats have specifically targeted Indian diplomats and segments of the Indian community who oppose the anti-India agenda."
"Indian nationals are, therefore, advised to exercise caution when traveling to areas and potential venues in Canada that have witnessed such incidents."
The advisory refrained from specifying particular cities or locations that Indians should avoid.
Nijjar was fatally shot by two masked attackers outside the Sikh temple he presided over in Surrey, an outlying suburb of Vancouver.
Hardeep Singh Nijjar, an advocate for the establishment of a Sikh state referred to as Khalistan, was sought by Indian authorities on charges of alleged terrorism and conspiracy to commit murder.
These accusations were consistently denied by Nijjar, as reported by the World Sikh Organisation of Canada, a non-profit organization dedicated to safeguarding the interests of Canadian Sikhs.
The Indian government has accused Ottawa of neglecting the activities of radical Sikh nationalists who promote the formation of an independent Sikh state within northern India.
Canada to Adjust Diplomatic Staff in India Amidst Escalating Threats
In a separate development, Canada's High Commission has announced plans to "adjust" the number of its diplomats stationed in India due to escalating threats against its staff on social media amidst the ongoing diplomatic dispute with New Delhi.
In an official statement, Canada's mission conveyed, "Given the current heightened tensions, we are taking measures to ensure the safety of our diplomats."
It further explained, "With several diplomats having received threats via various social media platforms, Global Affairs Canada is evaluating its diplomatic staff deployment in India."
"As a precautionary measure, we have consequently decided to temporarily modify the presence of our staff in India."