EU Nominations: Mahsa Amini And Elon Musk Among Contenders For EU's Top Rights Prize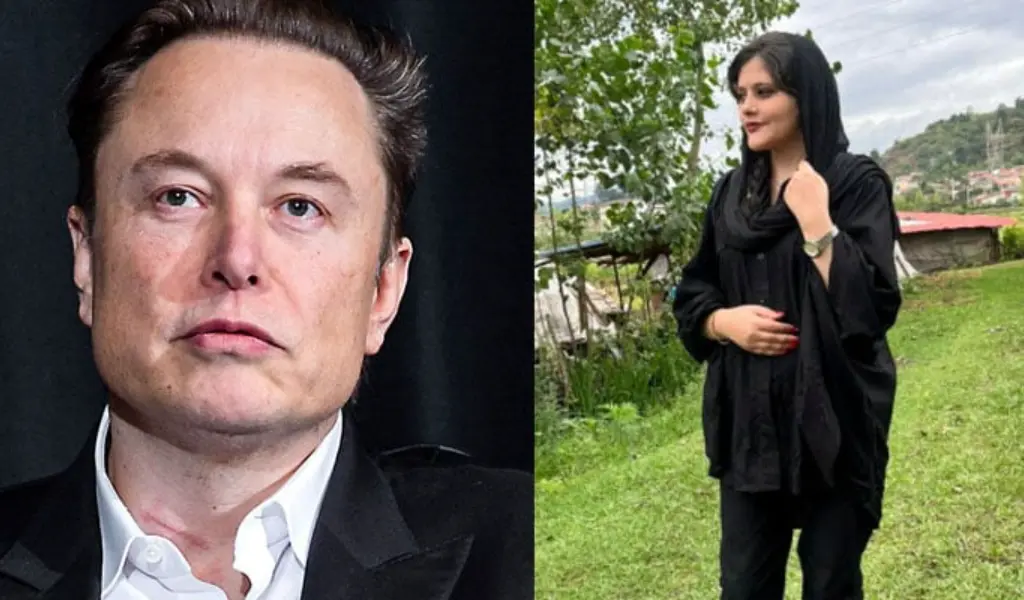 (CTN NEWS) – A year ago, Mahsa Amini, an Iranian Kurdish woman who tragically passed away while in custody, and billionaire Elon Musk were both nominated for the European Union's prestigious top rights prize on Wednesday.
All three major political groups in the European Parliament threw their support behind Amini as the leading contender for this year's Sakharov Prize, which is scheduled to be awarded in December.
The only nomination for Musk came from the small far-right faction within the legislature.
Musk is renowned for his involvement in various ventures, including the tech platform once known as Twitter, now called X, as well as the electric car manufacturer Tesla and the space exploration company SpaceX.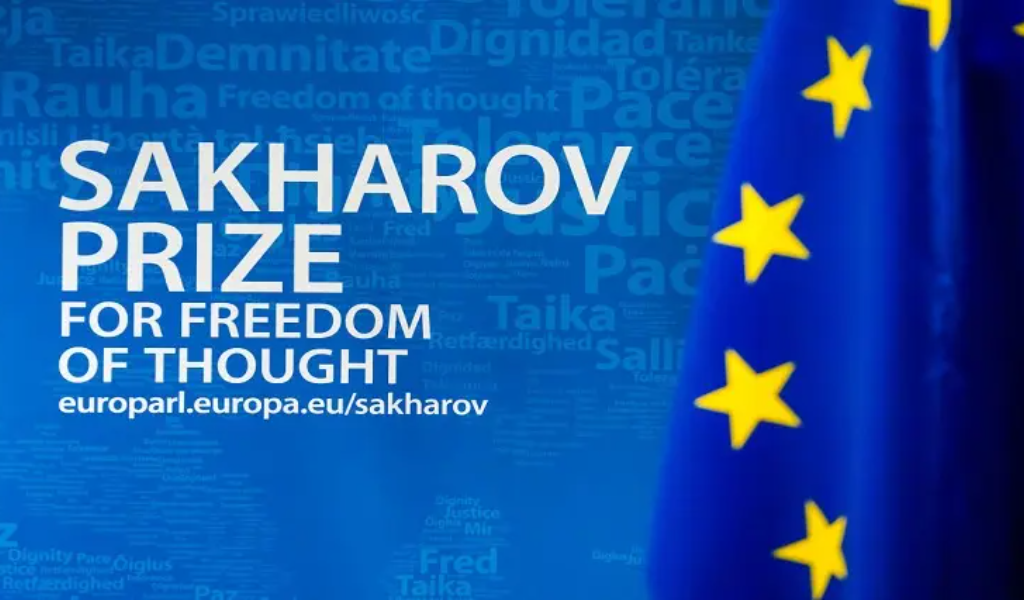 The Sakharov Prize for Freedom of Thought: A Prestigious EU Human Rights Award
The European Union's prestigious top rights prize is known as the "Sakharov Prize for Freedom of Thought."
It is awarded annually by the European Parliament to individuals or groups who have made significant contributions to the defense of human rights and freedom of thought.
The prize is named after the Russian dissident and scientist Andrei Sakharov, who was a prominent advocate for human rights and democracy.
It has been awarded since 1988 and is considered one of the most prestigious awards in the field of human rights and freedom of thought in the European Union.
Other parliamentary factions nominated activists from a diverse range of countries, including Afghanistan, Georgia, Nicaragua, Poland, El Salvador, and the United States as their nominees for the prize.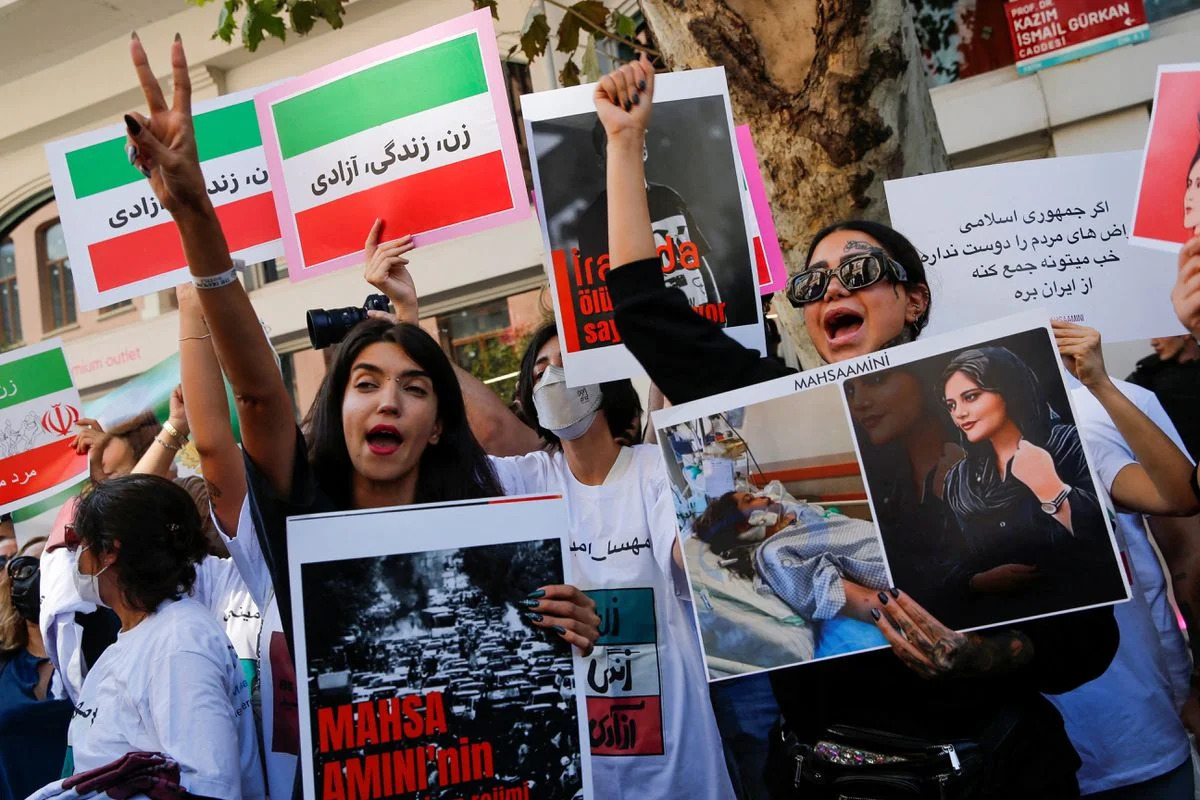 International Outcry and Protests in Remembrance of Mahsa Amini
On September 16, 2022, Mahsa Amini, a 22-year-old Iranian woman, tragically passed away while in the custody of Iran's religious police. Her death drew international attention and condemnation, sparking protests and commemorations around the world.
This article explores the events surrounding her death and the global response it elicited.
The Tragic Passing of Mahsa Amini
Mahsa Amini's life was cut short under distressing circumstances when she died in the custody of Iran's religious police. She faced accusations of violating the strict dress code imposed on women in the Islamic republic.
Her untimely demise at such a young age triggered outrage both within Iran and on the international stage.
Suppression of Commemoration and Protests in Iran
In the wake of Amini's death, Iranian authorities took measures to suppress any public commemorations and potential protests. They detained her father and warned her family against publicly marking the anniversary of her passing.
Furthermore, access to the cemetery where Amini was laid to rest was blocked by security forces.
Despite these efforts, Persian-language channels operating outside of Iran managed to broadcast footage of Iranians in major cities, notably Tehran, expressing anti-government sentiments.
This underground defiance served as a testament to the enduring impact of Amini's tragedy within the country.
Global Solidarity Protests
The grief and anger over Mahsa Amini's death were not confined to Iran's borders. Protests in solidarity with Amini and against the Iranian government's actions took place in various cities worldwide.
Major metropolises such as Paris, Sydney, Toronto, and New York witnessed gatherings and demonstrations where people voiced their condemnation of the circumstances leading to Amini's passing and their disapproval of the Iranian government's actions.
Mahsa Amini's story became a symbol of the struggle for women's rights and personal freedom in Iran, resonating with people from diverse backgrounds and nationalities.
Her tragic fate not only sparked international outrage but also reignited discussions about the importance of protecting individual liberties and human rights globally.
As the world remembered Mahsa Amini and the circumstances of her passing, her story served as a poignant reminder of the ongoing challenges faced by individuals in restrictive societies and the resilience of those who continue to advocate for change.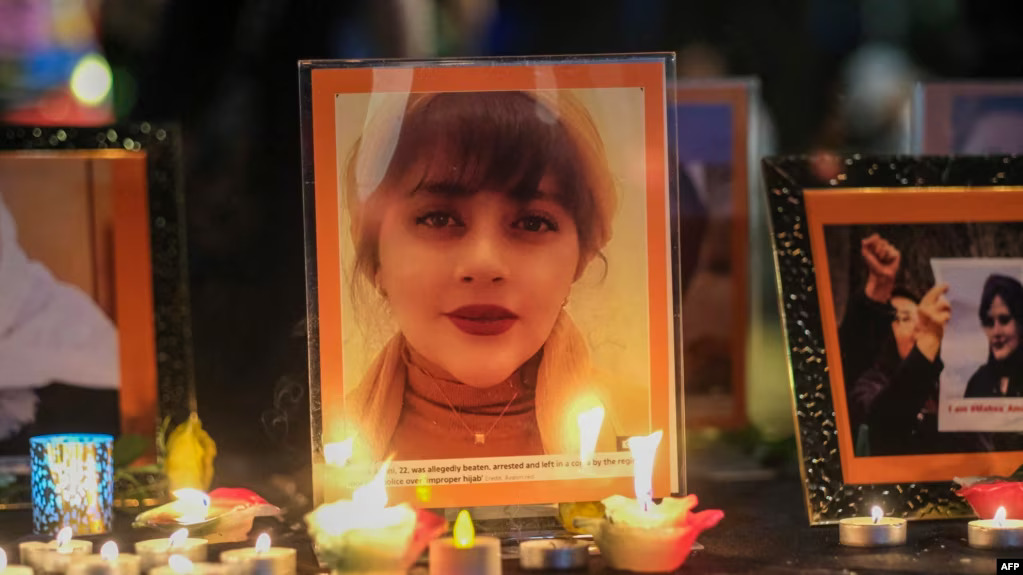 Amini: Symbol of the "Women, Life, Freedom" Movement in Iran
Amini has emerged as a symbol of a movement in Iran advocating for "Women, Life, Freedom," which is viewed as the most significant challenge to the country's clerical-led government.
The nominations of Amini for the Sakharov Prize by EU lawmakers encompass the "Women, Life, Freedom" movement.
On the other hand, Musk was put forth as a candidate by the Identity and Democracy faction in the parliament, which includes nationalist and far-right lawmakers among its members.
Musk has attempted to position himself as a proponent of free speech, but he has faced criticism from certain human rights organizations for allowing an increase in anti-Semitic rhetoric and other hate speech on the X platform.
He has also stirred controversy by permitting figures like Donald Trump, the former U.S. president plagued by scandals and impeached twice, as well as other populist figures adored by the far-right, to return to X.
RELATED CTN NEWS:
Poland Shifts Priorities: Ceases Arms Shipments To Ukraine Amidst Grain Export Dispute
Oct. 1 Deadline: Strategies To Prevent Federal Government Shutdowns
Bilan: Empowering Voices – Somalia's Pioneering All-Women Media Outlet Expands Coverage