High Profile Smuggler Escapes Police Custody and Vanishes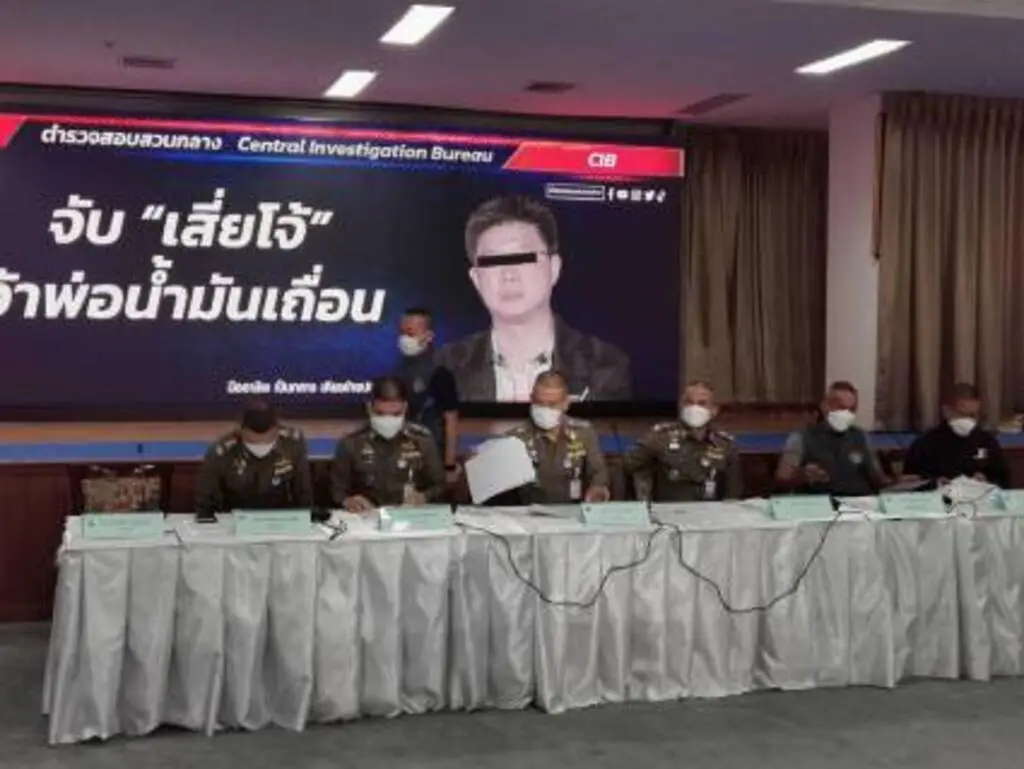 Thailand's National police chief has ordered an investigation into why an alleged ringleader of an oil smuggling operation in southern Thailand escaped from police custody despite having a jail sentence to serve.
Mr. Sahachai Jiansermsin, aka "Joe Pattani", was arrested on Nov 5 on a warrant issued by the Songkhla Provincial Court for conspiring to launder money. The 53-year-old was allegedly released by officers.
Now the police no longer know of his whereabouts after they searched his house two days after his arrest.
Besides the warrant issued by the Songkhla Provincial Court, Mr. Sahachai is also wanted on a warrant from of Pattani Provincial Court on a charge for allegedly forging official documents. He was sentenced to one year and nine months in prison.
Mr. Sahachai managed to escape custody
However, he was not taken to the Pattani Provincial Court because officials couldn't somehow find a record of his warrant in the system. Somehow, during this process, Mr. Sahachai managed to escape custody.
Yesterday, National police chief Suwat Jangyodsuk instructed Songkhla Provincial Police to scrutinize what happened and report back to him within three days.
Meanwhile, the commissioner of the Central Investigation Bureau, Pol Lt Gen Jirabhop Bhuridej said police contacted the Pattani Provincial Court to recheck for the warrant but nothing was found.
Therefore, Mr. Sahachai was sent to the Songkhla Provincial Court on Nov 5, Pol Lt Gen Jirabhop said.
It was found that the Appeals Court had upheld the criminal court's decision and issued the warrant against him on May 26, 2015. The Appeals Court then sent the arrest warrant to Pattani Provincial Police and Ban Laem Police.
After the warrant was discovered, Crime Suppression Division police were sent to Mr. Sahachai's house on Nov 7th, but of course, he was nowhere to be found.
Investigators now believe he might have fled the country, Pol Lt Gen Jirabhop said. "I'm not sure what happened and caused this mistake in the police and court system."
Source: Bangkok Post