Heavy Equipment Transport In 2022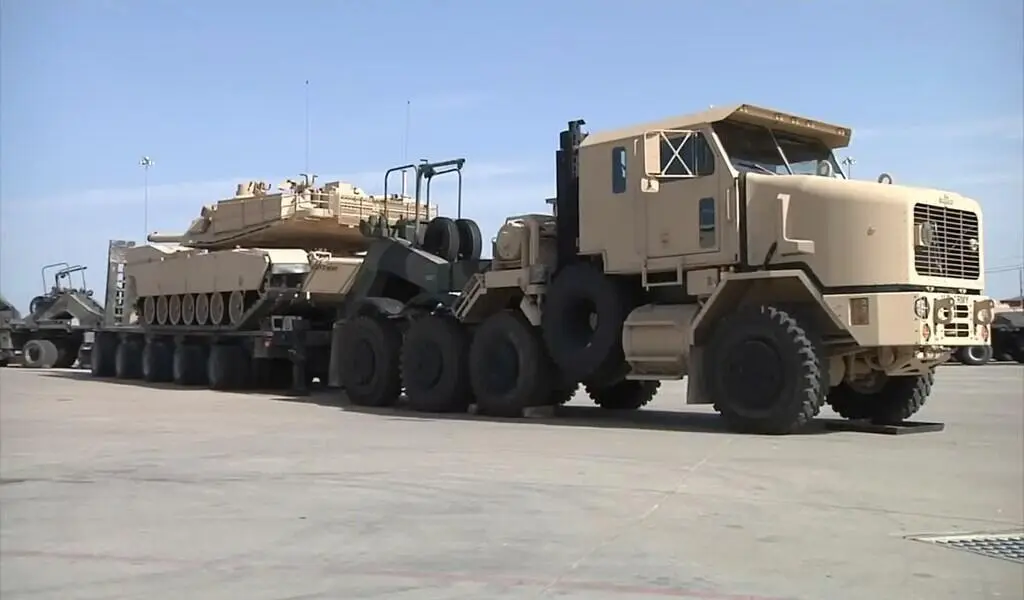 Heavy Equipment Transport: Are you looking to transport your heavy equipment without having to worry about the hassles of logistics or planning the transport on your own? Keep reading and we will discuss the potential pitfalls involved that may arise during your transport.
Heavy Equipment Transport may be difficult especially if you are new to the process and looking to purchase some equipment to start either a construction business or a farm for example.
What Is Heavy Hauling?
According to TopAir, in the transportation industry, heavy hauling refers to a shipment of any non-standard size load that exceeds the legal dimensions for transport. Any freight that exceeds the following dimensions will require a heavy hauling service from Boom & Bucket:
Weight: 80,000 pounds gross weight
Length: 48-53 feet
Height: 13.6 feet
Width: 8.6 feet
Shipping Heavy Machinery Across The Country
Shipping a car cross country is a relatively easy process but when it comes to the transport of heavy equipment, things become a little more difficult as there are more details a transport company will have to deal with. Shipping something simple like a car doesn't require prior knowledge of a bridge's height or the weight limits permitted for that route.
With these types of shipments, there is also no need to hire an escort vehicle to warn the driver or others on the road about the shipment. When you hire a good shipping company, however, you can count on them to handle everything required for safe transport.
Once you have checked out the reviews and researched the company you will use, you'll need to either fill out their online shipping quote form or contact a shipping agent directly to provide the address for pickup and delivery and the specifications for the type of heavy equipment you wish to ship.
The make, model, year, and dimensions of the equipment will also be required. Once this information has been provided you will receive the paperwork needing to be signed to finalize the shipment and the transport company can begin working to secure a driver and handle all the details.
You should receive your driver's information a day or so prior to the shipping date containing all the transport details and preparation tips. Your driver will call you ahead of time to arrange an exact pick time to load your equipment so make sure everything is ready beforehand. Once all the heavy machinery has been loaded and properly secured to the trailer, the transport will commence.
If your heavy equipment is being hauled a long distance the driver will also call ahead to provide a more accurate delivery time. Once the delivery arrives and your equipment has been successfully uploaded, you will need to check and make sure nothing was damaged during the transport.
In the rare event, damages do occur to your equipment, you will need to note everything down in the condition report and photograph everything. Your transport specialist can help you submit a claim to the insurance company.
If everything went to plan, you can pay the carrier any remaining balance. Be sure to leave a review as well to help other potential customers make the right decision when choosing their transport company.
Overseas Heavy Equipment Hauling
When you are transporting heavy machinery overseas there are only three types of shipping methods available to ship it on a vessel. The three methods are roll-on/off, container transport, and flat rack.
Roll On And Roll Off Method
This is the most popular and affordable transport method. Any equipment that has wheels or treads and is under 15 feet in height can ship with this method. With this option, the vehicle is simply driven on and off the shipping vessel. Once the machinery has been driven onto the ship successfully, it is secured to the deck using special straps to ensure it remains immobilized and safe to transport.
Container Transport
Shipping container transport is not as popular as the roll-on and off method since the equipment needs to be able to fit into an enclosed container. These shipping containers can come in several sizes, the most common being:
20 feet long and 8 feet wide and 7 feet high
45 feet long and 9 feet wide and 8 feet high
Container shipping is usually used to transport regular-sized vehicles or other types of freight. These containers are then loaded with a crane and stacked onto the vessel until the final delivery at the destination port.
Aside from size limitations, the other disadvantage to this shipping method requires that the heavy machinery be broken down into separate parts that will fit inside the shipping container. Then of course the customer will need to reassemble everything upon delivery.
Flat Rack Transport
The flat rack method is commonly used when the heavy equipment cannot be driven onto the shipping vessel by itself, either because it's inoperable or lacks wheels. In these cases, the equipment can be loaded onto a special rack which uses special equipment to load the equipment and stack it on the deck of the shipping vessel.
Heavy Equipment Transport Hauling Services We Offer
The heavy equipment transport process requires great attention to detail so it's important to only work with a transport company experienced in the heavy hauling process and knows how to handle all these requirements including permitting, escort vehicles, and the equipment necessary to safely load and unload your machinery.
We Will Transport It has been in the transport industry for over 25 years and works with a huge list of vetted and professional carriers trained and experienced in the handling of heavy equipment.
We can help you transport any kind of oversize freight whether it be tractors, bulldozers, or any other type of construction or farming equipment. Fill out our online quote form at www.wewilltransportit.com or give us a call at 800-677-1196 and we'll walk you through the process and get your booking started today!
Also Check: 
The Best Way To Get A Cheap LAX Parking Spot
Volkswagen Suspends Vehicle Production in Russia and Exports
The Best Way To Get A Cheap LAX Parking Spot